Online Exclusive
Our exclusively online stories reflect the heartbeat of our growing University. Here, you will find easily accessible links navigating you to learn more about our programs, students, staff and alumni as well as ways to connect to events featured on campus.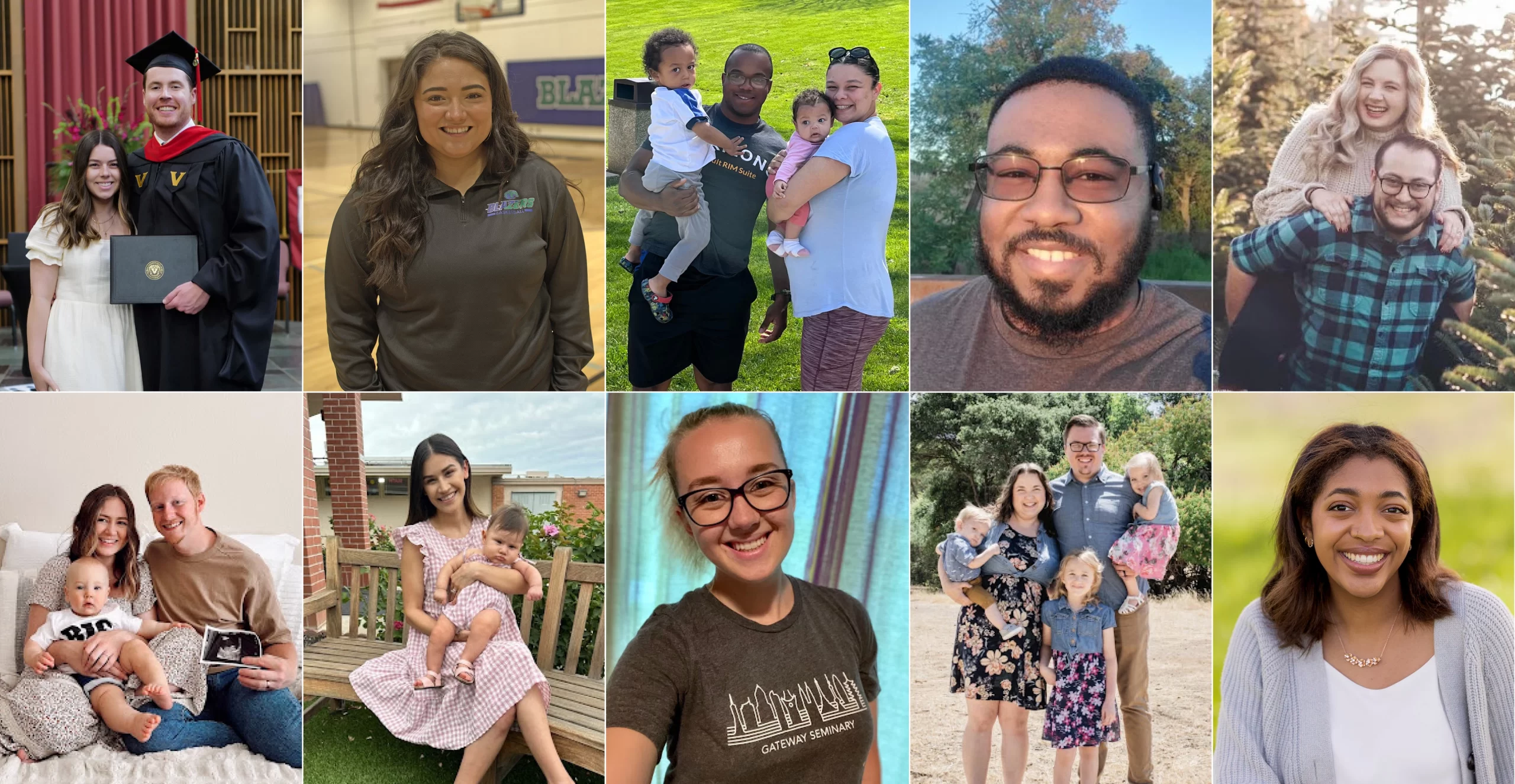 Alumni Updates
Sean Anderson ('16) recently earned his Master's of Divinity at Vanderbilt University in TN where he will be working at their medical center as a chaplain resident this fall. Krystyna...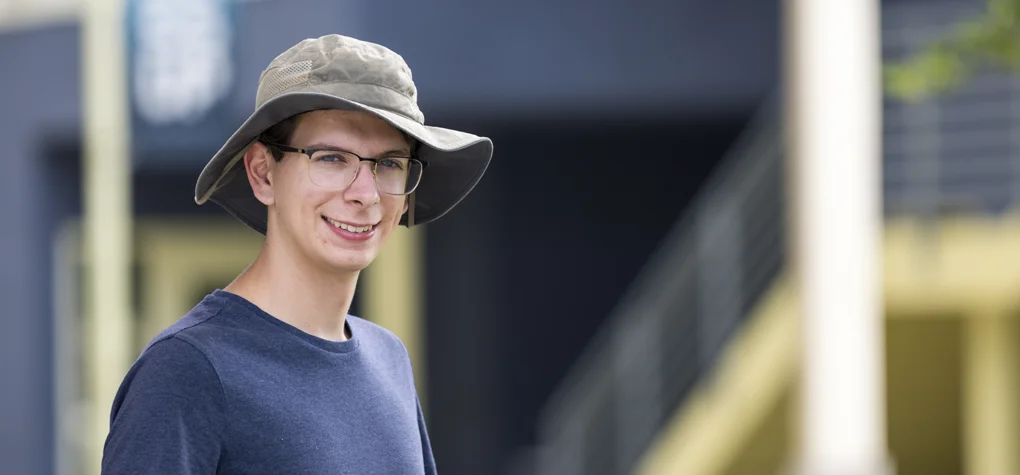 Artificial Intelligence in the Classroom
There were many reasons James Rivers decided to attend Jessup to earn his undergraduate degree in English. Excellent academics, a Christian environment and the ease of applying seemed to do...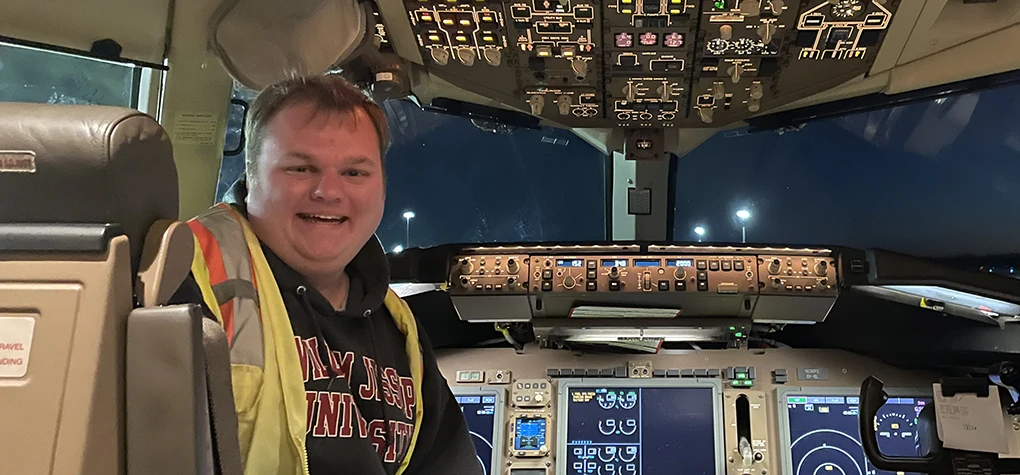 Internships Pave the Way to Professional Careers
We hear it time and again that internships are instrumental to landing the job of your dreams and for Richard Grimmett, theory proved true. Like many students, the pandemic caused...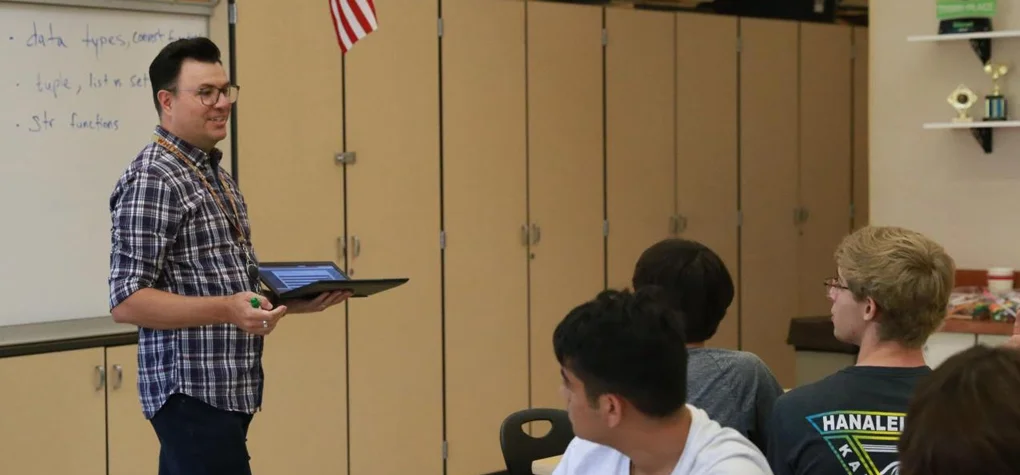 Teaching Brings New Purpose
We hear the sentiment that God works in mysterious ways often enough, but when it comes to the career trajectory of alumnus Thomas Graham, God's fingerprints are all over it....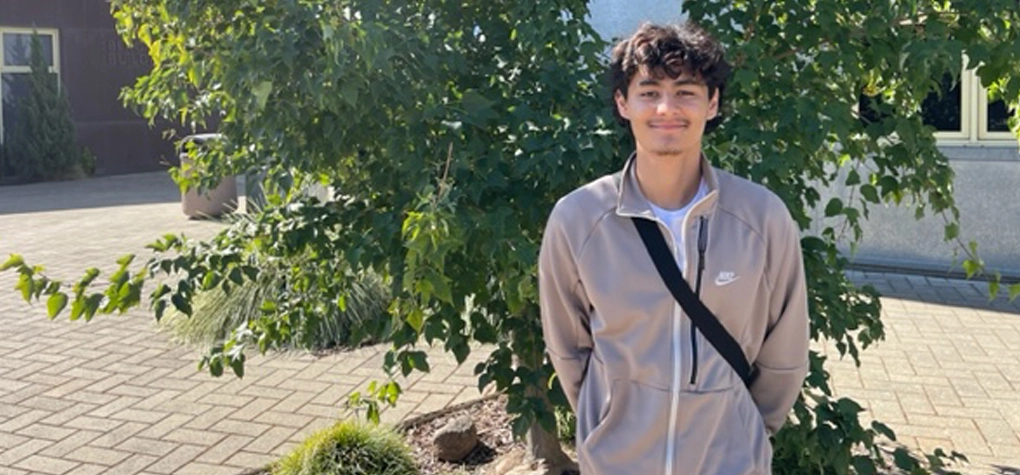 Accessibility the Jessup Way
As a junior in high school, first generation college student Elvis Rodriguez didn't see himself taking the collegiate route for his future. "I didn't think attending college was a realistic...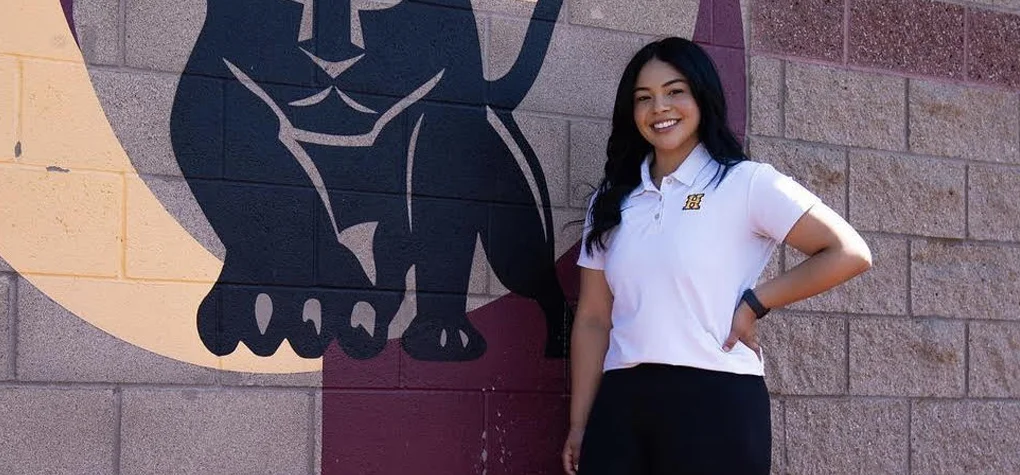 Father Knows Best…
Alumna Natalie Basaldua's father saw serious potential in his five year-old daughter one day when the duo played a friendly game of catch. "My dad noticed I had a pretty...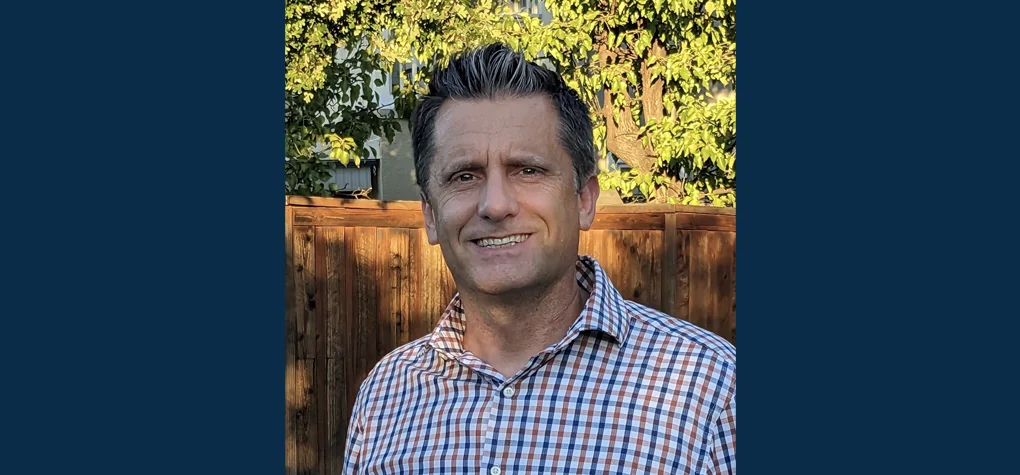 Finding his Niche in Counseling Psychology
Sometimes God changes our plans. We head out down a specific path only to emerge somewhere unexpected but often exactly where God can use us best. Jeff Machgan understands this...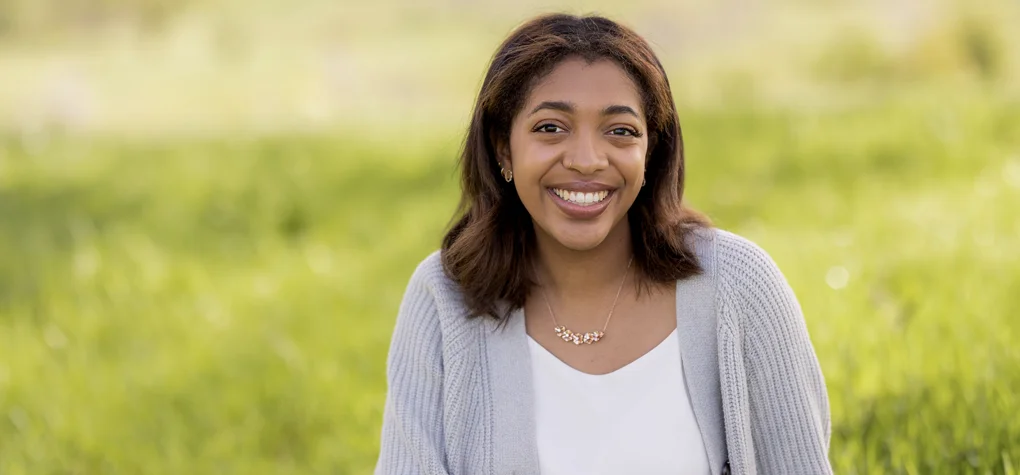 From Jessup to News Production
Digital Communication, Art & Design graduate Julia Findley recently accepted a position as morning news producer for Good Morning Reno at Kolo 8, a Gray television station. "While I never...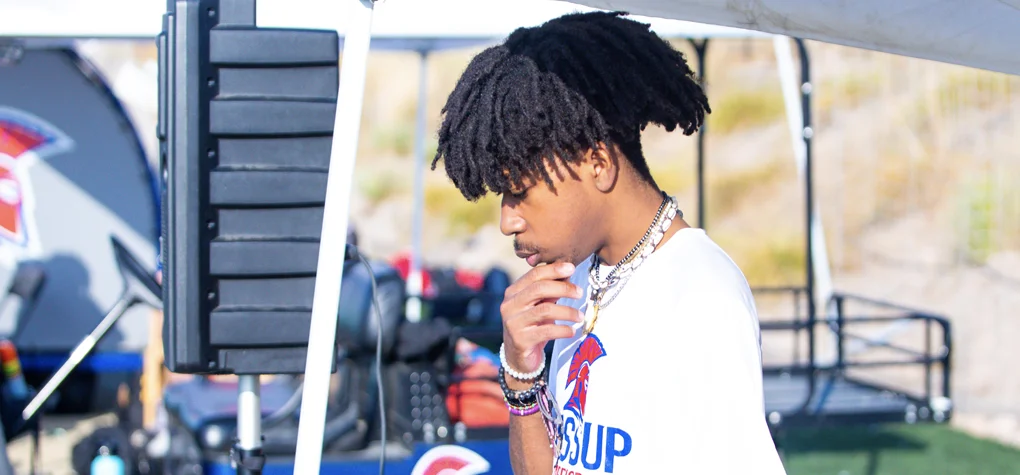 Getting an Education and on-the-job Experience at Jessup
Sophomore Nehemiah Howard knows where he is headed and Jessup is helping him achieve his goals and dreams. The 19-year-old came to Jessup as the recipient of a full ride...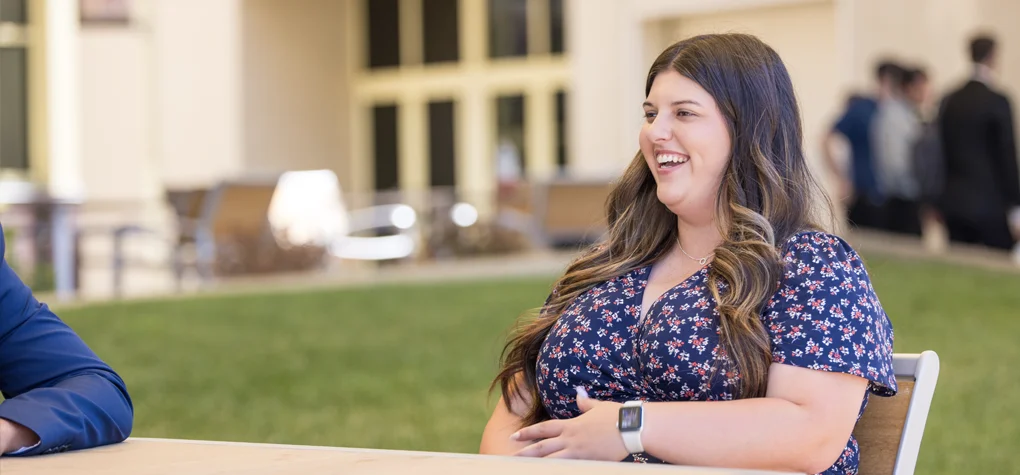 SOE Receives Grant Geared Toward Early Child Development Degree and Certification
Jessup's School of Education (SOE) realizes the importance of creating a pipeline for future teachers and a continuum to serve the academic and social emotional learning needs of children starting...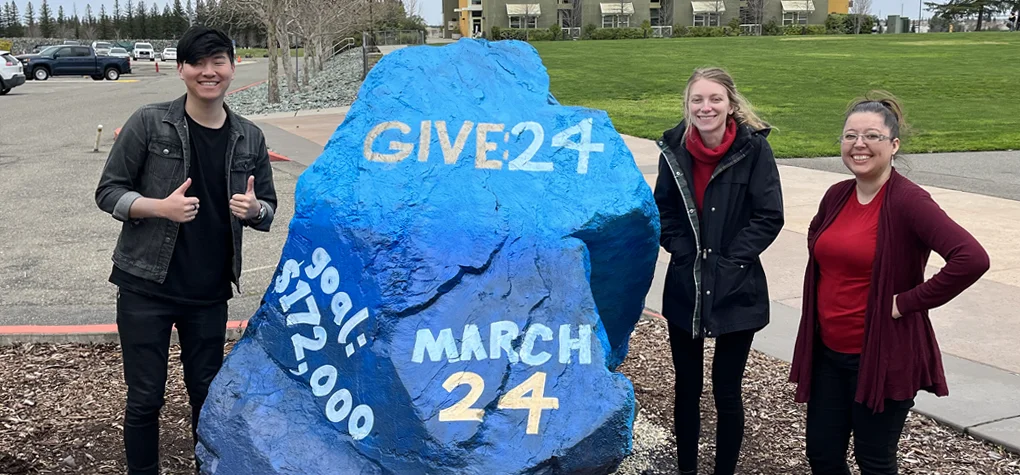 Jessup's Newest Tradition
From tug of wars to dance marathons to trivia, most colleges have a favorite tradition and Jessup is not exempt. The Penguin Mailbox, Rikki Tikki, Nationball, late night breakfasts or...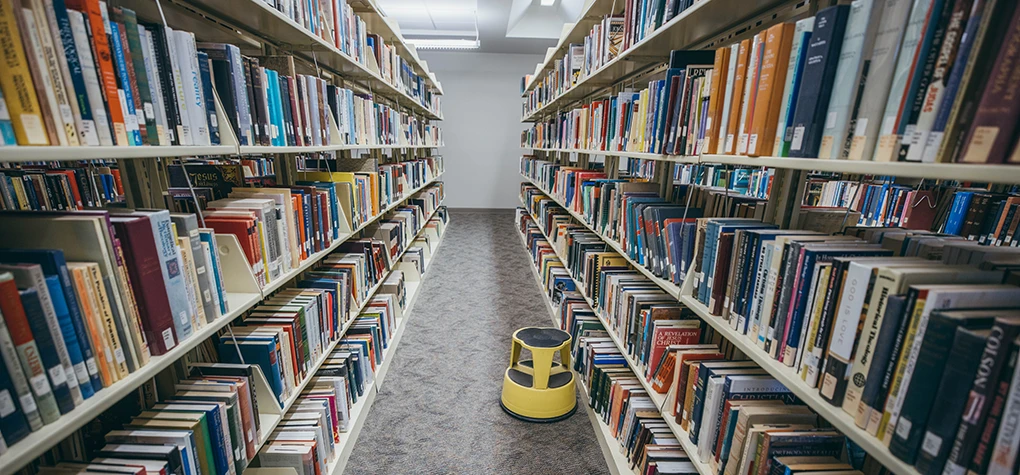 Faculty Research
Richard Yang - School of Business Breaking through the Secular Mold: How to Cultivate Responsible and Moral Leaders in the Age of Rationalization In the world of business, to succeed...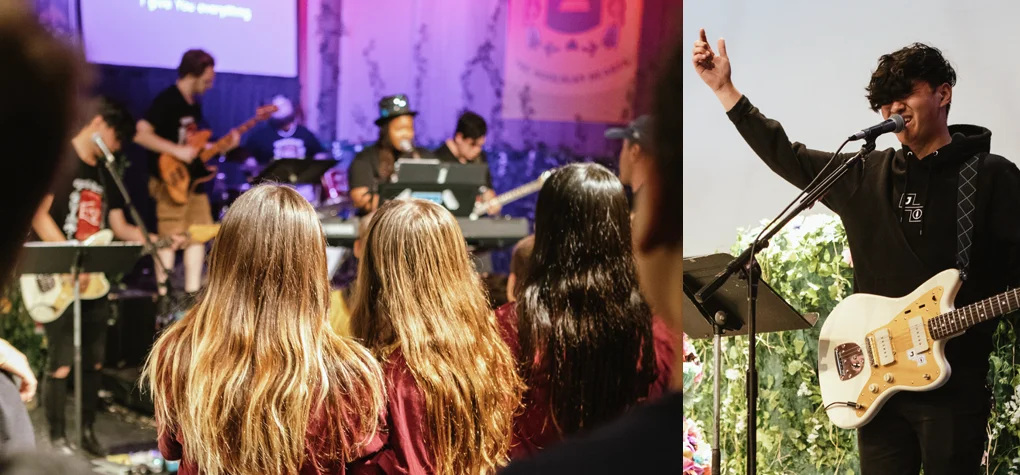 Jessup Music Students at Mount Hermon
Last summer, Jessup Music students gained valuable experience serving at Mount Hermon Christian camp located in the Santa Cruz mountains. The students were on staff, leading worship for Mount Hermon's...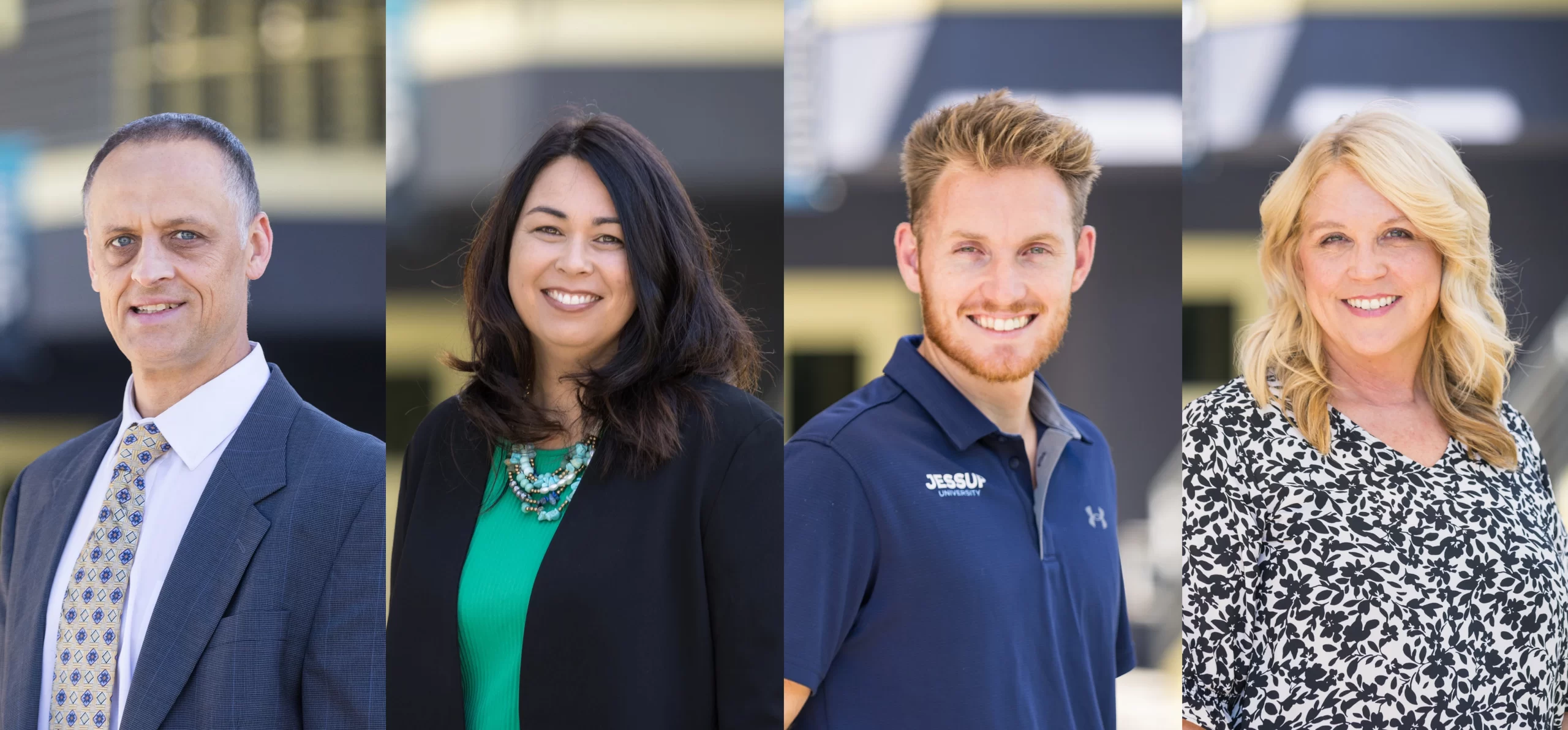 New in Advancement
Steve Velebit Steve Velebit recently joined Jessup's Advancement team as director of development, strategic giving and is definitely hitting the ground running! Velebit is on the go, taking every opportunity...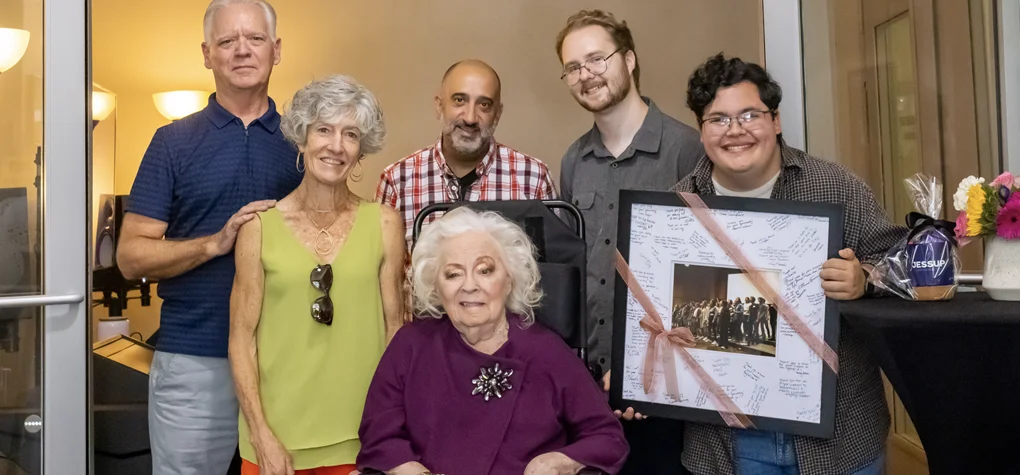 Honoring Judy Holsinger | Jessup Music
Jessup's music recording studio has undergone some hefty upgrades to better shine the spotlight on the University's state-of-the-art commercial music program. A few weeks after students started the fall semester,...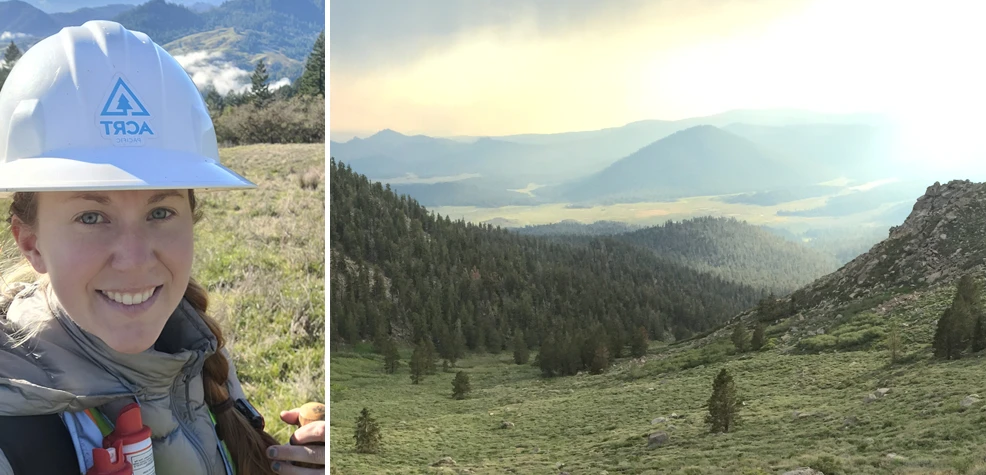 Living Her Dream Built on a Jessup Foundation
HOLLI PRUHSMEIER Most people don't describe their job replete with adventure, and most don't have the opportunity to fly in a helicopter for work. But alumna Holli Pruhsmeier does. She...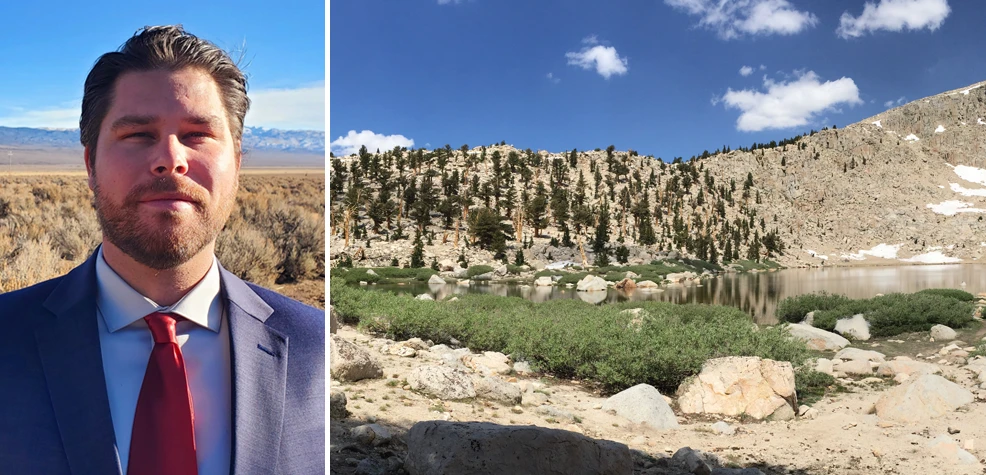 Career Trajectory Launched at Jessup
JASON PETERS Back in 2016, alumnus Jason Peters was the first graduate from Jessup's environmental science program. Peters education prepared him well for his career pursuits and his connection to...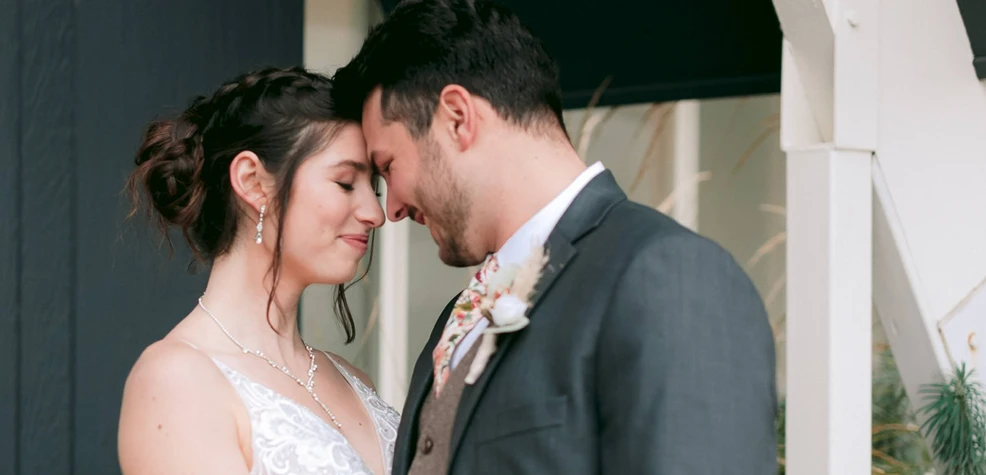 Alumni Updates
Alumni Updates Check out the latest alumni updates. From career to pastoral to residential moves, read on to learn what some of our favorite people have been doing all for...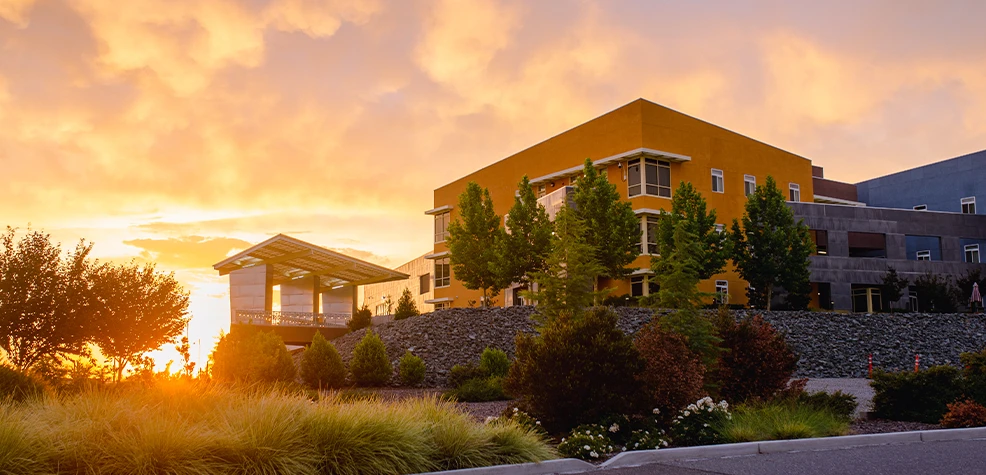 Ode to Jessup
Ode to Jessup BY ED KACZMAREK UNIVERSITY ADVANCEMENT OFFICER It was San Jose in '39 Brother Bill was preachin' fine He had a few students form a line - The...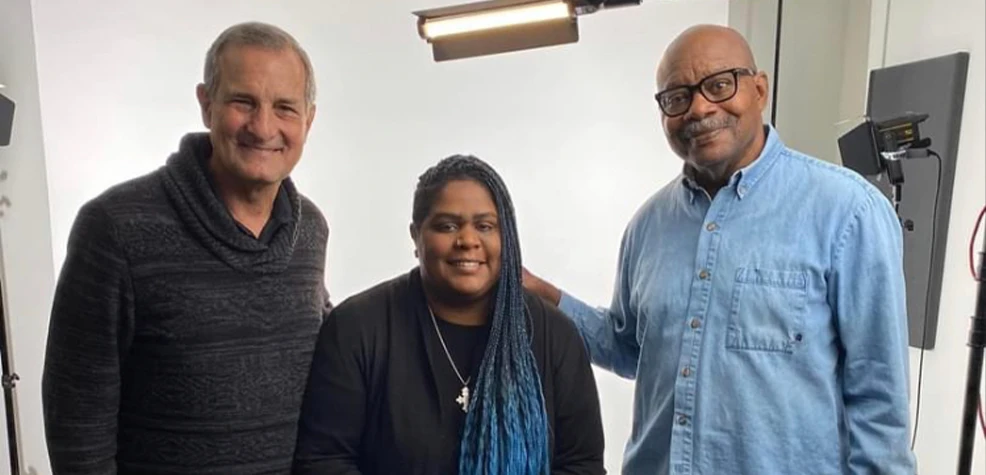 MLK Award Recognizes Alumna Jackie Turner
When Jackie Turner graduated from Jessup University in 2015, she was already active in evangelism ministries for the Kingdom overseeing the nonprofit homeless outreach ministry she started known as "Taking...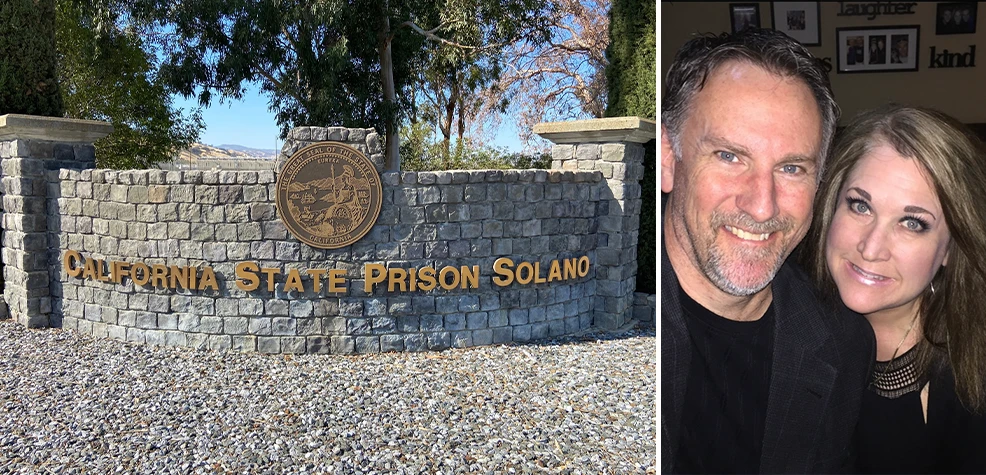 Reaching, Teaching and Learning in the California Prison System
LORIE MCCANN It's only natural for first-year teachers to envision how their classrooms will look and to develop strategies to educate and connect with their students. For alumna Lorie McCann,...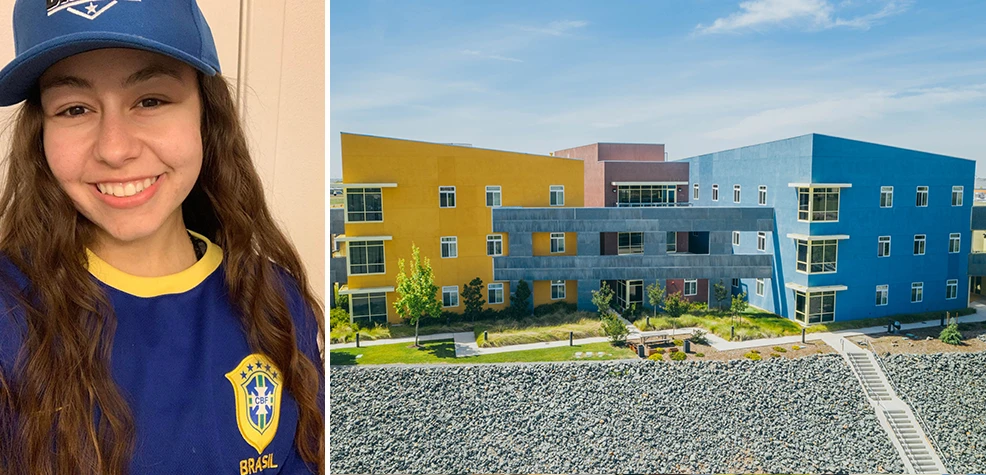 In Search of a Better Life - Isabella Carreiro
ISABELLA CARREIRO Many Jessup students overcome significant obstacles in their pursuit of Christian higher education and Isabella Carreiro is no exception. Originally from Sao Paulo, Brazil, Carreiro didn't speak English...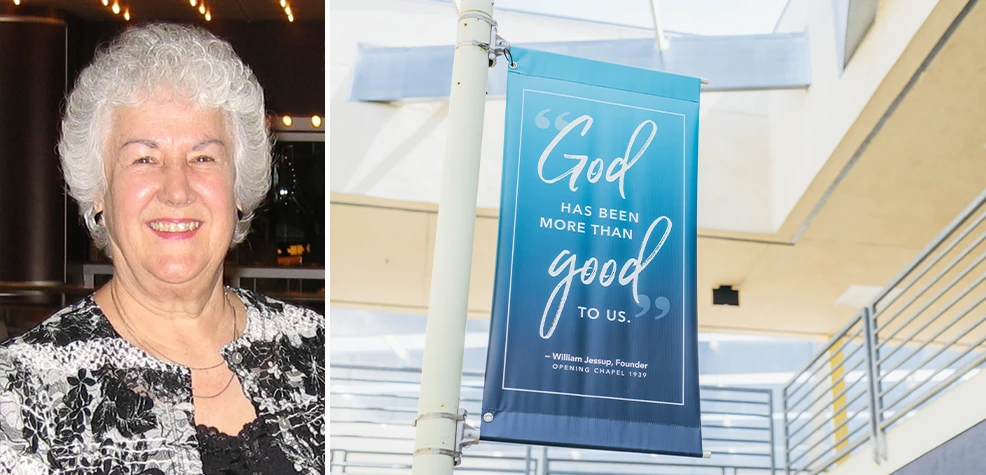 In Memoriam: Remembering Jo Jessup
IN MEMORIAM: REMEMBERING JO JESSUP Shirley-Jo Hulburt was born December 15, 1933 in Los Angeles. Growing up in Southern California, she later met and married Bryce Jessup while attending San...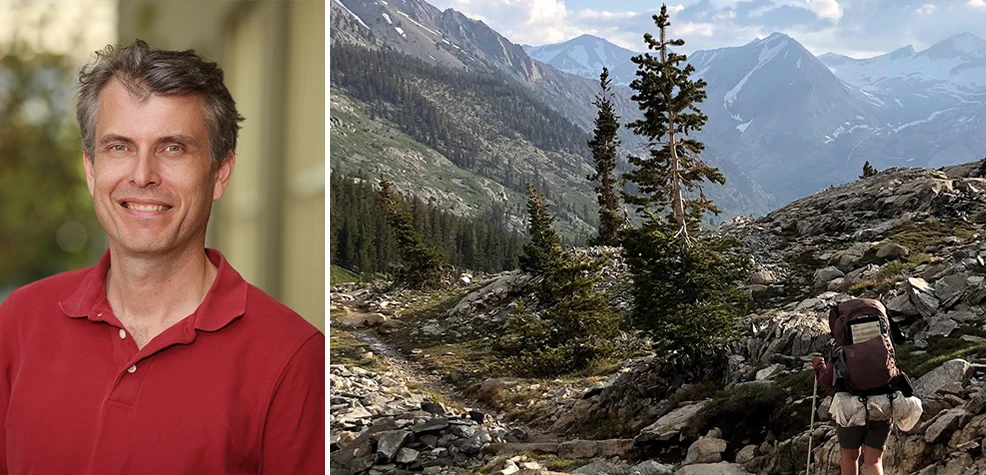 The Institute for Biodiversity and the Environment
Jessup's Institute for Biodiversity and the Environment (IBE) is working on four projects including the Pacific Crest Trail Biodiversity Megatransect, Raccoon and Doty Creek Salmonid Emigration and Distribution study, Burrowing...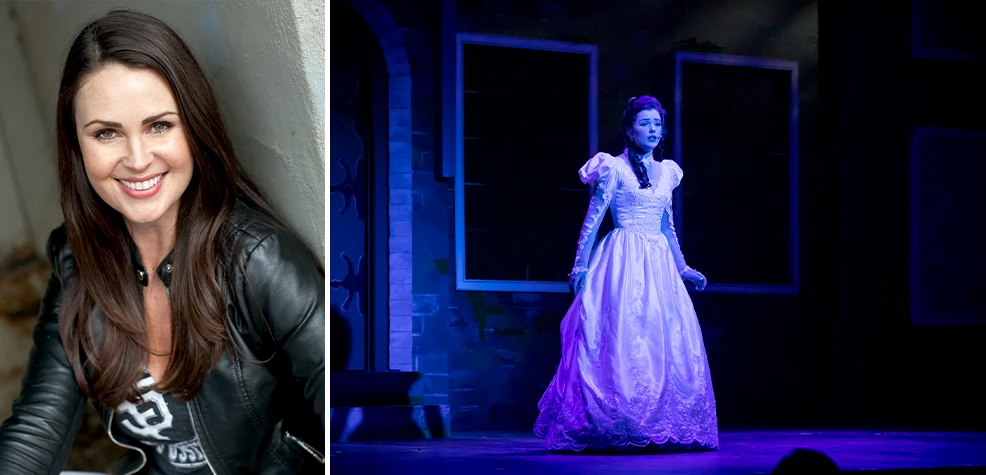 Exposing Vs. Exploiting: Navigating Sensitive Stories
I was 21 years old, in my first week of grad school, and my roommate asked about my story. Immediately, I delved into the challenging relationship from which I removed...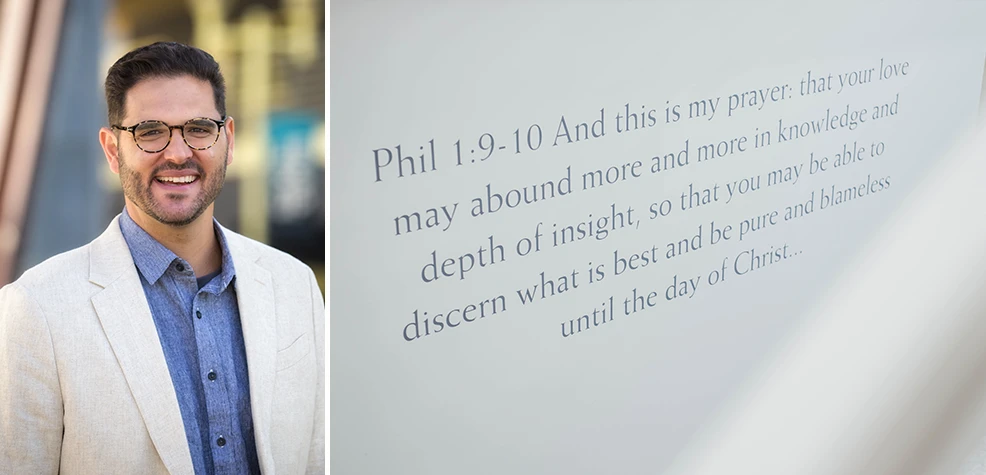 Learning to Read Scripture with Jesus and the Early Church
My love for the Bible was ignited during my undergraduate studies at Jessup. In my first semester as a transfer student, in the spring of 2007, Dr. Merilyn Copeland opened...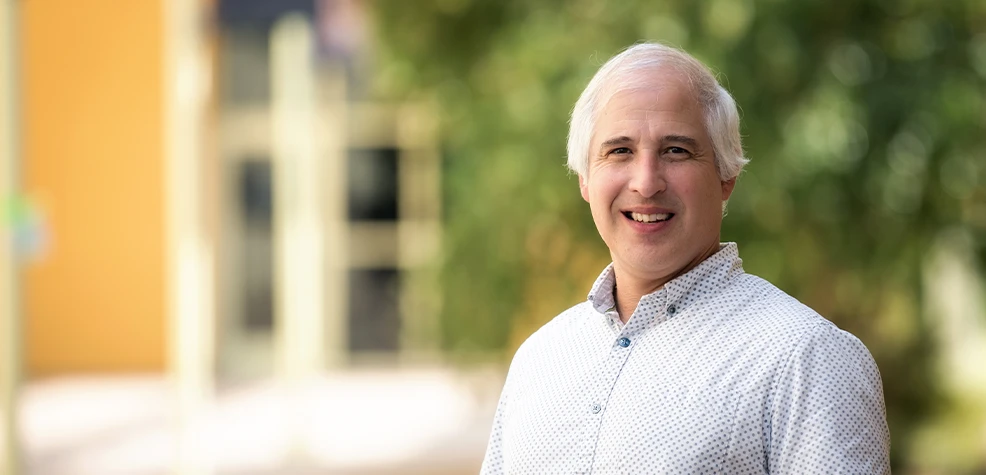 Training the Next Generation of Pastoral Leaders
Jessup's Kern Scholar program is in its second year and continues to focus on training the next generation of pastors and leaders. The unique accelerated program is geared for students...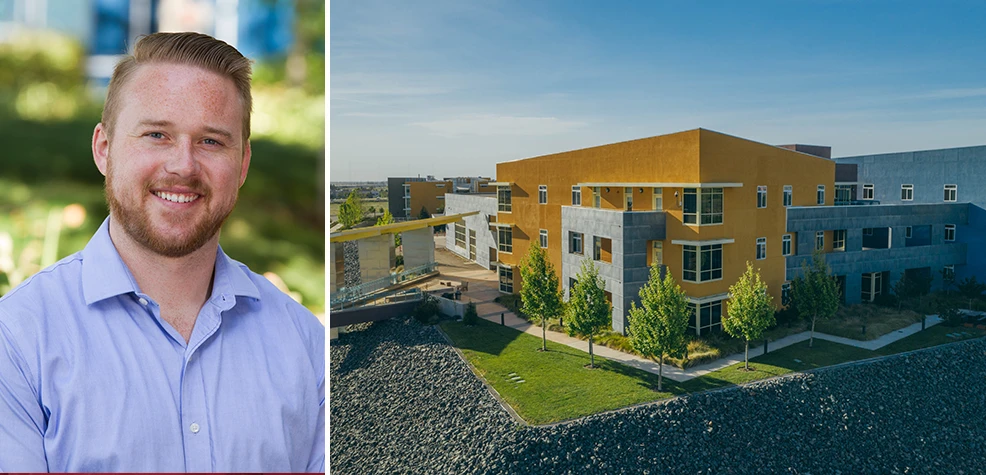 Exceptionally Employable the Jessup Way
Every college student has a dream job, but for alumnus Cody Cantrell, obtaining his came with a lot of grit, determination and perseverance. Cantrell works for the world's premier consulting...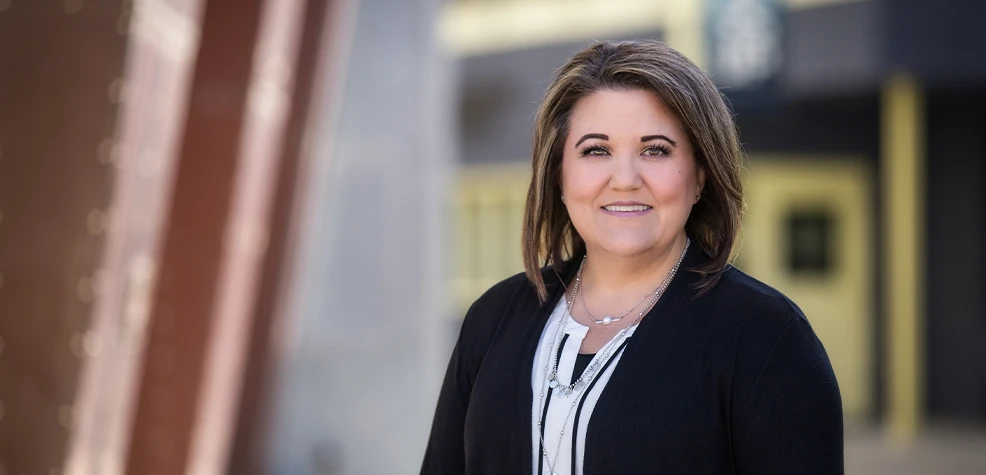 Refined: Jessup's Philanthropic Society for Women
God so loved us first that we might learn how to love one another. Philanthropy can be defined as love for humankind. It is derived from the Greek words "philos,"...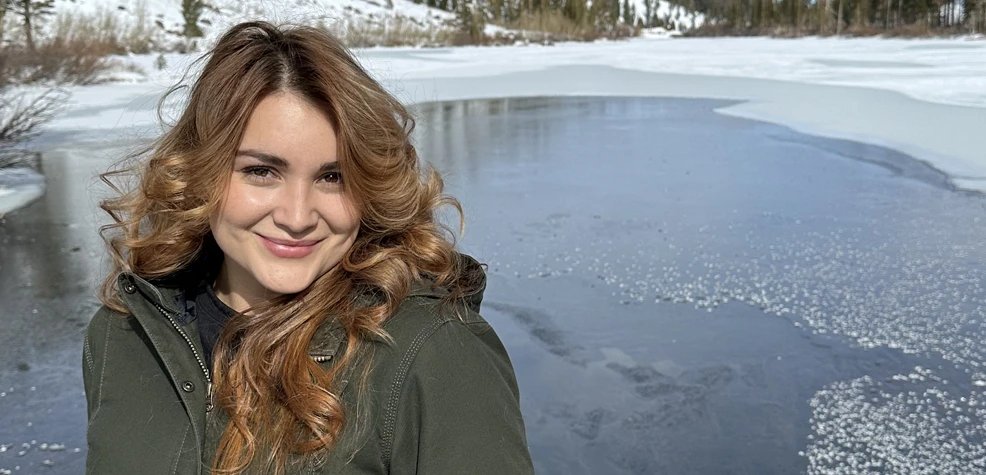 Environmental Science Program Delivers a Meaningful Career
Jessup wasn't Kasia Kaphan's first college choice but after just one semester at a state university left her feeling disconnected, she decided to learn more about the greater Sacramento region's...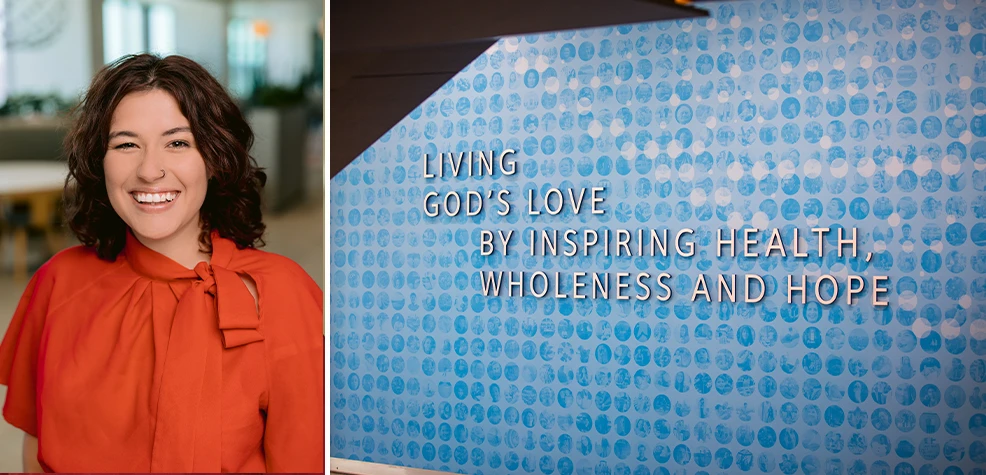 Sydney Fuentes
The college years are often filled with transition. Especially when students pursue a specific field, only to find plans changing. Alumna Sydney Fuentes originally set her sights on becoming a...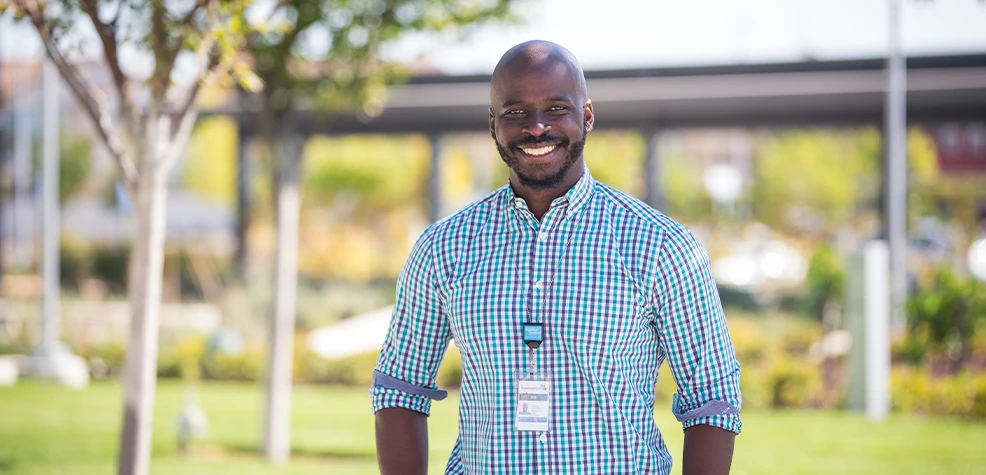 Jessup Partners with Adventist Health
One of Jessup's loyal community partners is Adventist Health, an organization whose mission is "Living God's love by inspiring health, wholeness, and hope." Only a few minutes away from the...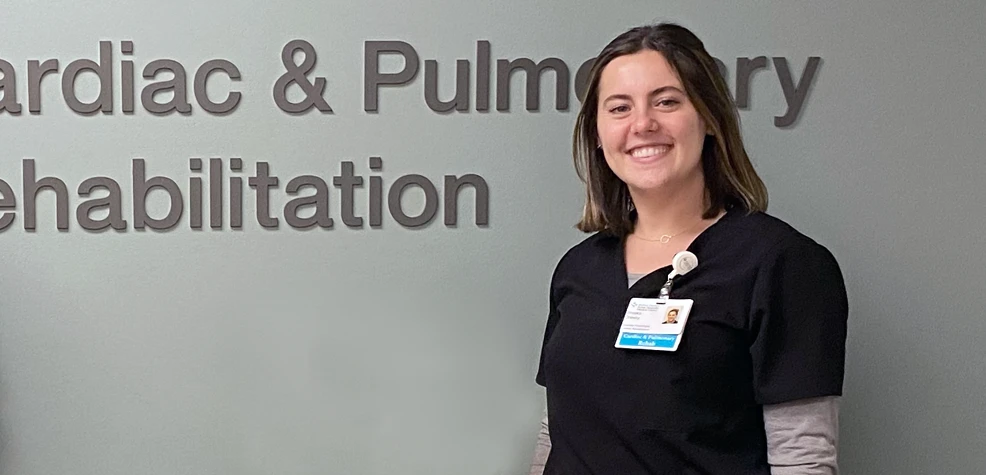 Brooke Drewry
Reflecting on her Jessup experience, alumna Brooke Drewry put it this way, "Jessup made such a difference in my life, I just want to be able to give back, however...