Jessup seeks to admit applicants committed to a Christ-centered environment, who can demonstrate solid academic preparation reflected through their transcript and SAT/ACT scores, and who value a traditional undergraduate experience marked by campus community living and involvement. We are excited to learn more about the unique qualities that make you an excellent candidate for admission into Jessup. We focus on helping you get the classes you need to graduate and preparing you for your future career. We help you become a transformational leader in your community.
20 Christ-Centered Undergrad Degrees
95% Rate of Employment or Graduate Studies
99% Receive Financial Aid
12:1 Student-Faculty Ratio
Undergraduate Offerings
---
Delivery Method
School
*Air Force ROTC Program Available
Get credit for what you've already experienced! Credit for Prior Learning
Please Note: The following programs are not currently certified for veteran educational benefits.
Please contact our Veterans Services Specialist at veterans@jessup.edu for more information.
Chat with our Students
Connect to a current Jessup student and ask all of your questions about life as a Warrior.
ROADMAP TO BECOME A WARRIOR
Check out the New Warrior Checklist that takes you all the way from applying to your first day of classes.
BECOME A WARRIOR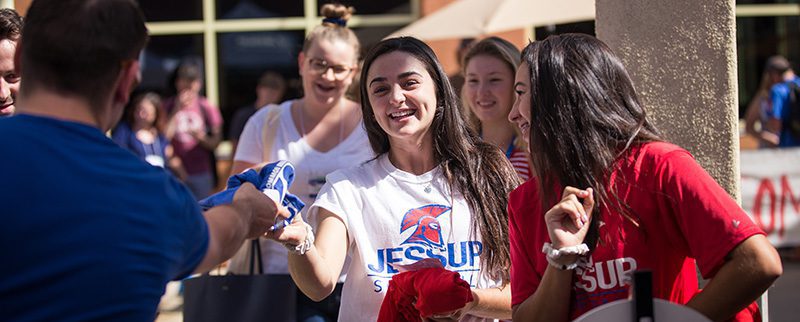 First Year Students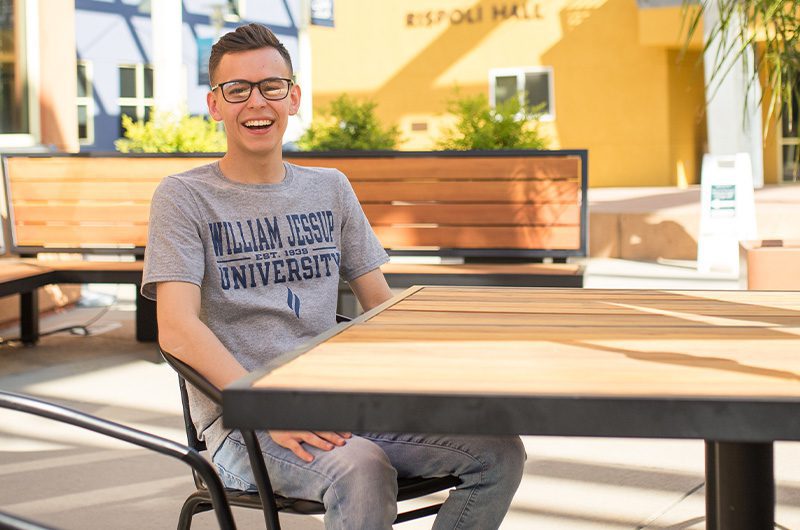 Recommended Core Curriculum
4 years of English w/Literature and Composition
3 years of Math (minimum Algebra I & II, Geometry)
3 years of Science (Gen. Science & 2 of Biology, Chemistry or Physics)
3 years of Social Science (US & World History, Government/Economics)
2 years of one Foreign Language (Sign Language is accepted)
1-4 years of an Academic elective (Math/Science/Social Science)
Although Jessup does not set minimum academic GPA or standardized test criterion to apply, we practice selective admission. It is recommended that a high school student follow a competitive college preparatory plan that most high schools have established. An applicant's academic records, supporting documents, moral character, and willingness to comply with the standards and values of the University are considered before a final decision is made.
Opportunities for High School Students: College Fast Track
Get ahead. Earn college credit while still in high school.
Jessup University offers Dual Credit and Dual Enrollment classes to high school students, enabling them to receive college credit from a regionally accredited university. High school students can earn an associate degree while completing college and high school credit at a discounted rate of up to 93%.
We offer Dual Enrollment courses at a significantly lower cost than traditional tuition. Additionally, if students complete 30 or more units through Jessup Dual Enrollment and/or Dual Credit while in high school, and receive a 3.0 cumulative GPA, they will receive a special scholarship applicable toward their Jessup undergraduate degree.
For more information and to apply to College Fast Track, please visit jessup.edu/fasttrack.
Transfer Students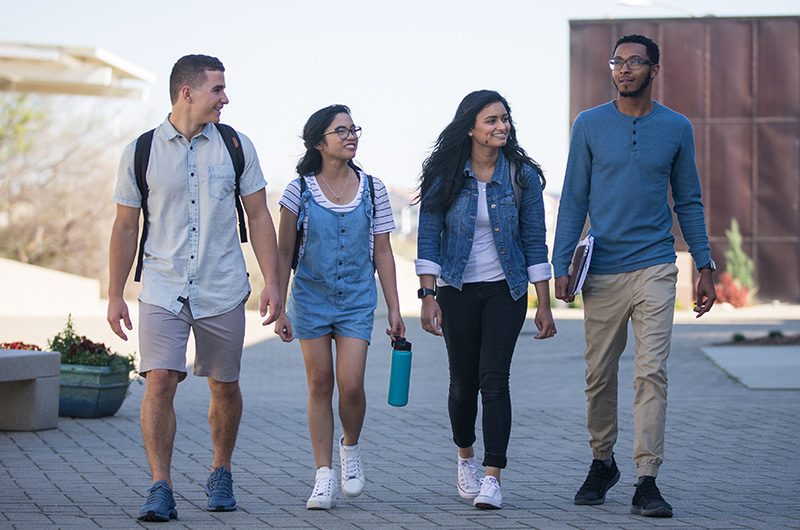 Applicants who have completed more than 30 solid academic semester units at the time of application will have their admission evaluation done primarily on the basis of college work. On the other hand, if you have completed less than 30 solid academic semester units at the time of application, your admission evaluation will be done primarily on the basis of your final high school transcript, SAT/ACT scores and completed college work. Note: the coursework considered for admission may differ from what coursework is actually transferable. In most cases, a transfer student will transfer in more semester units than were used for the admission decision.
In addition to the academic records, an applicant's supporting documents, moral character, and willingness to comply with the standards and values of the University are considered before a final decision is made. IMPORTANT: If money is owed to any previous school, that balance must be paid in full and verified before you can be considered for admission to Jessup.
Articulation Agreements & Transfer Information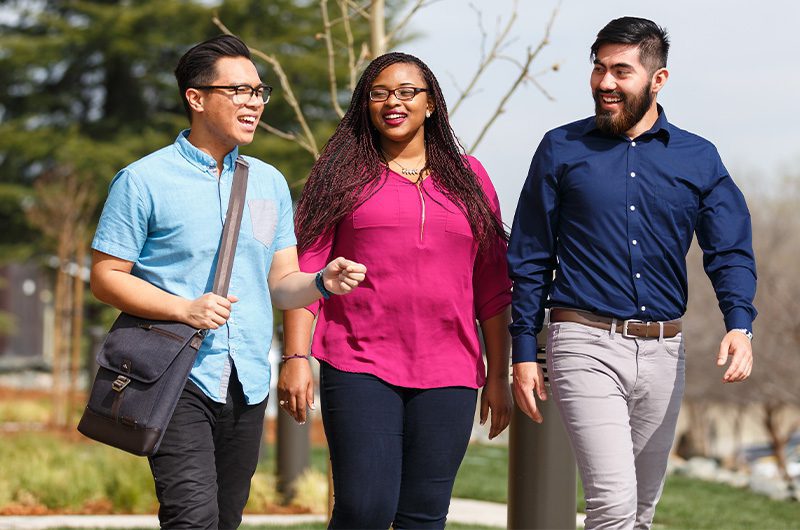 Homeschool students are a vital part of our campus community and bring unique and valuable experiences. We even offer a scholarship for incoming first-time freshman who have completed all four years of their high school education through an approved homeschool network.
It is advised to have transcripts produced by official third party homeschool organizations/networks to minimize scrutiny as to the validity of the grading. If a transcript is not available, scores from the GED exam or the California Proficiency Exam are required and must be submitted by stated application deadlines.
Requirements
4 years of English w/Literature and Composition
3 years of Math (minimum Algebra I & II, Geometry)
3 years of Science (Gen. Science & 2 of Biology, Chemistry or Physics)
3 years of Social Science (US & World History, Government/Economics)
2 years of one Foreign Language (Sign Language is accepted)
1-4 years of an Academic elective (Math/Science/Social Science)
We are excited to know of your interest for readmission. Students with a desire to return to Jessup are very important to us. The Application for Readmission is intended for use by a former Jessup traditional undergraduate student who:
Withdrew from the university without filing an official Leave of Absence form through the Registrar's Office
Allowed the official Leave of Absence time parameter to lapse
Would like to return after one calendar year has elapsed subsequent to academic dismissal.
Please download and fill out the Application for Readmission. If you have any questions, please do not hesitate to contact us.
International students play an important role in enhancing the cross cultural experiences of the student body. There are specific entrance requirements and procedures for international student applicants that may differ from an applicant who is a U.S. Citizen. The strength of the high-school equivalent or college/university program, the record of academic aptitude demonstrated by SAT or ACT results, the TOEFL results and questions on the application are important in determining admission. Jessup applicants who submit academic records for coursework taken outside the United States must submit those records to any credential evaluator approved by the National Association of Credential Evaluation Services (NACES). To view a list of approved service providers, visit the following link: Credential Evaluator Services. The student is responsible for associated fees.
The TOEFL (Test of English as a Foreign Language) exam is required of all international students and must be taken before acceptance to the university is granted. You can be exempt from taking the TOEFL if you have completed at least 4 years of full-time study at a secondary or post-secondary level in which English was the language of instruction, and can provide a letter from the institution stating English is the primary language of instruction. If this is the case, then you must submit either the SAT or ACT instead. See the requirements for the SAT and ACT below.
On the TOEFL exam the minimum score requirement is a 550 on the paper-based test (PBT) or a 90 on the internet based test (iBT). General information inquiries about the TOEFL test can be forwarded to:
TOEFL Service
Educational Testing Service
P.O. Box 6151
Princeton, NJ 08541-6151, USA
Contact: http://www.ets.org/toefl/contact
Website: http://www.ets.org/toefl
No U.S. government aid is available to foreign students, including student loans. However, you may qualify for Jessup academic and athletic scholarships. We do not offer full academic or athletic scholarships. These scholarships are only partial awards and will not cover the entire cost of an education at Jessup. You will be responsible for any remaining tuition, fees, room and board, books and supplies, and miscellaneous expenses. Please contact the Admission Office for details about the applicable scholarships.
You must provide official evidence of complete financial support for your annual educational costs at Jessup. The annual Cost of Attendance (COA) for the current academic year may be found on the I-20 F-1 VISA Requirements for Admission document. The annual COA includes tuition, fees, room & board, books, supplies, transportation and miscellaneous expenses. The official evidence that the funds to cover COA are available must be shown by monthly bank statements for one year with the total amount in U.S. dollars; it can be from more than one source.
The U.S. Affidavit of Support (form I-134) is the most common form used for official evidence. On this document the sponsor must state the exact duration and amount of money or provisions the sponsor intends to provide. If you have more than one sponsor, you must provide an Affidavit of Support form for each one. For more detailed instructions for the Affidavit of Support: Affidavit of Support Instructions
If the international student's personal funds are going to be used to pay for all or a portion of their educational costs at Jessup, then official evidence that the funds are available must be submitted to Jessup, shown through monthly banks statements, for one year, with the total amount in U.S. dollars equaling one of the budgeted amount listed on the following document: See I-20 F-1 VISA Requirements for Admission for amounts.
IMPORTANT NOTICE: Once the admissions requirements are completed and official documentation of complete and sufficient financial support for an I-20 are provided, the admission application will be submitted for consideration. If accepted, the international student must pay a $1,000 (US Dollars) enrollment deposit in order to reserve a spot and be eligible to register for classes. If the international student cancels before the first day of classes, Jessup will fully refund the $1,000. Upon receipt of the enrollment deposit, an I-20 will be issued to the student. Each semester balance owed must be paid before starting classes or else be reported to INS.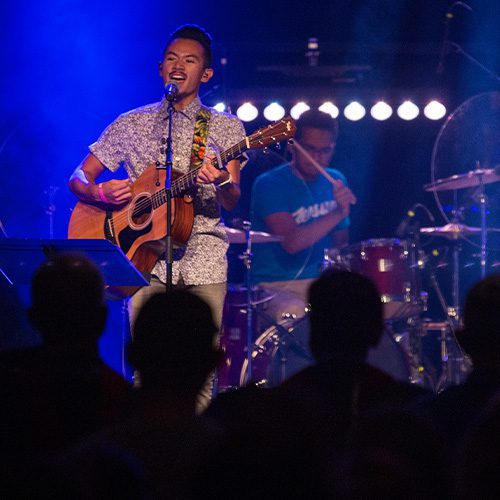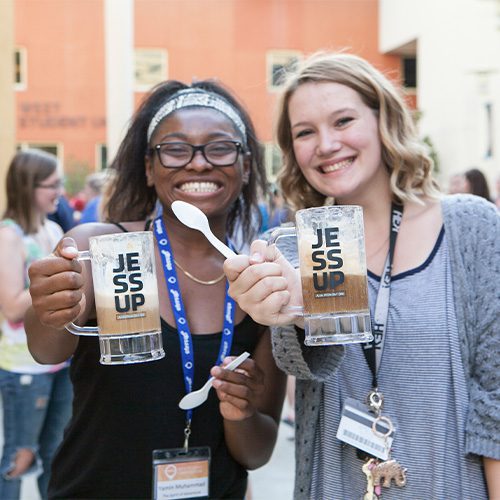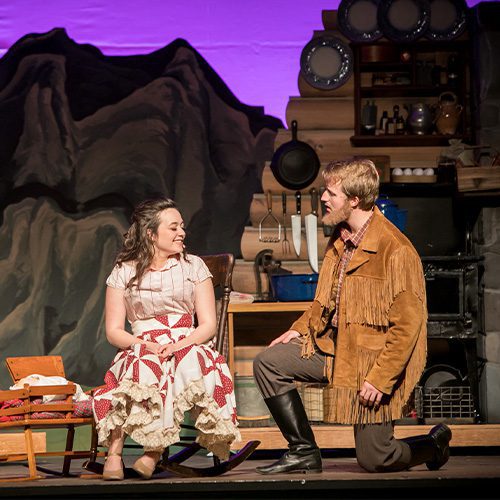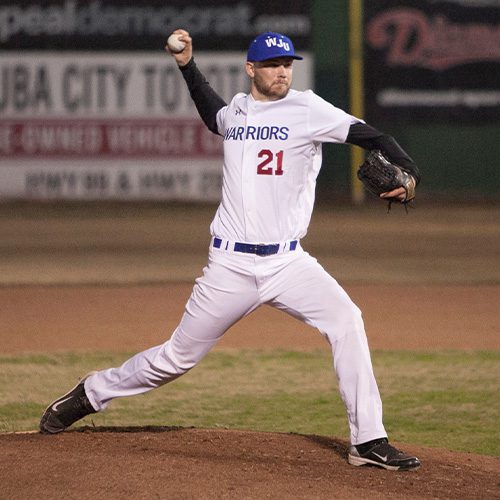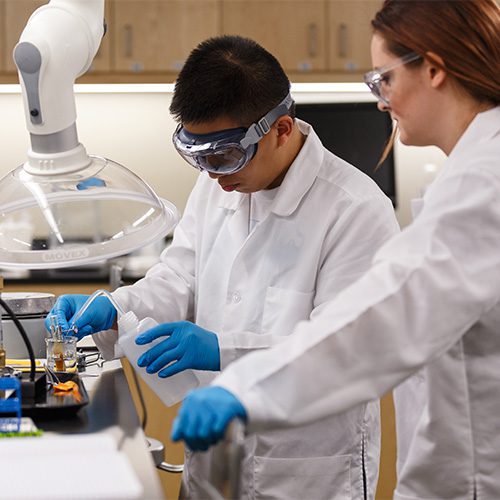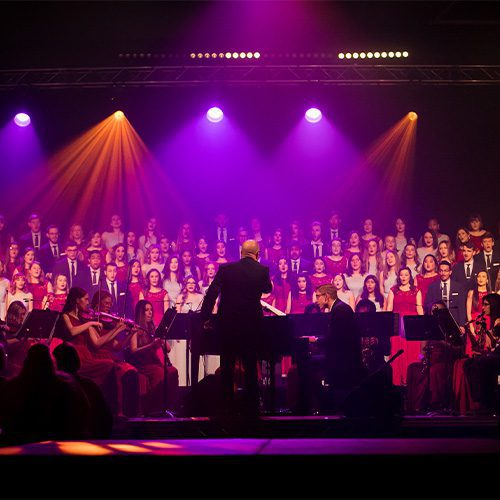 Visit Jessup
---
Each university is an individual, much like you. A campus visit is the best way to experience Jessup fully. We have in-person as well as virtual options to meet your needs. The time is always right to visit, and we can't wait to meet you soon!
Upcoming Undergrad Events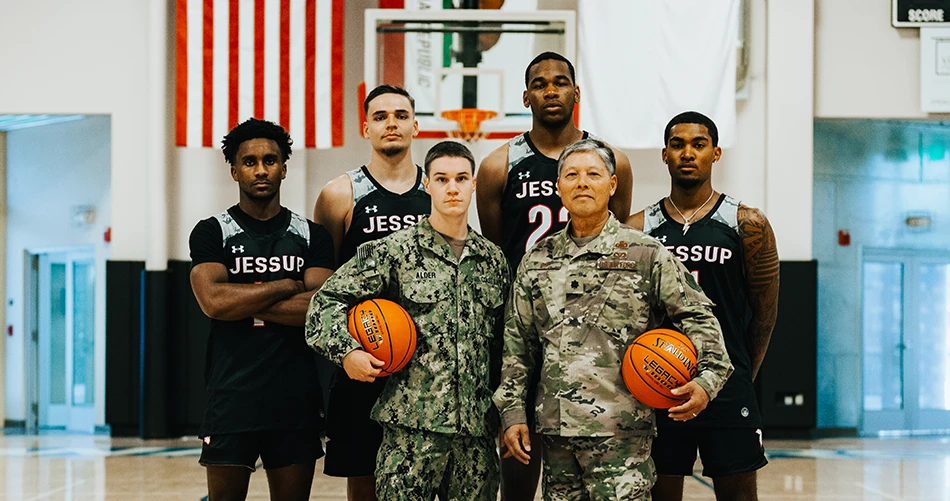 2023 Veterans Hoops for Heroes
---
Saturday, November 11, 2023
On Saturday, November 11th we invite you to join us for our annual Veterans Honor Hoops event at Jessup University. Your involvement as a guest or sponsor provides veterans dedicated programming through our resource center and scholarship opportunities that benefit the veteran student experience and reduces or eliminates the burden of student loan debt.
Join us as we honor veterans who have sacrificially defended our freedom.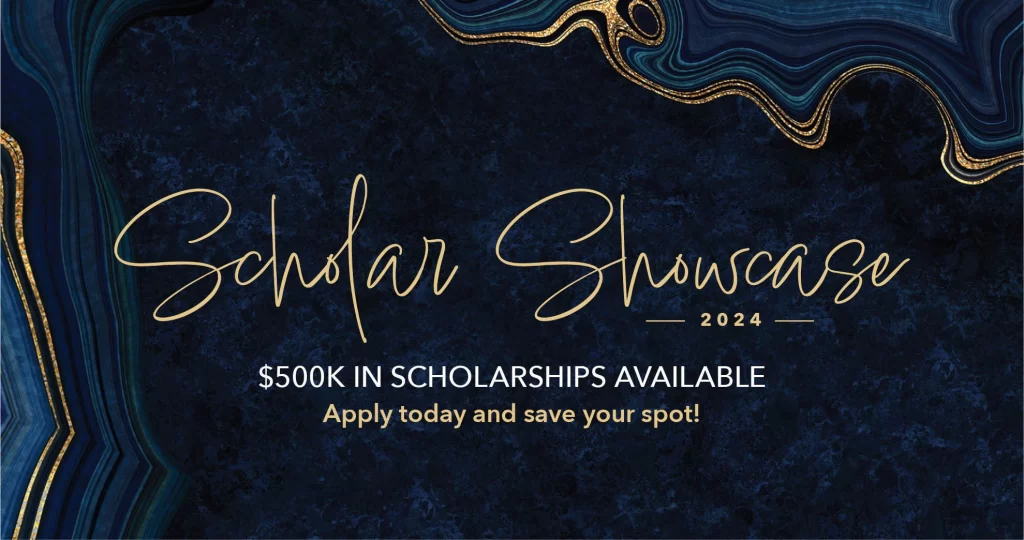 2024 Scholar Showcase
---
Apply by December 1, 2023. Event takes place February 1-2, 2024
Each year, Jessup University hosts a Scholar Showcase where you get a chance to compete for our most distinguished achievement awards, including the prestigious William Jessup Scholar Award and Program Scholar Award.
Applications close December 1, 2023 . Please contact the Admissions department at admissions@jessup.edu with any questions.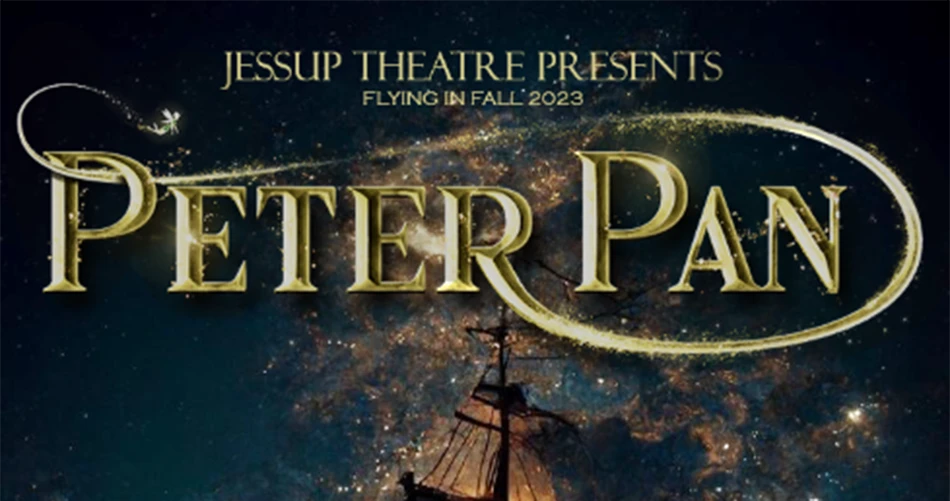 Jessup Theatre Presents Peter Pan
---
Sunday, November 19, 2023
Jessup University puts a new spin on this timeless tale of pirates, fairies, young heroes, and vile villains. Appealing to boys and girls, young and old alike, Peter Pan offers the hope of magical journeys and swashbuckling adventures to each generation in its time.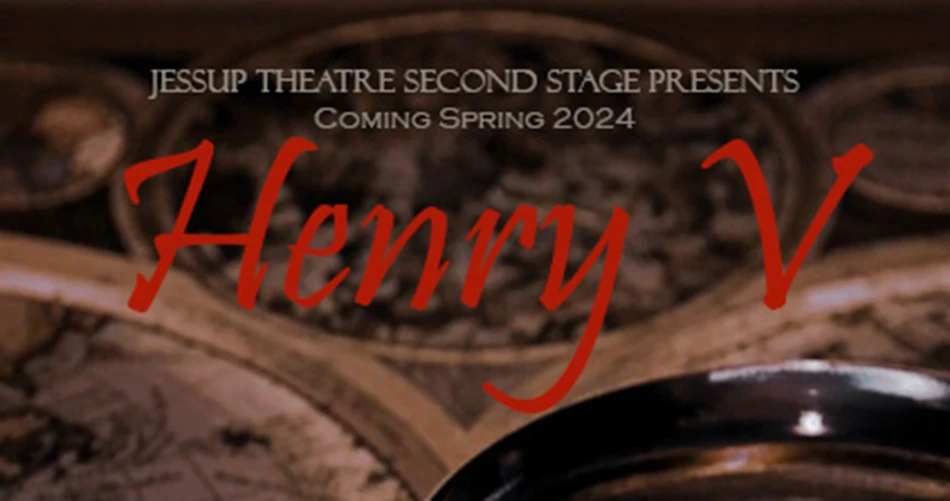 Jessup Theatre Second Stage presents Henry V
---
February 9-18, 2024
Marianne Savell's adaptation offers a new take on Shakespeare's beloved history play. It's 1415, and King Henry V of England prepares to take on France at the Battle of Agincourt. Can Henry rouse his troops to action amid danger and political turmoil? Can he come to terms with his own actions? Can a conflicted king become a hero?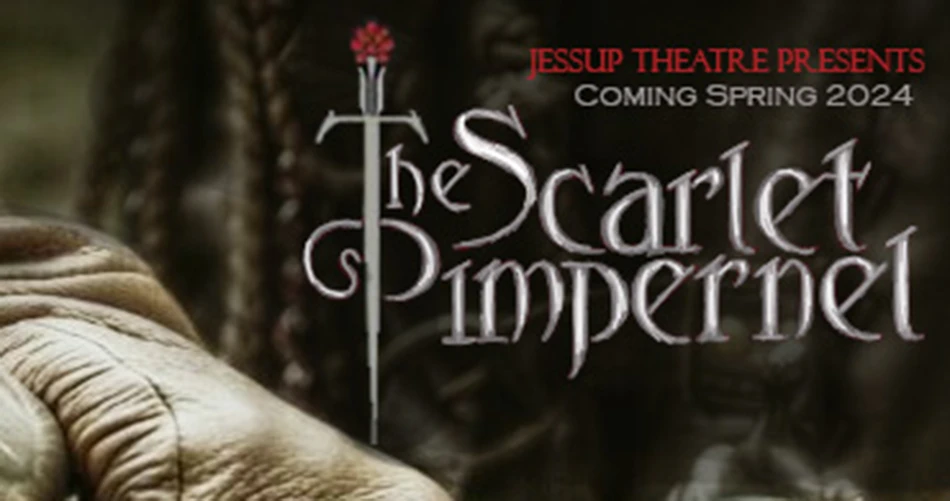 Jessup Theatre presents The Scarlet Pimpernel
---
April 12-21, 2024
A swashbuckling musical of action and adventure! Based on Baroness Orczy's famous 20th-century novel, The Scarlet Pimpernel dramatizes the French Revolution and the battle for Liberty, Equality and Fraternity.
Take the Next Step
Start a conversation with the Admissions team about who you are, what you want to achieve, and how Jessup may be the right fit for your future.
admissions@jessup.edu | (916) 577-2220