Welcome to Jessup
Jessup University comprises more than 1,500 students who are seeking an education that is accredited and will be recognized all over the globe. Jessup University is one of Northern California's centers for education, cultural events and athletics. The university offers unrivaled access to new state-of-the-art facilities, nationally recognized faculty, and a vibrant and diverse community.
International students offer a cultural perspective that enriches the entire Jessup campus community. As a student at the Jessup University, you can choose from more than 50 undergraduate degree and graduate degree programs.
The campus provides incredible opportunities with top-quality advising to help you plan your academic courses, as well as excellent career mentoring, extra-curricular opportunities, several student-led organizations and 20 intercollegiate and intramural athletic programs.
The university is located in both Rocklin, a flourishing suburb 25 miles northeast of Sacramento, and in the thriving Silicon Valley of the San Francisco Bay Area. Both areas are continually ranked as one of the best places to live and work in the United States.
From President Jackson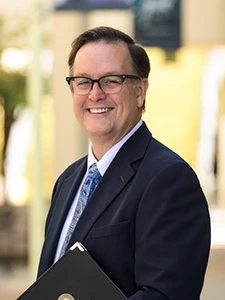 From President Jackson
The primary goal of education at Jessup is to equip transformational leaders. Such an emphasis mandates a curriculum which prepares persons who are thoughtful, compassionate, culturally sensitive, and capable of integrating faith, learning and vocation in all arenas of society. Therefore, the University seeks to identify students with a genuine desire to develop their intellect, their moral character, and their leadership skills.
Your education at Jessup is one of the most important and valuable investments you will ever make. The decision to apply to Jessup University is significant and we look forward to supporting you during this season of your life.
Thank you for applying for admission to Jessup University. Since 1939 we have been committed to preparing men and women for leadership and service in society.
Sincerely,
John Jackson, PhD
President