Great educators create great leaders. Jessup's School of Education equips graduates with culture-changing influence from the classroom to the boardroom. Find out what the SOE can do for you and for those whose future you're meant to shape. When you leave here, you're not done learning. We want to be part of your continuing development.
Mission
Exhibiting the character of Christ, the School of Education develops educational leaders who reach with compassion, teach with excellence, and learn for lifelong impact.
Vision
The School of Education, in partnership with and by the grace of Christ, develops educators for leadership and scholarship regionally, nationally, and internationally in order to make a difference in the lives of those they serve.
The School of Education offers undergraduate and graduate programs, as well as courses leading to degrees, credentials, and concentrations. Below you'll find a brief program description and schedule with a sample semester, course scope, and course sequence. Our faculty and staff are excited and ready to partner with you in your chosen program!
Undergraduate Programs
B.A. in Liberal Studies & Credential
---
This program is designed to prepare students to teach in career fields within public, private, and alternative school settings. In only four years, students can earn a B.A. in Liberal Studies, a recommendation for a Preliminary California Multiple Subject Teaching Credential, and a Minor in Biblical Studies. With field experience beginning in the first semester, students quickly become familiar with a classroom environment.
Multiple Subject Teaching Credential (K-8) – Download Sample Schedule
PK-3 Credential (PK-3)
B.A. in Liberal Studies & Concentration
---
This program is designed to prepare students for career fields that include teaching, leading church education programs, serving and leading on a mission field, coaching, or preparing for graduate school. It allows them to explore the social sciences, natural sciences, humanities, and the arts through the lens of education and teaching. Students help design their course of study based on personal and professional goals. The program is intended for students who are not seeking a California Teaching Credential.
Sample class schedules for each concentration: Psychology | History | English | Child Development
Graduate Programs
Master of Arts in Teaching with Credential (M.A.T.)
---
Skillfully designed for candidates seeking to complete educational research and earn a Multiple Subject or Single Subject Teaching Credential for use in public or private schools. Programs are approved by the California Commission on Teacher Credentialing.
Credentials Offered: Multiple Subject Teaching Credential (K-8)
CA Single Subject Teaching Credential in:
Agriculture | Art | Business | English Language Arts | English Language Development | Health Science | Home Economics | Industrial & Technology Education | Mathematics | Music | Physical Education | Science | Social Science/History | World Languages
Master of Arts in Education (M.A.Ed.)
---
Purposely designed for candidates seeking to develop leadership skills with the flexibility to conduct educational research on a self-selected topic. Approved by the California Commission on Teacher Credentialing, candidates in the M.A. Ed. program have the option to pursue a Preliminary Administrative Services Credential.
*The School of Education credentialing programs prepare candidates to be eligible for preliminary credentials authorized for use in the state of California. We have not yet determined the eligibility of CA preliminary credentials in other states. If you have any questions about the reciprocity of your credential status in another state, please contact our Credential Analyst (Angie Shindelbower – ashindelbower@jessup.edu).
*CTC Annual Report Card/License Examination Passage Rates (AB2086)
Jessup credentialing graduates have excellent state license examination passage rates. All teacher preparation programs are required to provide a link to the most recent Commission on Teacher Credentialing (CTC) Annual Report Card on California Teacher Preparation Programs. This report includes statewide and specific program information and examination pass rates. CCTC Annual Report Cards
Hear from current educational professionals on their experiences in education, important qualities for administrators, and why Jessup's School of Education is different.
Research & Partnerships

The School of Education places a high priority on contributing to educational conversations at regional, national, and international levels. We strive to provide data-informed contributions related to effective best practices in education with a focus on both teaching and learning, teacher and administrator training and professional development, and district and school level intervention practices and programs.
Past Events
For more information or details on upcoming events, contact the SOE at 916-577-8060.
---
Advancement Courses
Expert teachers with extensive classroom experience lead you through courses designed to be meaningful, engaging, and classroom applicable. Learn more here.
Alumni
The connections you make at Jessup's School of Education can last a lifetime. Alumni live and work around the world, and we can help you stay in touch or form new relationships with fellow graduates. As you work to transform education in your corner of the globe, stay connected to other alumni and the Jessup SOE community. Regardless of the miles that separate, we hope you always consider us your second home.
Alumni Resources
Update Your Information | Alumni Events | Alumni Association
Career Resources
Edjoin | Jessup Transcript Requests | Career & Life Planning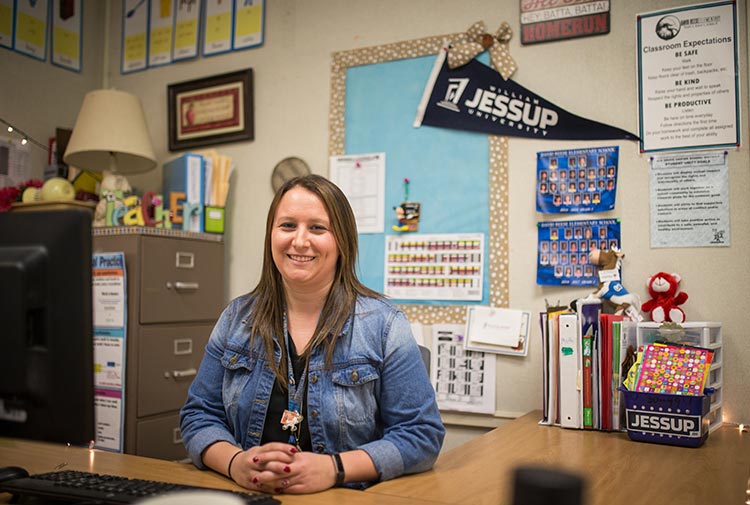 Giving
Give to the School of Education and support the next generation of passionate educators, innovative leaders, and scholar practitioners. Graduates of the SOE are educational LEADERS who REACH with compassion, TEACH with excellence and LEARN for a lifetime.
Giving Priorities
Your gift will be used to support the School of Education's most pressing needs and will make an immediate impact in the following priority areas:
Financial Aid – SOE is proud to offer grants and scholarships to provide access to all deserving students.
Research – Your gift helps pay for the technology and resources that power significant research initiatives.
Professional Development – Your gift helps SOE students and faculty to learn from and influence the best and brightest educators in the world.
Educational Resource Center – Money from the SOE Fund is used to expand both physical and electronic holdings for students and the educational community.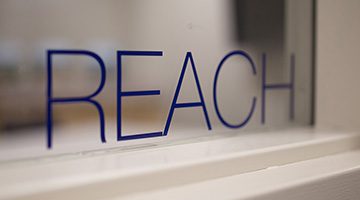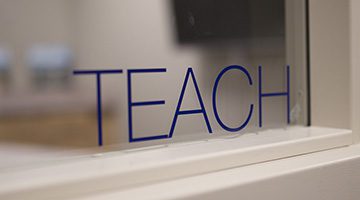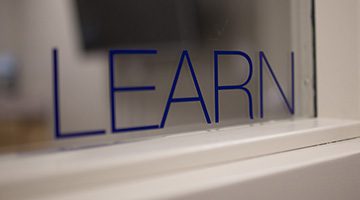 Opportunity Awaits
Pursue your future with a Christ-centered, community-focused, and career-ready education from Jessup.
Located in the Teacher Tai Building | Phone: 916-577-8060 | Email: soe@jessup.edu