Greetings from Jessup University!
Jessup University is experiencing record growth, record accomplishments by our alumni, and increasing impact on our world. Our graduates are transforming the world for the glory of God.
Jessup University is growing fast. We have doubled in size the last three years and are on track to double again during these next few years. We fulfill our mission in the spirit of a family where we love one another and help each other to achieve God's best in our lives. Our University provides high quality Christ-centered higher education. Affordable excellence is available here at Jessup.
We prayed for you. Before we knew your name, and before we even met, we prayed for you. We are looking forward to meeting you as you become part of the Jessup family. You can be part of making history as a graduate of Jessup. We would love to have the opportunity to share in your life as we together seek to glorify God through Jessup University.
John Jackson, Ph.D.
President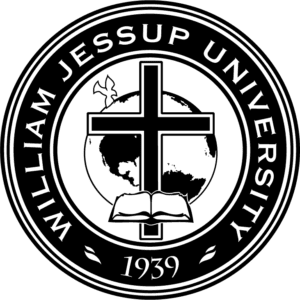 Executive Cabinet

President

Dr. John Jackson

Prior to joining Jessup University as its sixth President in March 2011, John served as the Co-Founder of Thriving Churches International and as a Senior Leader of Bayside Church, Granite Bay, California. He is the Founding Pastor of LifePoint Church in Minden, Nevada, and previously was the Executive Minister of the American Baptist Churches of the Pacific Southwest (now Transformation Ministries) where he was responsible for serving more than 270 churches in four Western states. John also served as the Senior Pastor and in several staff roles at First Baptist Church of Oxnard and as the Youth Pastor at First Baptist Church of Buena Park. Dr. Jackson earned both his Ph.D. and M.A. in Educational Administration and Organizational Studies from the University of California, Santa Barbara; M.A. in Theology (Christian Formation and Discipleship) at Fuller Theological Seminary; and a B.A. in Religion (Christian History and Thought) from Chapman University.

His strong background in executive and organizational leadership has given him the opportunity to come alongside high impact churches and marketplace leaders in national and global settings to strengthen their organizational leadership and cultural transformation capacities.

Dr. Jackson has written ten books, most recently Grace Ambassador, which is equipping believers around the world to bring heaven to earth. Other books include The Prevailing Church, The Right Choice-Choosing a College and Why it Matters, Finding Your Place in God's Plan, God Size Your Church, Leveraging Your Communication Style, Leveraging Your Leadership Style, 30 Days to Healthier Relationships, Pastorpreneur, and High Impact Church Planting.

Dr. Jackson is married to Pamela Harrison Jackson and they live in Rocklin. They enjoy spending time with their five children, sons-in-law, and five beautiful grandchildren.

Education: Ph.D., M.A., University of California, Santa Barbara | M.A., Fuller Theological Seminary | B.A., Chapman University,1981

V.P. of Academic Affairs,
Chief Academic Officer

Phil Escamilla

Phil serves as the Vice President of Academic Affairs and Chief Academic Officer at Jessup University in Rocklin, California. In this role, he oversees the faculty who teach in over forty academic programs and the student support functions of the university. His prior roles at Jessup include Associate Provost, Dean of the Humanities, Arts, and Social Sciences, and Chair of Public Policy.

Prior to Jessup, Phil served as a pastor to young adults, singles, and married couples, a church planter, and the director of human resources for Bayside Church, Granite Bay, CA. Previously, he worked in a number of education policy and advocacy roles serving elected officials for the California School Boards Association and the National Governors' Association. He also led site review teams for Massachusetts Department of Education and worked as a credentialed high school teacher in the Boston Public Schools.

Phil earned a Juris Doctor degree from Boston College Law School, a Master of Education degree in Teaching and Curriculum from Harvard University, and a Bachelor's degree in English from the University of California at Berkeley.

Phil lives in Roseville with his wife Lisa, a RN for Physical Medicine and Rehabilitation at Kaiser Permanente, and their three children.

Education: J.D., Boston College School of Law, 1999 | Ed.M., Harvard University, 1995 | B.A., University of California, Berkeley, 1993

V.P of Operations Chief
Operating Officer

Judy Rentz

V.P. of Finance,
Chief Financial Officer

Diane Ahn

V.P. for Educational Effectiveness
Dean, School of the Humanities and the Arts

Kay Llovio

V.P. of
Strategic Data Management

Ben Huffman

V.P. of Athletics

Lance Von Vogt

Associate Vice President of Human Resources

Linda Giusti

Associate Vice President
of Advancement

David Pineschi

Associate Vice President of Marketing & Communications

Tiffany Holland

Associate Vice President of Enrollment

Angela Switzer

Associate Vice President of Student Success

Kevin Pischke
Board of Trustees

Bonnie Gore (Chair), Supervisor – Placer County, Roseville, CA

Rick Pickering (Interim Vice Chair), CEO, California Exposition & State Fair, Sacramento, CA

Edward Lee (Secretary), Real Estate Developer; Healthcare Administrator, Elim Care, Inc., Granite Bay, CA

Steven Olds (Treasurer), Principal and CPA, Williams & Olds CPAs, Sacramento, CA

Laura Chiappe, Founder,HISTORY Rocks!, Charter School Contractor, El Dorado Hills, CA

Paul Edwards, Retired Senior Pastor, Citrus Heights, CA

Nick Garza, Church Network Rep/National Hispanic Spokesperson, Convoy of Hope, Elk Grove, CA

Jennifer Silva Griffin, Vice Principal of Academics, Valley Christian High School, San Jose, CA

John Jackson, President, William Jessup University, Rocklin, CA

Chris Mann, Principal, CPA/CFP, Mann, Urrutia, Nelson CPAs, Roseville and South Lake Tahoe, CA

Christa Proctor, Real Estate Professional, Christa Proctor & Associates, Roseville, CA