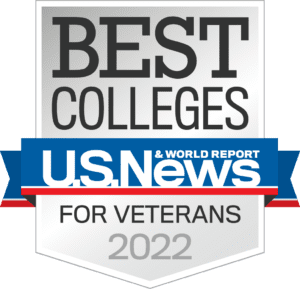 Military veteran students are deeply valued at Jessup. We are thankful for each man and woman who has served our country, and we want to support and care for their unique needs in return.
Currently, our University has a veteran population of approximately 70, which includes a blend of traditional undergraduate, graduate, online, and certificate students. Our staff working with the veteran community understands first-hand the challenges to transitioning back to civilian life. We are a proud participant in programs and opportunities that help current active-duty military members and veterans pursue their educational and professional goals, including the Yellow Ribbon Program and the U.S. Army Women's Foundation Legacy Scholarship. In addition, we also offer tuition discounts for active-duty military members and veterans who have exhausted their benefits.
BECOME A WARRIOR
Get information about everything you need as a veteran to get ready for your first day of classes.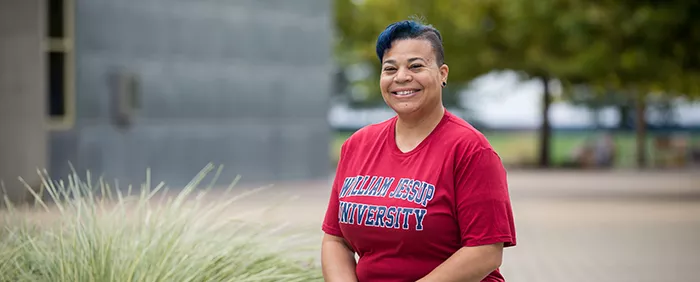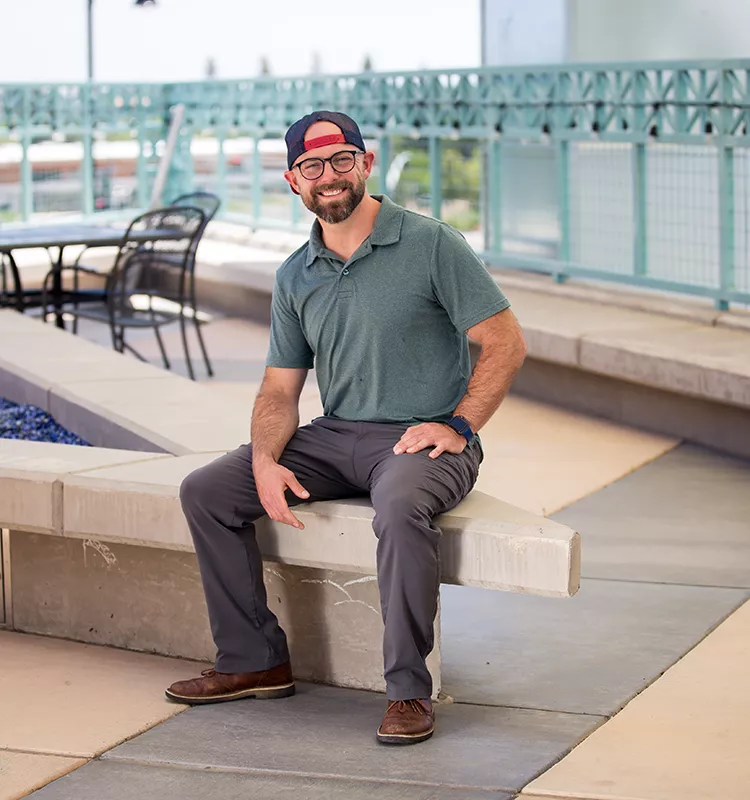 Calvin is a U.S. Navy Veteran pursuing his Masters in Counseling Psychology (MACP) degree at Jessup. Read Calvin's story in My Story: The Stories of William Jessup University (Issue 6, pg. 10-11).
Education Benefits for Veterans
Scholarship Opportunities
U.S. Army Women's Foundation Legacy Scholarships
Financial Aid Counselors are available to help students Monday through Friday from 9:00am to 5:00pm in the Reeve-Knight Administration Building. Meet our Financial Aid team to talk about financial assistance available to veterans.
Jessup provides safe, understanding environments where students can build authentic community and experience a sense of belonging.
Veterans Lounge & Resource Center
Located in the Student Union, the Veterans Lounge offers a private space to read, rest, or connect with others. It's equipped with furniture and lockers, as well as a coffee maker, printer, and mini fridge for fueling up in between classes. The University is also working toward a Veteran Resource Center, which will serve as an on-campus hub for resources and information that engages and supports this community on a greater level.
Spiritual Formation Group
On Monday mornings, Maj. Des Nelson leads a Spiritual Formation Group (SFG) on campus specifically for student veterans. Des is a military chaplain for the Army Reserves who works as one of Jessup's University Advancement Officers. While overseas, he ministered to wounded and their families in various medical facilities. His background allows him to come alongside veterans and offer a unique pastoral presence. Students can expect special guests from the field who are eager to swap stories and invest in the spiritual lives of veterans.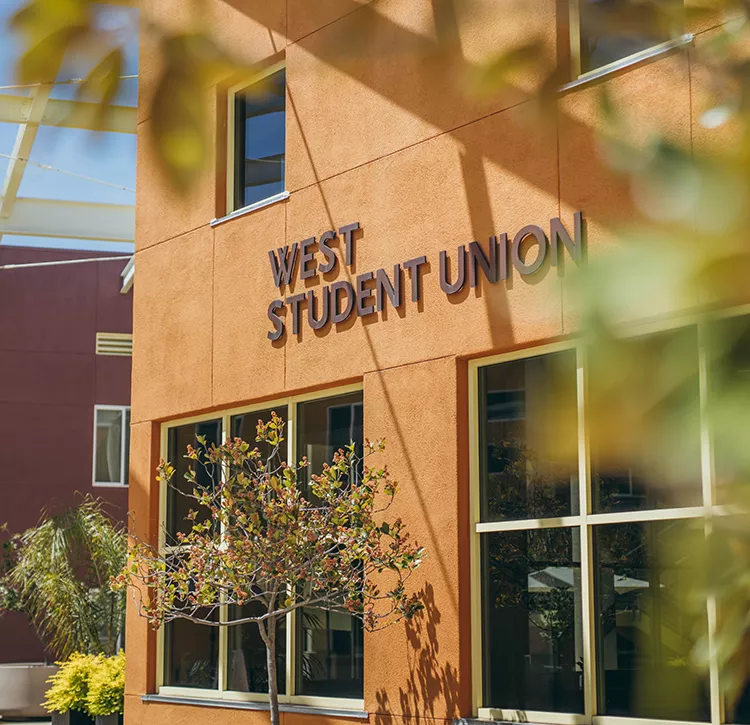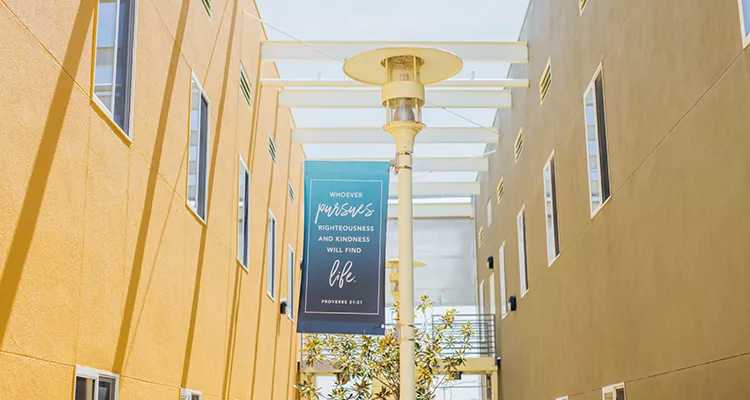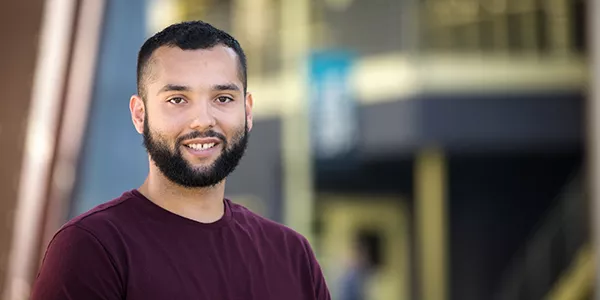 MEET BOBBY
Robert ("Bobby") Bryant is a 2020 Criminal Justice alum who now works as Jessup's Veterans Services Specialist. Having served in the Army, Bobby has a heart for coming alongside veteran students and supporting their academic, emotional, and spiritual needs. When he's not working, Bobby enjoys outdoor adventures like backpacking with his dog Noble or driving his Jeep in the Sierra Mountain range. He's also earning his graduate degree through Jessup's MBA program.
Students can email Bobby at veterans@jessup.edu with any questions related to the student veteran experience at Jessup.
VETERAN NEWS & STORIES

A Calling Revived: One Veteran's Path to Nursing
Alex Pickering, a Coast Guard veteran and pre-nursing student at Jessup, is well-acquainted with the rigorous lifestyle the medical field demands. After becoming an EMT and rediscovering her love for serving others, she decided to pursue her Bachelor of Science in Nursing degree.

Caring for Student Veterans with Bobby Bryant
Expanding our care of student veterans is an important initiative at Jessup that benefits all who are involved. Military veterans are deeply valued, just like all students in our academic community. Because they have unique life experiences that set them apart, they also face unique challenges and opportunities for care.

Educational Benefits for Veterans
If you have served in the military, Thank You! At Jessup University, we are thankful to you for serving our country and therefore want to serve you. We understand that completing your studies and transitioning to a career after serving in the military can be difficult. At Jessup, we take part in programs that help current active-duty military members and Veterans pursue their educational and professional goals.
Opportunity Awaits
Take back your future with a Christ-centered, community-focused, and career-ready education from Jessup.