Big Enough for Opportunity · Small Enough for Community
With more than 20 Christ-centered undergraduate degree programs taught by some of the nation's top professors, Jessup students can choose a career path that not only fulfills their academic goals, but gives them the practical knowledge and skills needed for a rewarding career. Benefiting from diverse and comprehensive academic programs, students learn through vibrant discussions, research, and hands-on experiences. Through academic and business relationships with 100's of innovative and progressive companies, students have unparalleled opportunities to integrate their faith and academics into real-world internships, experiences, and career advancement.
With a vibrant faith based student body and proximity to innovative cities Jessup students are truly preparing to transform tomorrow today. Are you ready to take the next step?
10:1 Student-Faculty Ratio
#5 Best College Cafeteria by Niche
20 Christ-Centered Undergrad Degrees
95% Rate of Employment or Graduate Studies
99% Receive Financial Aid
Undergraduate Programs
---
All
Business
Education
Humanities & the Arts
Minors
Natural & Applied Sciences
Online
Psychology
Theology & Leadership

Certificate Programs
Whether you're hoping to advance in your current job, start a new career, or just want to stay current and ahead of the competition, we encourage you to explore Jessup's online certification programs.
VIRTUAL CAMPUS TOUR
Explore the Jessup campus through video and see how Jessup is right for you!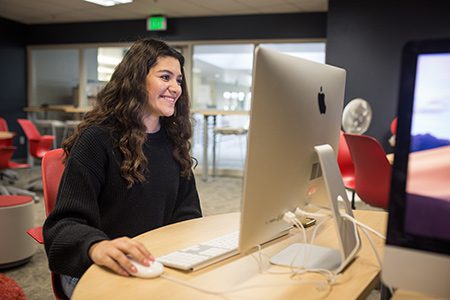 Opportunities for Current High School Students
Jessup University offers Dual Credit and Dual Enrollment classes to high school students, enabling them to receive college credit from a regionally accredited university. High school students can earn an associate degree while completing college and high school credit at a discounted rate of up to 93%.
We offer Dual Enrollment courses at a significantly lower cost than traditional tuition. Additionally, if students complete 30 or more units through Jessup Dual Enrollment and/or Dual Credit while in high school, and receive a 3.0 cumulative GPA, they will receive a special scholarship applicable toward their Jessup undergraduate degree.
For more information and to apply to College Fast Track, please visit jessup.edu/fasttrack.
Take the Next Step
Start a conversation with Jessup about who you are, what you want to achieve, and how Jessup may be the right fit for your future.