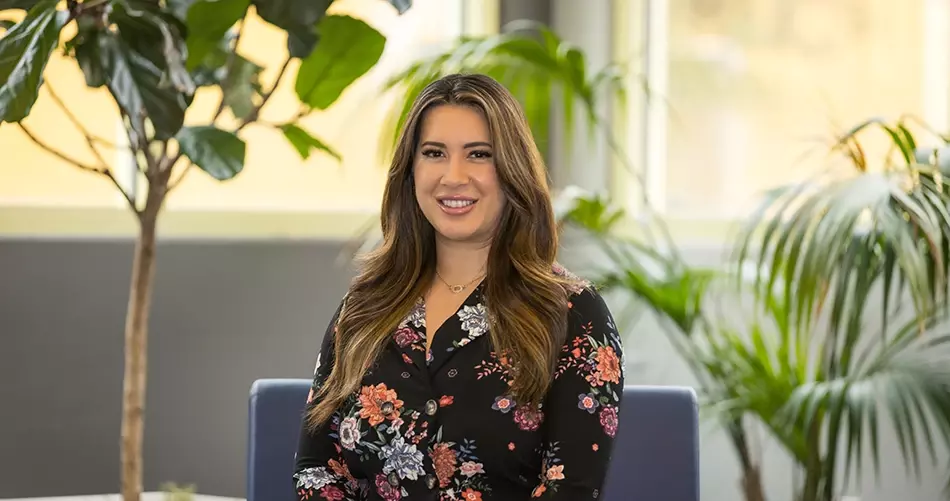 A Calling Revived: One Veteran's Path to Nursing
Alex Pickering, a pre-nursing student at Jessup, is well-acquainted with the rigorous lifestyle the medical field demands. After joining the Coast Guard at age 22, she began her career on an 87-foot search and rescue (SAR) cutter in the Bay Area. For four years, she helped patrol the waters for capsized boats, smuggled drugs, and Golden Gate jumpers, with hopes of earning her degree after being put on a four-year wait list at her desired job's school.
However, the wait was too long for Alex. After learning how to work the engine room and training others in boat operations, she transitioned out of the military to become a caretaker, providing in-home care for the elderly before attending EMT school and later working on an ambulance for another four years.
"I try to go above and beyond for my patients and treat them as if they're my own family member," said Alex. "At the end of the day, I feel like I made a difference in someone's life. Not everyone gets that opportunity."
Still, she had unfinished business. As a young veteran with a background in Emergency Medical Services (EMS), her sense of calling began to crystalize. Eventually, Alex turned her focus toward earning her Bachelor of Science in Nursing degree after being in and out of college for a long time.
"I really love nursing," she said. "It just took a while for me to realize it's what I wanted to do. In EMS, I was thinking about going paramedic, but I loved the hospital environment. I got to talk with a lot of nurses, connect with a lot of nurses, and I knew it was something I wanted to pursue. It's my calling for sure."
Choosing Jessup's pre-nursing track, her first year on campus has already impacted her faith and career for good. She especially loves how staff and faculty are making a difference, including Bobby Bryant, Jessup's Veteran Services Specialist. As a student veteran, Alex is using the Chapter 33 post-911 GI bill to cover tuition. She also attends the Spiritual Formation Group led by Sergeant Des Nelson on Monday mornings.
Though she grew up familiar with church, Alex still didn't have a strong personal faith prior to attending Jessup. So far, the faculty teaching her prerequisite classes have helped Scripture and the gospel come alive for the first time in her life. This has deepened and enriched her understanding of God.
"The professors here are so amazing," said Alex. "I feel like I'm in church three days a week! I'm becoming stronger in my faith, and it's going to make me a better nurse. Professor Oswald opened my eyes to different ways of seeing the Bible. He's so passionate—the way he describes the stories and the love of Jesus."
Jessup's community couldn't be more excited about the launch of our Bachelor of Science in Nursing! The goal of this program is to equip what we're calling the next generation of "healing ambassadors." Most importantly, every student gains a built-in community of peers, professors, and staff who knows them by name and cheers them on. As with all our degrees, we hope our students become the hands and feet of Jesus, both in the local community and abroad.
Read more about our new faith-based nursing degree in the Jessup Magazine.
Explore benefits and resources available to student veterans by visiting our Veteran Services page.