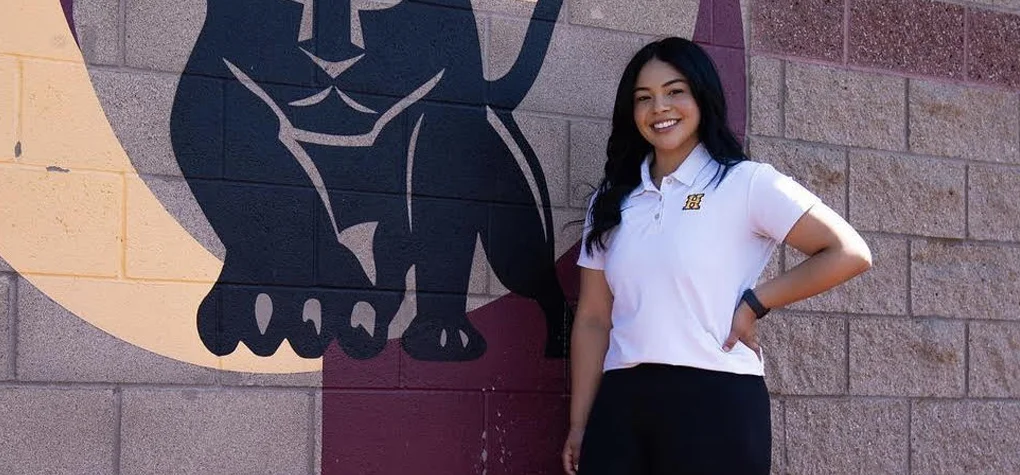 Father Knows Best…
Alumna Natalie Basaldua's father saw serious potential in his five year-old daughter one day when the duo played a friendly game of catch. "My dad noticed I had a pretty strong and accurate arm for my age," she said. "He signed me up right away for the recreation league and the rest is history." By age 11, she was playing on competitive traveling softball teams and by 2016, the talented third baseman received a scholarship and made her way to Jessup where she played for five years. "I got an extra year of eligibility because of Covid so I was able to play from my freshman year, had my senior year off, and competed again while I earned my master's in kinesiology."
Basaldua took the fast-track straight into coaching after graduating from Jessup in 2022 and credits her inquisitive nature for helping her secure the position. "I tend to ask a lot of questions…my dad taught me that," the 24-year-old said. "I honestly thought I would come back to my hometown and help coach my former high school's team, but I decided to ask around at Hartnell and learned they had an assistant coaching position open."
After two years as assistant coach, Basaldua now takes the helm as head women's softball coach as the Hartnell College Panthers gear up for their season. She has appointed a new assistant coach, her dad, the one who started her along this trajectory years ago. In addition to coaching, Basaldua also teaches two courses at Hartnell: Individual Health and Wellness and Women's Health.
"Supportive, hard working, loyal and someone who has grit and patience," are characteristics Basaldua describes that make a coach successful. "I had some great coaches while I was at Jessup, so I took some of those qualities and incorporated them into the way I coach," she said. "I like to look at my players holistically and consider all aspects of who they are. I also try to show them ways to correct their mistakes." Somewhat fresh off the collegiate playing circuit, Basaldua is able to physically get out and scrimmage with her team, demonstrating proper techniques and ways to improve their game. "I try to be very motivating and supportive of my team."
She also obtained her mental health training certification while working on her master's. "Mental health resonated with me, especially after the pandemic. As an athlete, I understood the hardships athletes go through when losing a loved one and then having to go out and compete," she said. "I remember reading an article about athletes who were taking their lives and decided I would research that topic for my thesis."
Jessup's kinesiology program also enabled her to learn about physical therapy which helped Basaldua become a better coach. "Courses like Biomechanics and Advanced-view Physiology as well as working as a physical therapist gave me insight and helped me understand my athletes better. For example, I can show my players ways to stretch that reduce injury." She also works per diem at the local hospital as a rehabilitation aid helping physical and occupational therapists.
Attending a Christian university also impacted Basaldua. "Going to chapel really shaped me and I began to love the worship aspect. Many athletes tend to find their identity in their sport, but I learned that my identity is in Christ. I still remember what Jessup Athletics taught me and that is we only perform for an audience of one and that is the Lord."