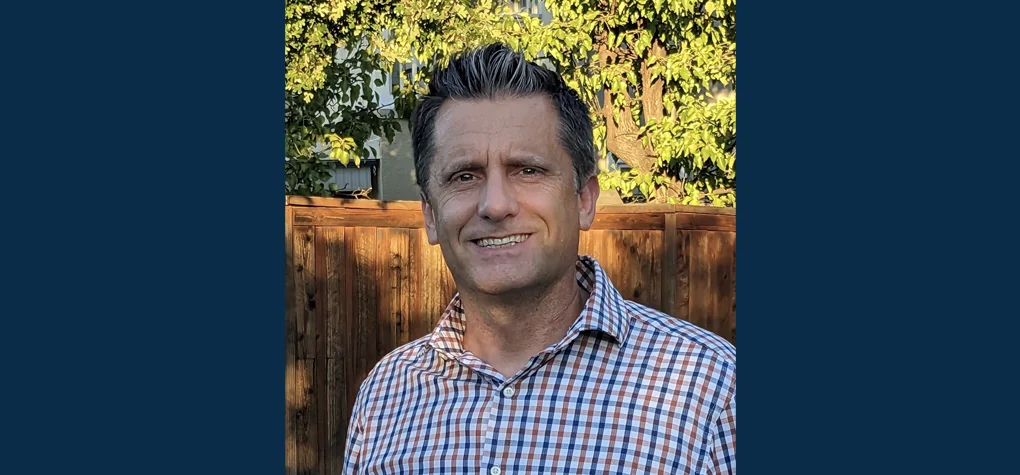 Finding his Niche in Counseling Psychology
Sometimes God changes our plans. We head out down a specific path only to emerge somewhere unexpected but often exactly where God can use us best. Jeff Machgan understands this process firsthand as he is the first MACP student to earn his counseling license…a journey he wasn't necessarily expecting as a former pastor. "If you would have asked me then, I thought I was going to continue serving as a pastor and supplement my income by becoming a counselor," he said.
After enrolling in the program and taking a few classes, Machgan felt serious confirmation that counseling was the primary profession for him. "As we did some mock counseling sessions in class, I realized this was something I was designed to do," he said. "As a pastor, one of my favorite things was mentoring people so it felt pretty natural to me. Things began to really click especially as I learned more about myself and how I'm wired. That allowed me to grow both personally and professionally."
In 2022, not long after earning his master's in clinical psychology, Machgan started his own private counseling psychology practice where his clients include couples, kids and individuals. He also works with counseling psychology interns who are acquiring their practicum hours through Bridgeway Church's Soul Care ministry, a program where he acquired his hours as well. Soul Care provides affordable and accessible counseling to the people of Bridgeway and the surrounding community. There, Machgan delivers orientations and offers coaching and consultations for the students. In addition, last year, he started teaching a psychology class entitled "Psychology of Relationships" for traditional undergraduate students at Jessup. "I absolutely love what I do, it's a very affirming feeling," he said. "In some ways I feel like a free agent and I'm able to help out where I'm needed."
Machgan holds a bachelor's degree in history as well as another master's degree from Gateway Seminary. Pursuing a Christian counseling psychology master's degree also added another nuance to his faith. "I find the more I grow in my faith, the more I discover there are many things I don't know," he said. "The program made me aware of other points of view which added flavor to my faith because it caused me to realize it's okay not to know everything. But I do recognize that God does know everything and He cares about each and every one of us."
As a counselor, Machgan can't help but notice biblical aspects of his profession. "A lot of the things we talk about in therapy align with the Word of God," he said. "For example, 2 Corinthians 10:5 reminds us to take every thought captive. Romans 12:2 challenges us to be transformed by the renewing of our minds. This aligns with Cognitive Behavioral Therapy and other therapy approaches. We need to examine and renew our thinking so we can break through what is holding us back and pursue our goals or God's best for us.
Machgan credits Jessup's program for successfully developing the relationship skills necessary in counseling. "I've noticed from working with other Jessup graduates that they are inherently good at relating to all types of people. Jessup's core model requires students to have more conversational projects and the professors model the importance of relationships, which is a distinctive differentiator."