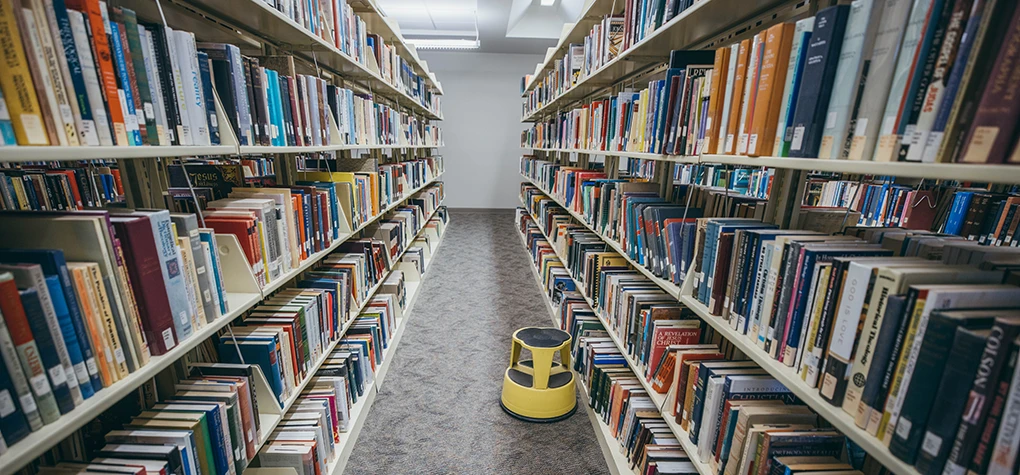 Faculty Research
Richard Yang – School of Business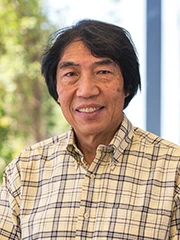 Breaking through the Secular Mold: How to Cultivate Responsible and Moral Leaders in the Age of Rationalization
In the world of business, to succeed means you have a great idea or product which appeals to a large potential market, enough capital to make a go of it, and with the management ability to shepherd the business through all the obstacles that comes with "running a business."
In business as in life, does success come as a result of sound strategies, or because of how nimble we are, or how "lucky" we are, or because, as in a symphony, our character is the maestro that brings all these disparate factors into a success melody?
In the pantheon history of business success, how big a role does character play? What is character? And, by the way, what are ethics? Are character and ethics two sides of the same coin? Do they conflict? And if they do, how do we make our choice? And which is more important, especially for educators as they shape young minds and inculcate values to shape these future leaders? What are the foundations of true success?
This paper will explore the importance of character in the development of transformational leaders. By definition, character is absolute, but ethics are subject to rationalization. This body of work argues that for success to take root and to blossom, character is the supreme requirement, and ethics is but a secondary requirement.
---
Dorisa Costello, Ph.D. – Department of English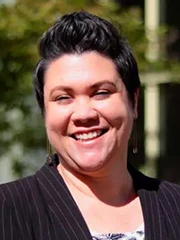 In March 2023, I had the pleasure of sharing with the Jessup community about my recent research in English literary studies. At Jessup's second Faculty Research Colloquium, I presented a paper I wrote for the Northeastern Modern Language Association's annual conference on Susanna Clarke's fantasy novel, Piranesi, and how it overturns many of the harmful, racist stereotypes found in early literature, most notably, the noble savage trope.
This very common image found in 18th and 19th century literature, (and unfortunately sometimes in contemporary literature, as well) degrades non-Anglo-European peoples by portraying them as less intelligent, less sophisticated, and even less human. It has been used to justify enslavement and colonization in the past, and today, to perpetuate negative stereotypes and justify economic and social oppression.
I believe literature, art, and media have the power to influence real-life perceptions of people therefore, it is important to highlight not only where marginalized people are abused in their representation, but also where people are empowered and honored as image-bearers of our Creator.
It was such a gift to share with colleagues, students, and friends of Jessup at this forum about a subject I am passionate about. My current scholarship continues to explore these same issues: analyzing the power of representation in literature, this time specifically in various African literatures. I am currently working on two conference papers, one for fall and one for spring. The first project, for the Pacific Ancient and Modern Language Association conference this October, looks at how the portrayal of Black women's bodies, particularly their hair, is culturally significant and often used as an oppressive image when used to promote unrealistic and unhealthy beauty standards. I take a particular look at how African futurist writer, Nnedi Okorafor, rewrites this narrative in her science fiction novella, Binti. In this novel, Binti, the protagonist, is an ethnic minority in her world, yet she is unapologetic in embracing hair styles and beauty practices that link her people's past with their future, and because of this courage, she ends up saving the universe!
My other project, slated for March 2024, looks at how African literature, because of the diverse and complex history various peoples have had with colonization, as well as contemporary globalization, utilizes multi-vocal narrative forms that combine postmodern structures with folk and oral traditions. I use as one of my primary examples, Nii Ayikwei Parkes' playful detective novel, Tail of the Blue Bird, which combines oral and written narrative forms, forensic discourse, and Ghanaian folklore with multiple narrators to enhance the mystery and speak to the empowering embrace of one's history. I am excited about these upcoming projects and my continued work in analyzing an amazing array of often overlooked literature.
---
Richard Mullis, Ph.D. – School of Psychology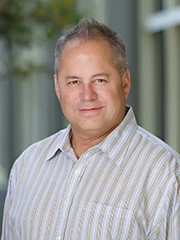 Richard Mullis is partnering with Dr. Scott Masten to pursue an exploratory story regarding meaning, mortality and mental health.
The study is providing students with the opportunity to learn how to conduct research, inviting them to join them on one of their projects to explore the complex associations and interactions between meaning, morality, and mental health. Students will consider what contributions Christ, the robust resources of Judeo-Christianity and the Gospel Worldview, can contribute in alleviating some human suffering, until things on "Earth are as they are in Heaven." Professors Mullis and Masten explore what Jesus said about meaning, morality, and mental health while equipping students to make serving Him, and others, the central feature of their life's meaning.
---
Faculty Publications:
TWO new faculty publications were published this summer. Both of these books were written by faculty associated with the School of Theology and Leadership.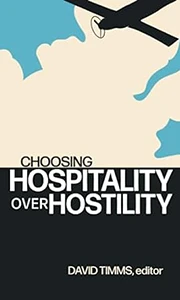 Choosing Hospitality Over Hostility. Have you felt the growing hostility and polarization of our culture? Civility and civil discourse are not enough. Simply learning to speak more kindly will not turn the tide.
In this book, the writers address some of the most divisive topics of our day and explore what it means to embrace and apply biblical hospitality; to give provision and protection to the people around us; to create an environment for families, friends, and strangers to grapple with hard issues and not simply avoid them.
This book is co-written by Dr. Mary Ann McMillan, Dr. Derek Zahnd, Dr. Daniel Gluck, Phil Oswald, Dr. Dave Heitman, Dr. Mark Moore, and Dr. David Timms.
Order copies here.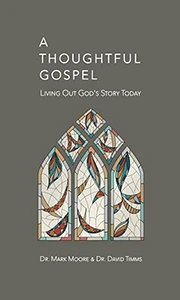 A Thoughtful Gospel. What drives your decisions and choices? Why do you do what you do? What do you value most? We all have a worldview; our way of seeing the world. A Thoughtful Gospel takes you back to the biblical story; a story that spans the entire Bible and all of human history. It invites you to embrace that story as the Way to understand, explain, and live an abundant life.
This book is co-written by Dr. Mark Moore and Dr. David Timms. Order copies here.