Brooke Drewry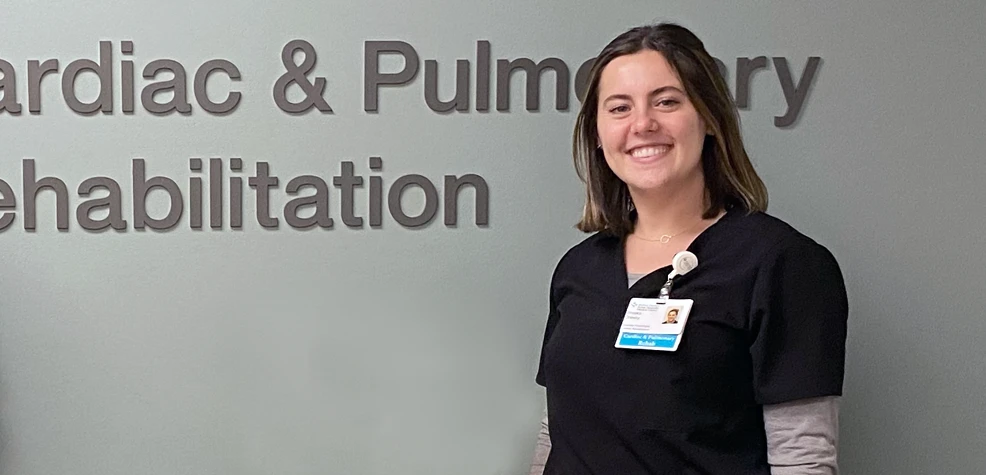 Reflecting on her Jessup experience, alumna Brooke Drewry put it this way, "Jessup made such a difference in my life, I just want to be able to give back, however I can."
Drewry came to Jessup as a transfer student who formerly attended a state university and found herself disillusioned due to the lack of connection with faculty and large class sizes coupled with the inability to get courses she needed to complete her degree. "It would have taken another year to graduate which adds up quickly when it comes to paying tuition."
Her best friend from childhood introduced her to Jessup. "I would come to campus and hang out with her," Drewry said. "I used to attend events and basketball games and enjoyed the community, but I didn't think I could afford to make the change and actually go to Jessup." She eventually applied and landed a job in the bookstore before she got her acceptance letter. When her offer was formalized, she received an academic scholarship in addition to a softball scholarship for scorekeeping for the Warrior team.
Her classroom experience proved she wasn't just another student on campus. She was known. "I remember the first time I was in class and my instructor actually referred to me by name. I thought, 'Wow, they really do know me here.' It was so different from what I was used to in a large lecture hall setting."
In May of 2021, she earned her bachelor's degree in kinesiology. That summer, Jessup faculty members connected her to a local internship opportunity for an exercise physiologist with Sutter Medical Center in Roseville. She was selected and within five months, Drewry was offered a paid position assisting cardiac patients to manage heart-related conditions, reduce their risk for cardiovascular disease, and improve their overall physical fitness and health during phase two of their rehabilitation. There, patients exercise in a monitored environment requiring Drewry to take blood pressure readings before, during and after the exercise program.
"There were a lot of things I learned from my anatomy and physiology courses that helped me feel more confident on the job," Drewry said. "Jessup also taught me about professionalism and how to interact with patients."
One of the things she enjoys most about her job is getting to know her patients well and to make meaningful connections with them. Although sharing her faith openly on the job can be challenging, she strives to be someone who genuinely cares about her patients, displaying a friendly demeanor. "I show Christ to them through my actions and try to be kind, calm, empathetic, and a good listener. My patients often ask me where I went to school and they are happy to hear I graduated from Jessup!"