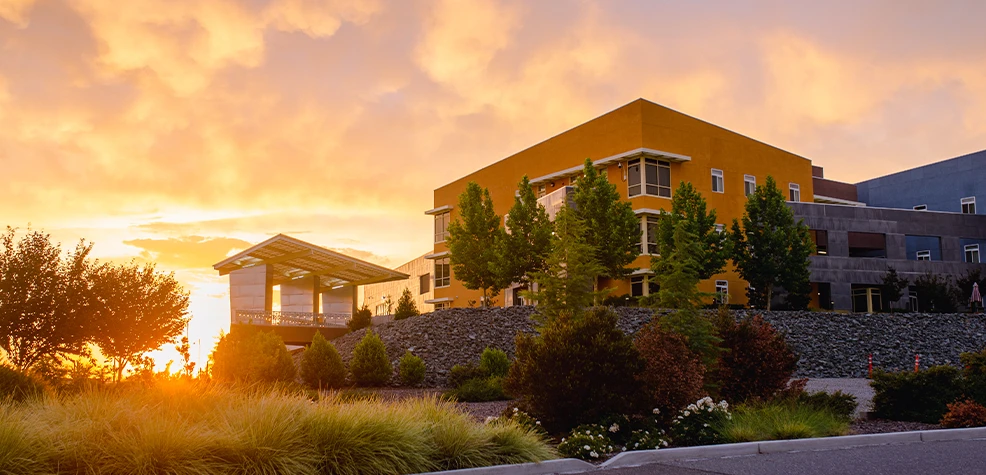 Ode to Jessup
Ode to Jessup
BY ED KACZMAREK
UNIVERSITY ADVANCEMENT OFFICER
It was San Jose in '39
Brother Bill was preachin' fine
He had a few students form a line –
The beginning of a City on a Hill.
That little school began to grow,
Not real fast – nice and slow
The baton was passed as Brother Bill let go-
Pursuing the City on a Hill.
College presidents came and went.
Facilities well used and budgets well spent
Bryce took the reigns for he was Jesus-sent,
With a view to the City on a Hill.
"No room for you here" said San Jose,
A swing and a miss for a Morgan Hill play…
Oh where and oh when will we see the day?
The day of the City on a Hill.
A chance encounter through a navigation fail-
A furniture factory with acreage for sale!
Rocklin's open arms let the deal prevail,
A foundation for the City on a Hill!
A move to a scrappy home barely done
Will the students come? (Yes, they came one by one)
Ribbons were cut and programs were spun-
Come see the new City on a Hill!
A baton pass again to Dr. J's visionary hand
Student body growing and building out the land.
A university thriving upon rock, not sand-
A shining City on a Hill!
Soon God would call Bryce and his wife Jo home,
They would long be remembered, with prayer under dome
Christian Higher Ed continues writing its own poem-
Long life to the City on a Hill!
If today you encounter students in prayer
If you hear music and laughter and athletic games there-
If they love one another as they live, learn, and care –
You've found Jessup, that City on a Hill