Reaching, Teaching and Learning in the California Prison System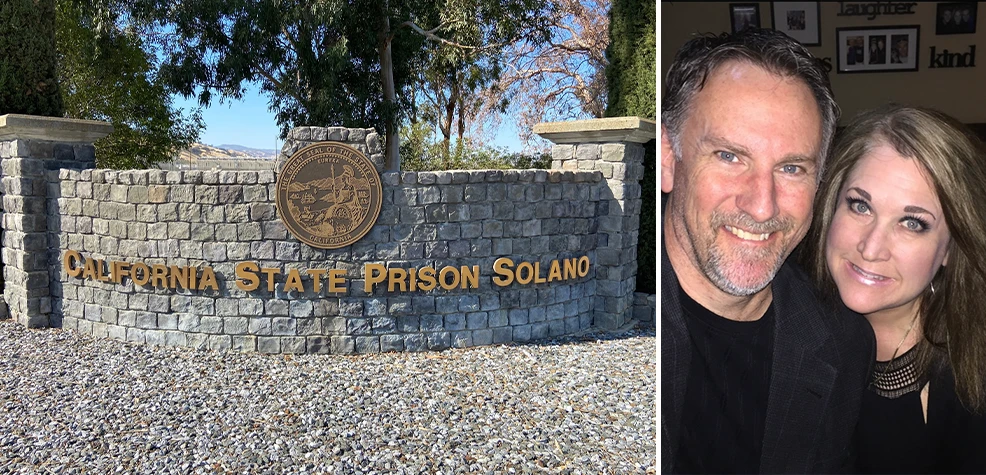 LORIE MCCANN
It's only natural for first-year teachers to envision how their classrooms will look and to develop strategies to educate and connect with their students. For alumna Lorie McCann, her vision may be considered somewhat atypical since her sights were set on teaching in a different type of classroom, one located in the California prison system.
"My professors knew I wanted to teach in prison, and I sincerely believe it to be my calling," McCann said. "I always knew I could be a good mentor to people and Jessup's School of Education prepared me to do that and more."
Earlier in her life, McCann lived in Southern California where she earned her undergraduate degree in communications. Her career landed in the entertainment industry working on television shows including "The Tonight Show" and later relocating to Hawaii to support the iconic show "Magnum PI," only to learn it was canceled after a solid eight-year run.
She returned to California, married and became the mother of three children. "I was a stay-at-home mom for 16 years. Once my youngest child earned their college degree, I decided it was my turn to go back and earn my master's in teaching," McCann recalled. Living in Sacramento, then Placer County, and desiring a Christian higher education experience in a teaching program known to equip teachers with tools to deliver excellence in the classroom, Jessup was her master's program of choice.
"My education at Jessup was amazing. I had one-on-one assistance with faculty and staff educating and praying for me. From professors, to classmates to the library staff – everyone helped me so much." McCann reminisced, "I was the oldest in my cohort. They called me 'mama McCann.' I would organize our power points, order pizza and have my cohort over to study and learn together. It was great, I think we had the best cohort of all time, but I suppose all cohorts feel that way! To this day, many of us still get together."
Upon graduation from Jessup, McCann was quickly employed with the California State Prison, Solano, a correctional facility in Vacaville. "Looking back, it was sad because I only taught for one day, then Covid hit." That meant an independent study model was put into place which translated to no face-to-face interaction and compiling learning packets for her students. "Prisons didn't have the ability to transition to online learning, so I developed relationships as best as I could through cell doors and correspondence while grading their individual work."
When students were able to return to classrooms, McCann was ready and waiting for them. "It's not about me, but about how I serve others," she said. "My students thank me all the time, but I'm able to remind them that the glory goes to God for what He is doing in their lives. I'm teaching values and life skills and letting students know I care. For many of my students, there was no parent or family member to encourage them in the classroom. I love being able to cheer them on as they accomplish their goals," she said. "Inmates are people too, and being in a classroom setting in the prison is oddly normal. My classroom looks like any other fifth grade classroom with posters on the walls and rules to live by hanging next to my desk. I even have Disney characters hanging on the walls!"
McCann's positive experience later inspired her husband, Brian, to pursue his master's in teaching at Jessup as well. In 2022, he earned his single-subject credential in math and plans to teach in the prison system as well.
As a television specialist, Brian already worked inside the Vacaville prison, responsible for in-house video production and media content for the institution. Seeing the success Lorie has as a teacher, Brian, found himself desiring the same intrinsic rewards of teaching and followed her example. He also earned his teaching credential and master's degree from Jessup and plans to make a difference in lives of inmate students.
When Brian secures a teaching position, both will work the same schedule, which provides enough free time to travel and enjoy life together, outside prison walls.