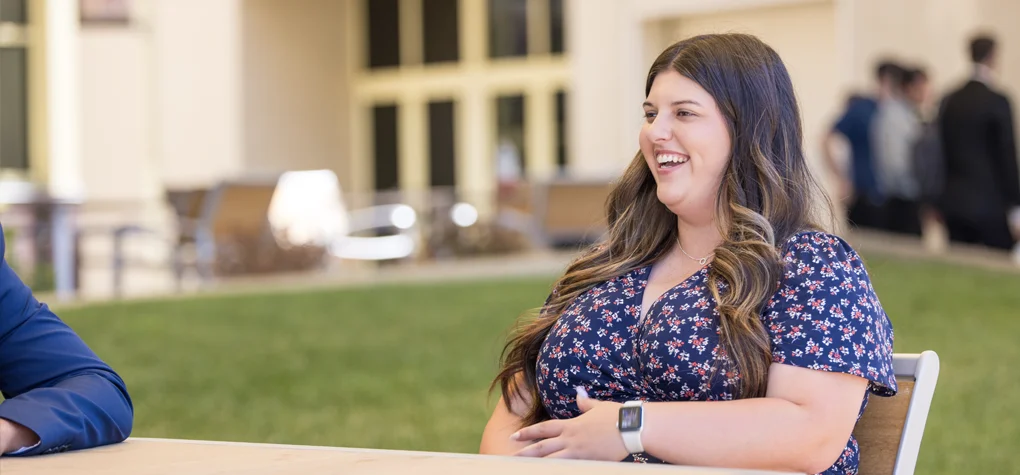 SOE Receives Grant Geared Toward Early Child Development Degree and Certification
Jessup's School of Education (SOE) realizes the importance of creating a pipeline for future teachers and a continuum to serve the academic and social emotional learning needs of children starting as early as preschool.
In response to a new credential offering geared to pre-kindergarten through third grade (PK-3) teachers in the state of California, Jessup's SOE is creating a new pathway for students in their liberal studies bachelor's program to earn a PK-3 early childhood education (ECE) specialist instruction credential. The University recently received a $250K grant from the California Department of Education to jumpstart the much needed program.
"Research repeatedly demonstrates, students who attend preschool are drastically more prepared than those who don't," said Jessup's SOE Dean, Dr. Nathan Herzog. "We need to produce moral-minded, faith-friendly, and nurturing educators who teach three, four and five year-olds during this critical developmental phase."
Demand for teachers in this speciality area is on the rise as more public schools offer free preschool to pre-kindergarten grade levels in an effort to encourage more families to send their kids to school to foster future success. According to the Learning Policy Institute, soon there will be 300,000 new four-year-olds inside elementary schools across California, creating as many as 15,000 teacher vacancies.
The early grades require teachers to have a deep understanding of child development, honing in on the ways three, four and five year-olds think, learn and behave. Cultivating meaningful relationships and positive teaching interaction are key. Without it, children could fail to form the critical foundation needed for their future learning. "We often say that from Pre-K to third grade, students 'learn to read' but then, the model flips. From fourth grade up, students 'read to learn,'" Herzog said. According to Edsource, third grade is critical to literacy development and the ability to read at grade level is a strong indicator of future success in school.
Jessup's PK-3 ECE Specialist Instruction Credential Program is slated to launch in the fall of 2024. The University will partner with Sierra and Yuba Community Colleges to develop a transfer-friendly program. "This is a tremendous opportunity for transfer students," Herzog said. "In our program, students receive credit for their prior work and are able to hit the ground running by gaining valuable teaching experience in an actual classroom."
Jessup students can receive their PK-3 ECE specialist instruction credential and their degree in just four years compared to a traditional five-year program. Earning a PK-3
ECE specialist credential not only makes a teacher marketable, it provides a key differentiator, allowing candidates to manage, own, and operate a preschool.
Jessup's SOE is robust and has field experience memorandums of understanding with many local education authorities. The SOE has partnerships with 47 public and private school districts representing more than 600 schools covering 13 California counties. These partners support Jessup's SOE students as they observe, assist and student teach in K-12 classrooms.