Exceptionally Employable the Jessup Way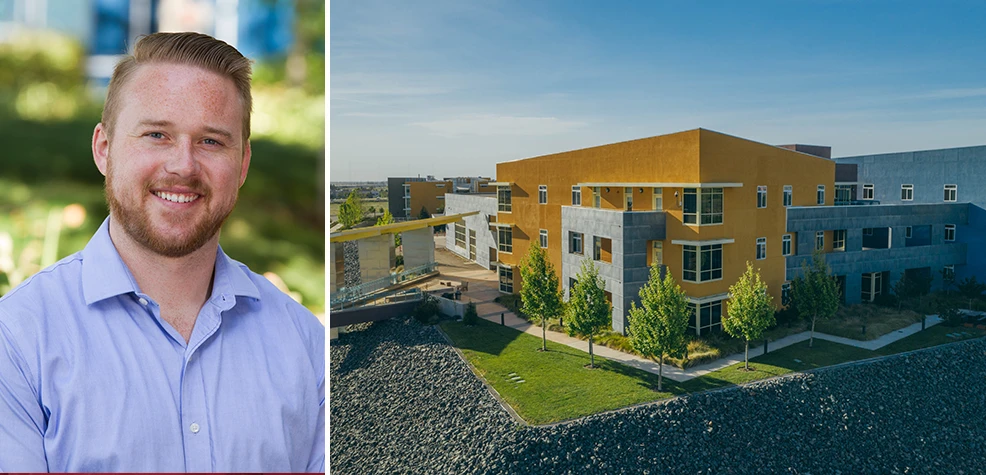 Every college student has a dream job, but for alumnus Cody Cantrell, obtaining his came with a lot of grit, determination and perseverance. Cantrell works for the world's premier consulting firm for accounting, Deloitte, in multi-state Mergers and Acquisitions tax due diligence.
Raised in Santa Rosa, California, Cantrell made his way to Jessup for what he thought was just a visit with a friend. "I came to campus to visit him and the next thing I knew, I was trying out for the soccer team," the midfielder/defender said. He received athletic, academic and departmental scholarships allowing him to pursue his bachelor's degree in business with a double concentration in finance and accounting.
Graduating in 2016, Cantrell is glad he pursued his business degree and went on to become a CPA in summer of 2019. "Initially, I wanted to pursue a career that provided good job security. It doesn't matter if the economy is good or bad. We always need accountants. But once I started working in this type of business, I learned that I absolutely love it. It's like I get to solve elaborate puzzles every day to figure out ways to help clients shift to a lower tax jurisdiction which could save them a lot of money in the long run." Cantrell is able to bring his deep knowledge of local and regional tax reporting requirements to best inform mergers and acquisitions tax structuring services and deliver crucial tax advice.
His education at Jessup prepared him to be agile in his work. He initially came onboard at Deloitte as an intern which led to an accounting job he had for a couple years until a move required him to find other employment. He returned to Deloitte in 2019 to his current position.
"I'll be honest. When I started my job with Deloitte, it was tough and the learning curve was steep. In some ways, I felt like I didn't have much of a life during that time, but once I figured out what I needed to do, things fell into place."
Promoted into management just last year, Cantrell continues to value his Jessup education. "My instructors were so valuable. I was taught by people who were professionals in their field, people who had done the work, with real world, relevant experience. They knew why what they were teaching me was important. One of my professors was the CEO of a law firm, another the CFO of a bank. They brought that experience into the classroom."
Cantrell and his wife live in Roseville. In his spare time, he enjoys spending time with friends, playing disc golf and cooking.