2023
ANNUAL DONOR
IMPACT REPORT
Because of you, we equip Christ-followers to navigate the world's complexities and excel in their field without compromising their faith. Thank you for positively impacting the student experience as our students shine a light in our culture and communities all for God's glory.
01. CAMPUS DEVELOPMENT & EXPANSION
A community in motion, the Jessup campus progresses forward. From our nursing program ribbon-cutting ceremony to the relocation of the campus store, Jessup keeps growing. We've even softened the landscape around campus with various beautification projects that create inviting community spaces.
New Campus Developments
Ribbon Cutting Celebrates New Nursing Simulation Labs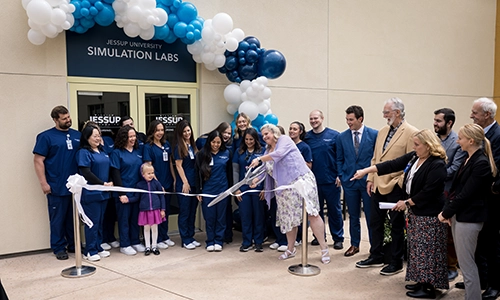 Many people think of May 5 as Cinco De Mayo; however, on the Jessup campus, it was also a day to celebrate the dedication of the University's new nursing simulation labs. Just one week before National Nurses Week, over 100 guests gathered to get a first-hand look at the new 6,000 square-foot simulation labs with state-of-the-art technology and video streaming for training and educating future nurses.
Campus Store Renovation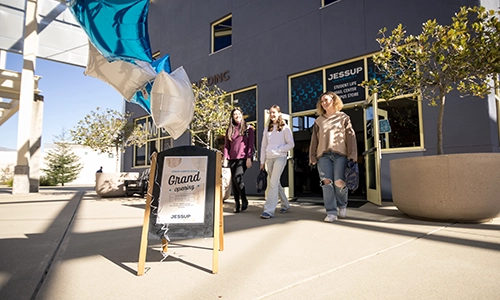 The Jessup campus store underwent a major transition this year. Formally located between the security office and student union, the campus store was transferred to our student life department and officially moved into the student life building in August 2022.
Campus Beautification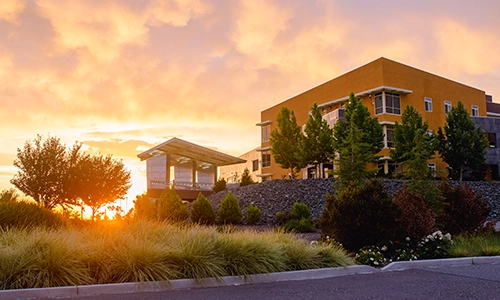 When it comes to enhancing the aesthetic appeal of Jessup's 125-acre campus, Landscape Director, Laurie Crosson has been hard at work. Strolling across campus, one can't help notice her expertise when it comes to incorporating greenery and creating visually pleasing spaces in areas once heavily steeped in concrete. By strategically planting trees, shrubs, lush greenery, vibrant plants and water features along walkways, wide-open spaces and small nooks and crannies, the Jessup campus now emits a sense of tranquility.
02. ACCESSIBLE CHRIST-CENTERED EXCELLENCE FOR ALL STUDENTS
Your giving brings Christ-centered higher education to a world in need. Your gifts provide an opportunity for students to grow in their faith,
earn their education and focus on their studies and calling.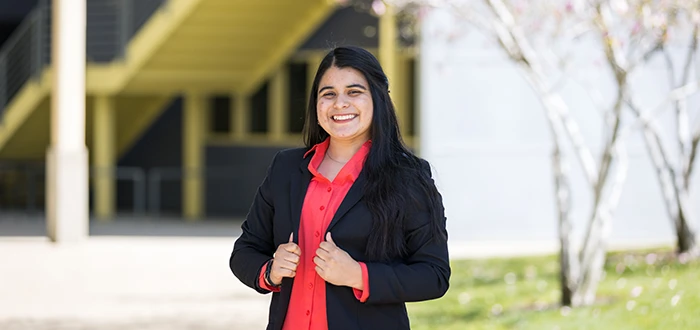 Student Accessibility
$14.5M provided in Jessup Fund scholarships and other donor-designated awards.
Jessup Fund scholarships fund 100% of our need-based scholarships for those with need.
59% of graduates to report less than $25,000 in student loan debt and 35% with ZERO debt.
98% of ALL Traditional students are eligible for aid .
On average, our traditional students received $21,500 in FREE aid.
Academic Excellence
26 undergraduate and 8 graduate programs offered (view our majors & programs).
88% of recent graduates report they are either employed or attending graduate school.
87% of all graduates said their education contributed to their growth in articulating the relevance of Jesus Christ, His teachings, and a biblical worldview.
78% of employed graduates say their degree lines up with their vocation.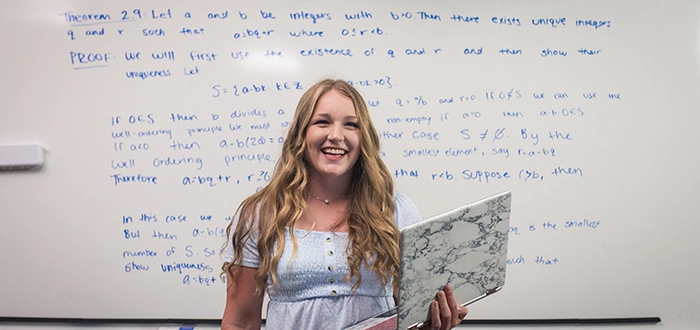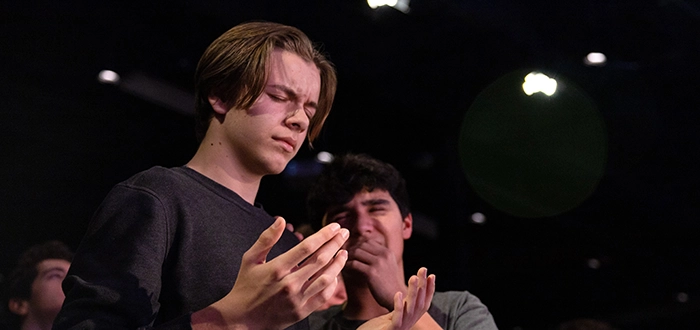 Spiritual Formation
1,119 students enrolled in School of Theology and Leadership courses
58% of students are serving in the local church
Over 400 students participated in Spiritual Formation Groups, led by Staff, Community members, Alumni, and Students
84% of graduates say they either attend church regularly, volunteer or are involved in ministry
$14.5M Donor & Institutional Scholarships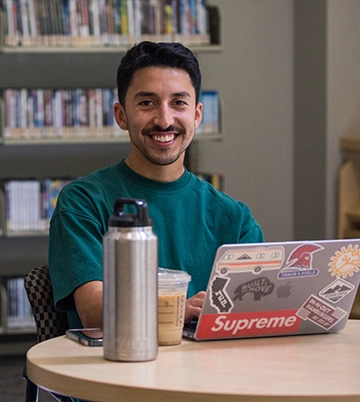 Jessup Fund Scholarships: $3.6M
(Need-Based Scholarships)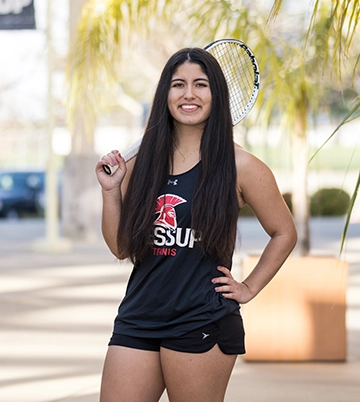 Academic & Athletic Scholarships: $9.3M
(Merit-Based Scholarships)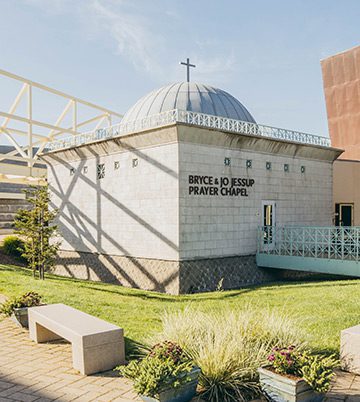 Church Partner & Ministry Scholarships: $613K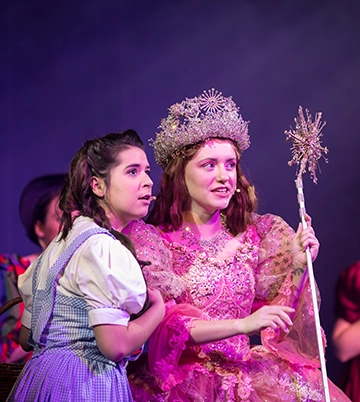 Visual & Performing Arts Scholarships: $636K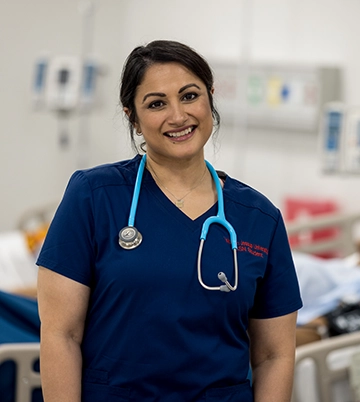 Donor Designated Scholarships: $289K
"I appreciate the opportunity to grow my faith in the classroom setting. I loved that my professors were encouraging and God-filled people!"
03. Church Relations: Building Partnerships that Resource the Church
Holding steadfast to our mission of partnering with the Church, Jessup's Church Relations department regularly meets with our 135 church partners. Our team assists in a variety of ways including connecting with elders and church board members to help with vision, planning and consulting on leadership problems. From providing preachers in the pulpit to assembling a traveling worship band aimed at reaching high school youth, Church Relations is hard at work. Led by Jim Jessup and Roenz Balangue, meeting prospective partners for lunch, sharing resources, attending youth groups, camps and conferences and working with local churches to equip students to glorify God remains on the forefront at Jessup.
Planting Seeds at Youth Worship Night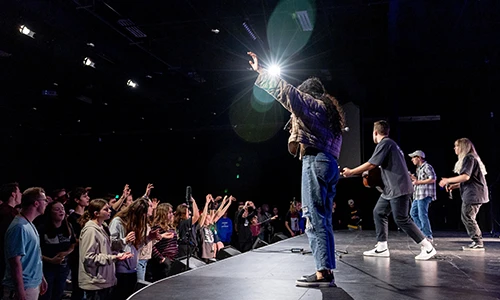 Last February, the Jessup campus hosted 300 high school students throughout the Sacramento region to experience the love of Jesus. The night proved to be one of the highest attended youth worship nights in the history of the quarterly event.
Church Relations: Fairview Church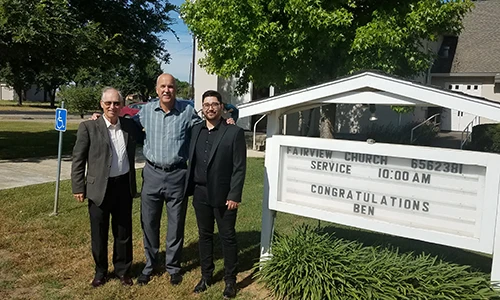 Jessup's Church Relations office works closely with the needs of its church partners. In 2009, elder Bill Jetton from Fairview Community Christian Church in Trowbridge, California shared their need for a pastor with Director of Church Relations, Jim Jessup. Jim gladly assisted the church leadership during that year by preaching and providing Jessup student and staff preachers to fill the gaps until a pastor was found.
The Class of 2023
425 newly minted graduates commissioned to articulate the relevance and authority of Christ through their vocational posts, to the glory of God.
230 TRADITIONAL GRADUATES
AVERAGE TRADITIONAL BACHELOR'S DEGREE AGE: 23
AVERAGE NON-TRADITIONAL BACHELOR'S DEGREE AGE: 26
AVERAGE MASTER'S DEGREE AGE: 34
30 LANGUAGES SPOKEN OTHER
THAN ENGLISH
23 BIRTH COUNTRIES REPRESENTED
17 HOME STATE OUTSIDE CALIFORNIA
93% IMMEDIATELY EMPLOYED
UPON GRADUATION
87% of all graduates say said their education contributed to their growth in articulating the relevance of Jesus Christ, His teachings, and a biblical
78% of employed graduates say their degree lines up with their vocation
"I appreciated how diverse everything at Jessup is. I also appreciated the growth I received in my walk with Christ. It exceeded my expectations, and I would not have gotten that experience anywhere else.
Positively Impacting the Student Experience
Supporters during our Give:24, online giving day, helped positively impact our students' experience in numerous ways including student scholarships, art studio renovation, Jessup Music's spring tour, pastoral support, athletics scholarships, and an improved Gelsinger Village recreation area. 
Thank you to approximately 491 donors who rallied together to raise nearly $133,476 on March 24.
"I really appreciated the professors that incorporated prayer and encouragement from the Bible into our classes."
04. JESSUP ATHLETICS
Your gifts support our student-athletes from the court to the soccer field, ballpark, and Warrior Arena. All the while Jessup athletes are making a difference beyond their field of play, in their communities, and throughout the Golden State.

325 STUDENT-ATHLETES

STUNT: BACK-TO-BACK NATIONAL CHAMPIONSHIPS

3 GSAC/NAIA CHAMPIONSHIPS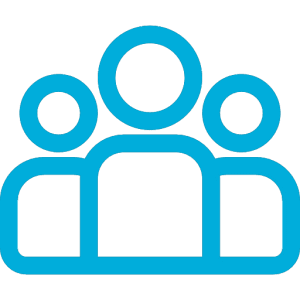 18 TEAMS

5 Track & Field athletes earned National Championship bids

13 COMMUNITY SERVICE PROJECTS

42 GSAC and NAIA Scholar-Athletes

AVERAGE STUDENT ATHLETE GPA: 3.14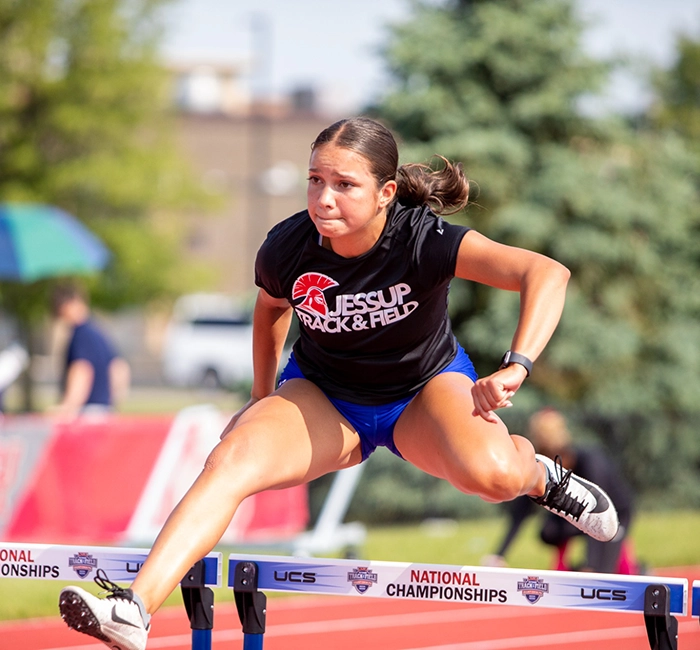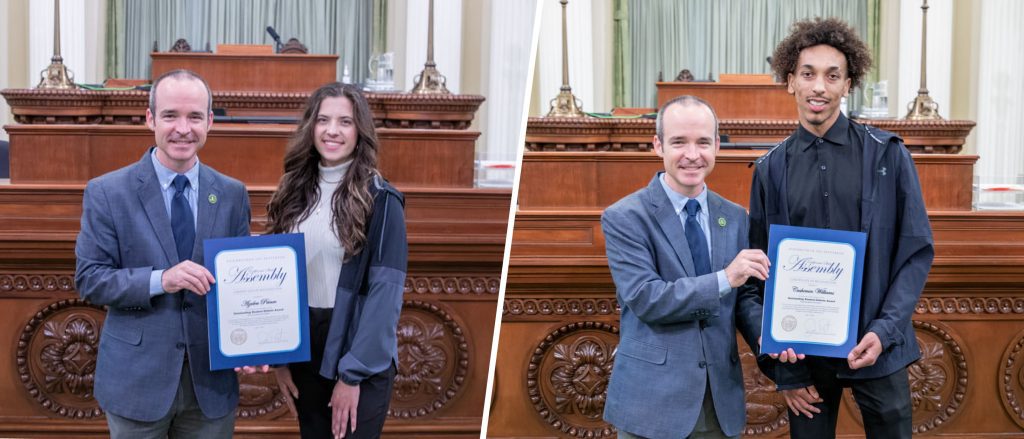 Exceptional Student-Athlete Award
Two student-athletes were recognized at the California State Capitol by Assemblyman Joe Patterson for their exemplary performance both on the field, in the classroom, and in their community.
Azalea Prince (Left Photo)
NAIA Scholar-Athlete
Four-time NAIA National Championship Qualifier (Two-time Outdoor Track, One-time Indoor Track, One-time Cross Country)
Three-time All-GSAC runner in cross country
President of the Jessup Student-Athlete Advisory Committee
Cash Williams (Right Photo)
Two-time NAIA All-American (First-Team in 2022, Second-Team in 2023)
2022 GSAC Player of the Year
2022 NAIA All-Tournament Team selection
Second all-time leading scorer in Jessup Men's Basketball history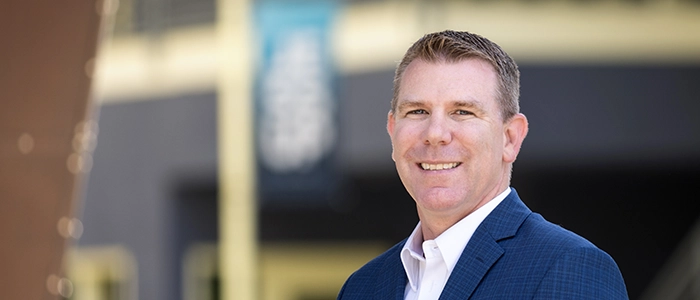 Jessup Athletics Plans Move to NCAA
For the first time in softball program history, the Warriors became champions of the Golden State Athletic Conference. Jessup softball ended their season with a program-record proclaiming 39 victories.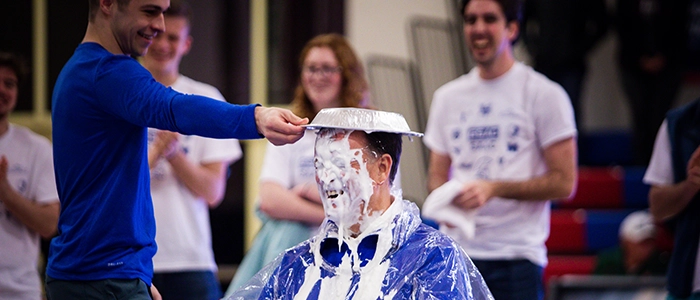 Jessup Athletics Supports Special Olympics of Northern California
The Student-Athlete Advisory Committee (SAAC) raised funds for the Special Olympics of Northern California (SONC) and invited SONC employees, athletes and their families to a home basketball game, to participate in halftime contests, as well as watch Jessup staff members get pies thrown in their face! It was a fun night, all for a tremendous cause.
05. JESSUP ARTS
Expressing creativity through the arts and immersive experiences, the School of Humanities and the Arts includes theatre, music, digital communication, art, and design.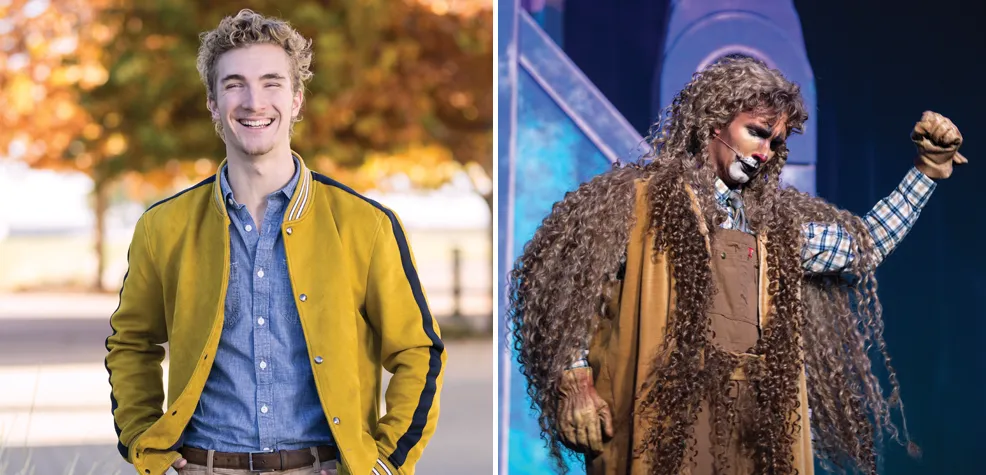 221 students enrolled in the School of Humanities and Arts
The recent Chapel Renovation made it possible to offer a new reserved ticketing system that has created a better experience for patrons

"We found that having a reserved seating system allowed for a more predictable, relaxed seating experience. Patrons were able to arrive when they wanted, and enjoy the pre-show experience at their own pace" – Jennifer Jackson
Estimated 8,000 attendees at this year's Theatre performances

Jessup Music is offering new specializations: Worship, Commercial Music, Music Education
New recording studio and Digital Communication, Arts and Design studio under construction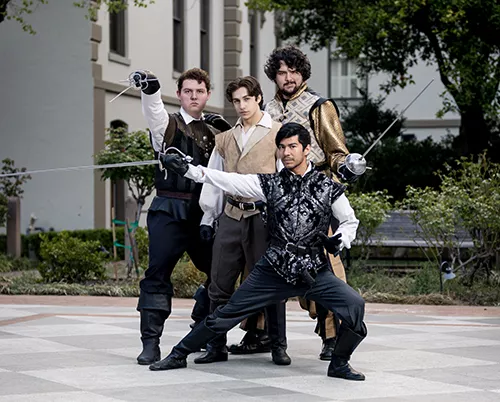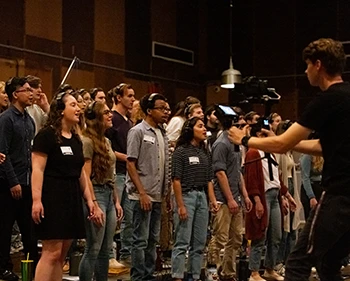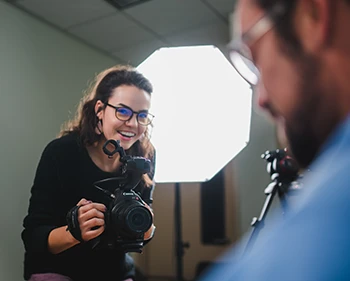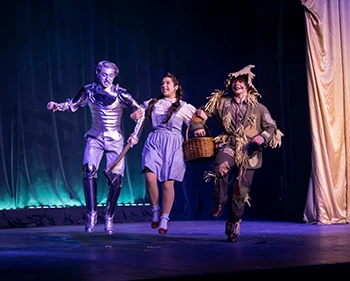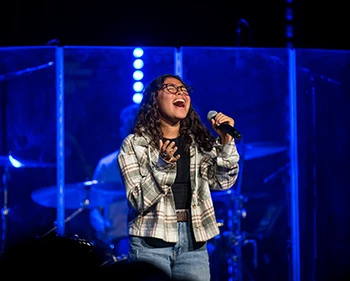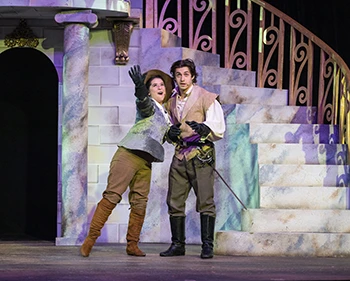 "I appreciated all of the friendships I made and the leadership opportunities I was given that led me to where I am today."
06. SCHOOL OF BUSINESS
Emphasizing Christian principles and professional ethics, Jessup is preparing highly competent servant leaders in business and society.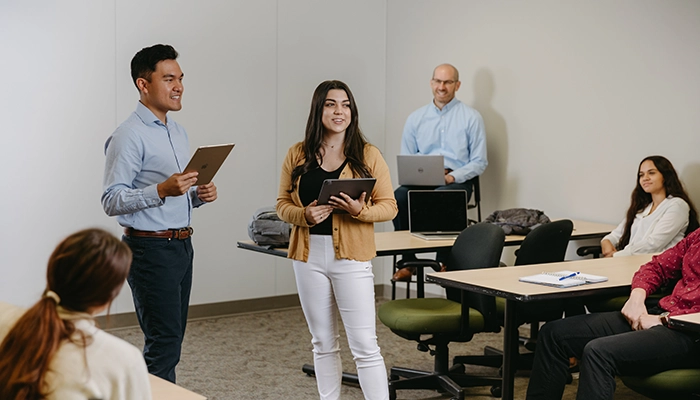 School of Business became an official member of the Accreditation Council for Business Schools and Programs (ACBSP) last July.
Jessup MBA students participate in global simulations, earning honors in the top 10% of the United States.
Dr. Ken Raskin appointed chair of Computer Science.
633 students in the School of Business.
2 Graduate Programs (MBA and MAcc) offered on-ground and online/remote.
9 undergraduate concentrations (in business and computer science).
1 new undergraduate degree, Bachelor of Accountancy (BAcc).
100% of traditional undergraduate students completed an industry relevant internship.
Isaac Andino,
MBA Graduate
"Having the opportunity to pray in class with classmates and instructors is unique. Outside of church, you typically don't get that opportunity."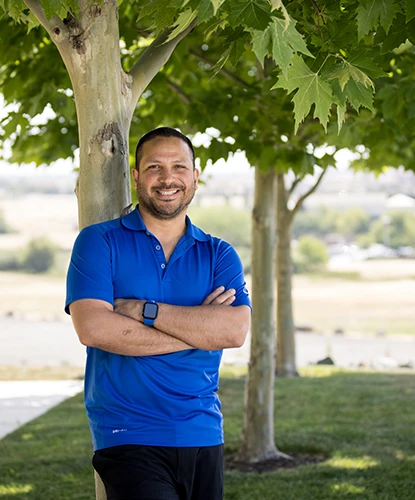 07. SCHOOL OF EDUCATION
Your generosity helps develop and improve our students' skills as leaders and educators when they reach, teach and learn.
167 School of Education students
100% employment rate
Awarded a $250,000 Planning Grant from the California Commission on Teacher Credentialing
1,000+ active credentialed teachers
57 MAT degrees awarded this year
Approved doctoral program with plans to launch fall 2025
"A Jessup credential or degree provides our graduates with the essential knowledge, skills, and dispositions which lead educators to success in today's challenging educational environment." – Nathan Herzog, Dean, School of Education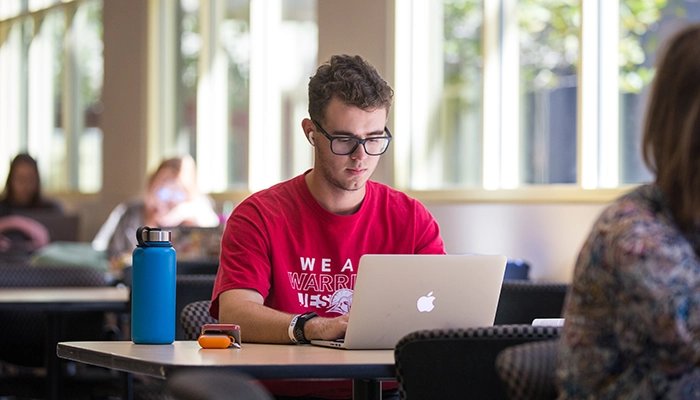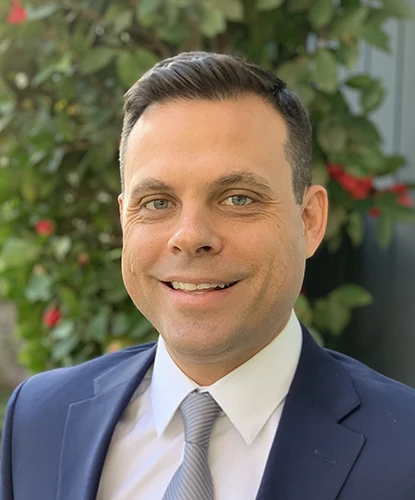 Vasa Lokteff, MAT Graduate
"In class, we were able to grapple with topics that usually are removed from a non-faith based worldview. It was helpful because a lot of the conversations we had would not have been able to take place in a secular setting."
"Jessup is so special and unique in its way of making you feel valued and loved by everyone from staff to students."
08. SCHOOL OF NATURAL & APPLIED SCIENCES
As we emerge from a global pandemic, the need to support the next generation is imminent. From research to transportation to healthcare or the environment, Jessup is preparing leaders who reflect the light of Christ throughout their chosen field.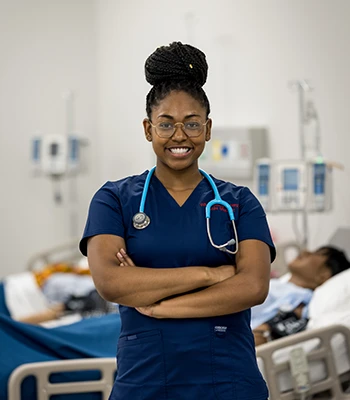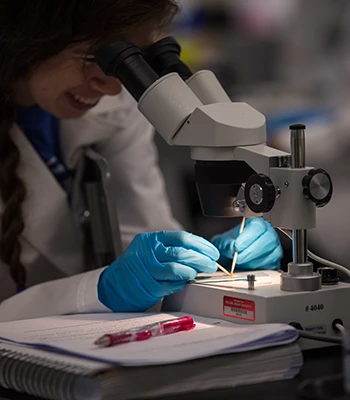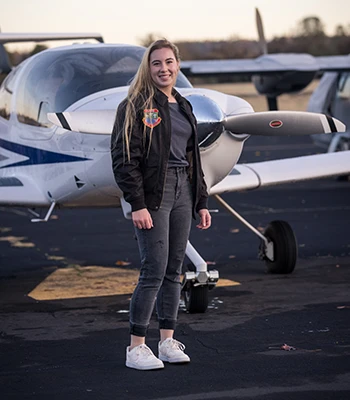 277 Natural and Applied Sciences students
29 Nursing students completed their first semester of coursework.
Received a $6M land gift for the acquisition of the Clover Valley Preserve
Aviation received a $300,000 grant to attract new pilots – learn more below!
FAA Grant Fuels Jessup University's New Aviation Academy
Jessup University is launching Jessup Aviation Academy after receiving a $303,808 award through the Aircraft Pilots Workforce Development Grant Program. This is exciting news for future aviators or those who have dreamed of soaring through California's open, blue skies!
Check out this Aviation student's capstone video!
09. SCHOOL OF THEOLOGY & LEADERSHIP
Your generosity helps educate Christian leaders who oversee churches, businesses and communities that produce change and build lives for His glory.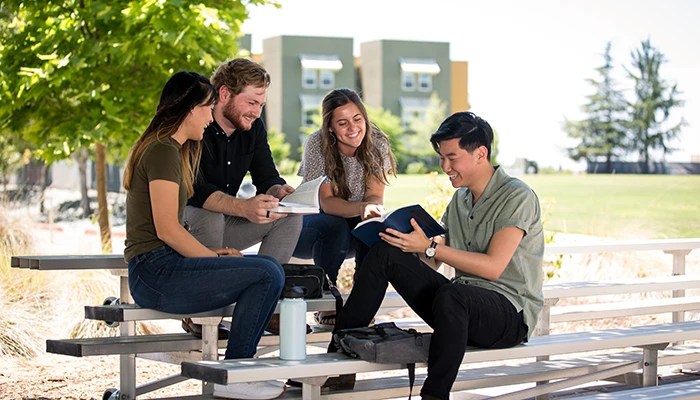 Hosted inaugural LEAD Gathering for pastors in fall 2022, with Dr. Tod Bolsinger as featured speaker.
Jessup's fully online MA in Leadership experiences continued growth.
A grant from the Kern Foundation allowed SOTL to conduct "Lunch and Learns" with 35 pastors during spring 2023 to better understand the needs of leaders post-COVID.
Casa Latina, Jessup's Center for Hispanic-Latino Ministry, continues to reach Latino leaders and provide strategic ministry training for a second year.
SOTL is designing a Microcredential Institute as part of the University's future.
SOTL faculty have collaborated to write two books that were published in June 2023: A Thoughtful Gospel and Choosing Hospitality Over Hostility.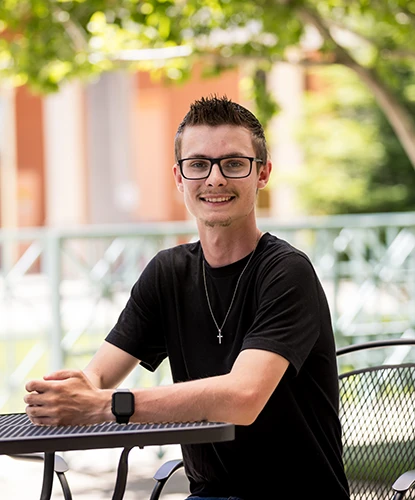 Aiden Humphreys, Kern Scholar student
A Christian leadership major, Humphreys is enrolled in Jessup's Kern Scholar program that allows him to earn both his bachelor's and master's degree in five years. This accelerated program provides students with mentoring, training, and guidance necessary to become effective and skilled leaders for contemporary ministry.
"Being a leadership major opened my eyes to many things I used to be blind to, so I am grateful for that. I also appreciate that I have been able to better define what my relationship with Jesus looks like and not compare it to other people. I got to know more of myself and how God wants to use me in the future."
Did You Know?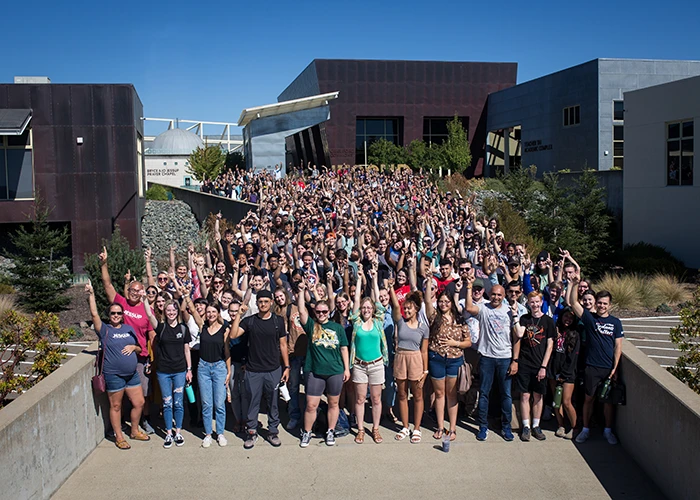 Jessup Magazine is online at jessupmagazine.com.
Advancement Office accounts for 3% of the university budget but accounts for 30% of its revenue.
Over 70 students volunteered to serve our surrounding community on serve day.
The Jessup campus remains an active place during the summer months hosting sports camps, events and classes for many students who attend year-round programs.
Jessup provides students access to therapy dogs during finals week.
Over 80 employers participate in our campus Career and Internship Fair.
Give:24 supporters were invited to attend chapel, lunch, and a campus-wide tour.
Students can rent outdoor adventure equipment from Student Life.
Sophia Lubey | Alumni Story
"The experience just gripped my heart," she said. "It made me realize there is so much work to be done and when you have a heart to say yes, you can make a tremendous impact."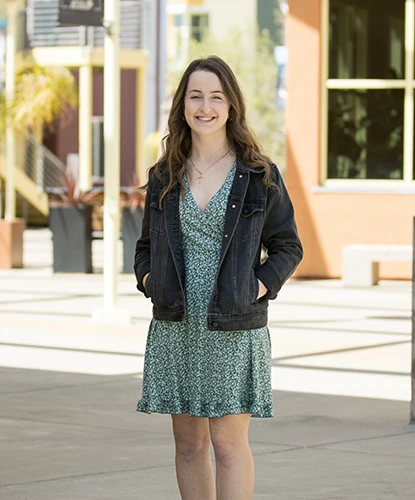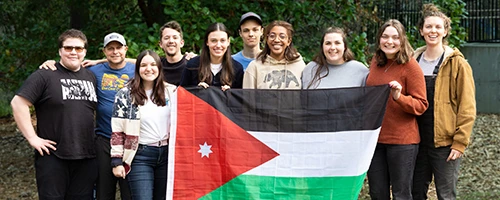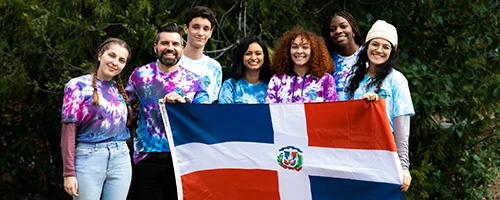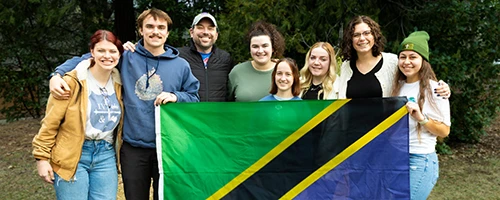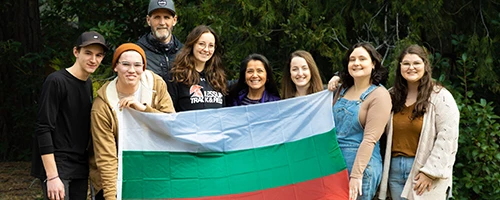 Around the World Now:
Jessup is pleased to send seven staff and faculty and approximately 35 students on mission trips during their summer break. Your giving allows students to share the Good News to the ends of the earth.
2023 Short-Term Mission Trips
Middle East (June 5- June 19)
East Africa (June 17- July 1)
Central Europe (June 23 – July 7)
Caribbean (June 26- July 8)
Southeast Asia (June 30- July 15)
Explore Ways to Give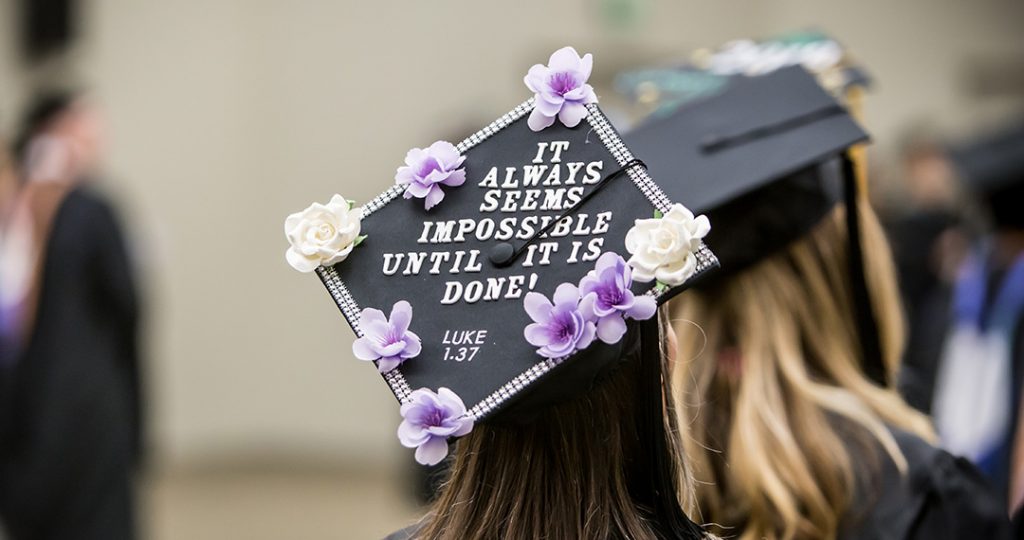 Annual Scholarships
Annual Scholarships
Gift (grant) made in memorial (or title) to support general student educational expenses; can be awarded on the basis of academic, need or other defined requests. Named scholarships provide additional educational opportunities to students who demonstrate merit and/or need based upon the donors defined requirements in pursuit of a Christ-centered higher education.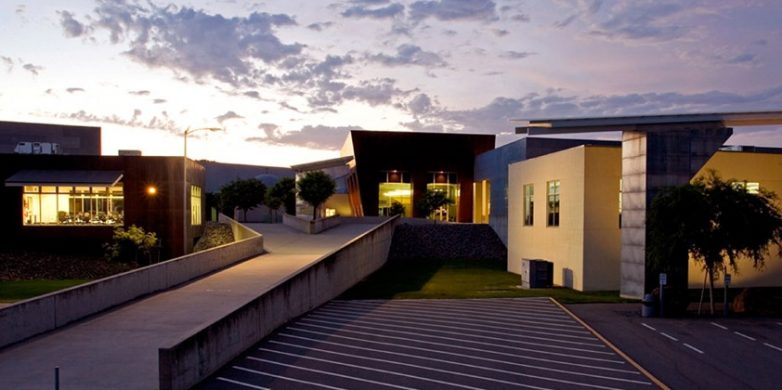 In-Kind Gifts
In-Kind Gifts
If you have excess resources that can be donated; WJU may have use for your goods and services. In-Kind Gifts may include: office equipment, furniture, computers and the like. Here are some advantages to sharing your In-Kind Gifts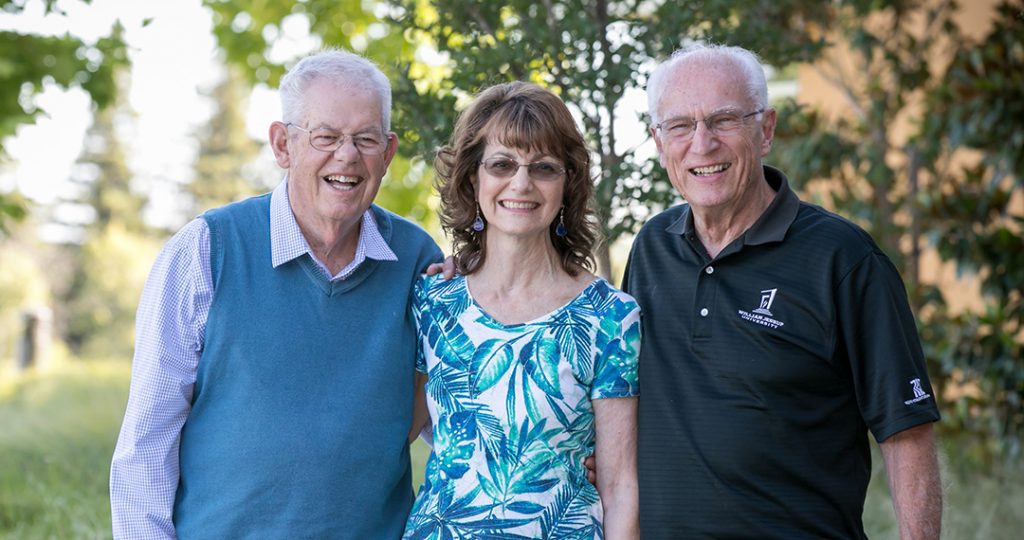 IRA Charitable Rollover
IRA Charitable Rollover
For details on how to make a gift using your RMD, please contact

David Pineschi Senior Director of University Advancement

dpineschi@jessup.edu
(916) 577-1809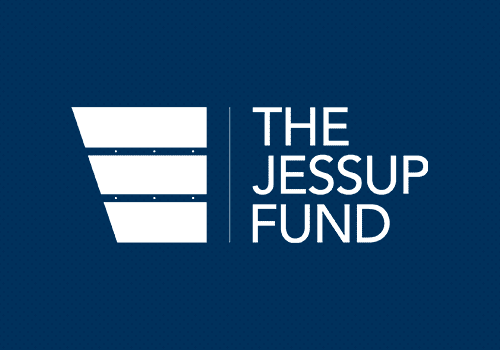 Jessup Fund
Jessup Fund
Accessible Christ-centered Excellence in Higher Education We believe today's student should have access to an exceptional academic experience that enriches the spirit of tomorrow's leader. The Jessup Fund enables student accessibility, academic excellence in the classroom and a vibrant campus life that promotes Christ-likeness in character and relationship. In partnership with the Church, Jessup is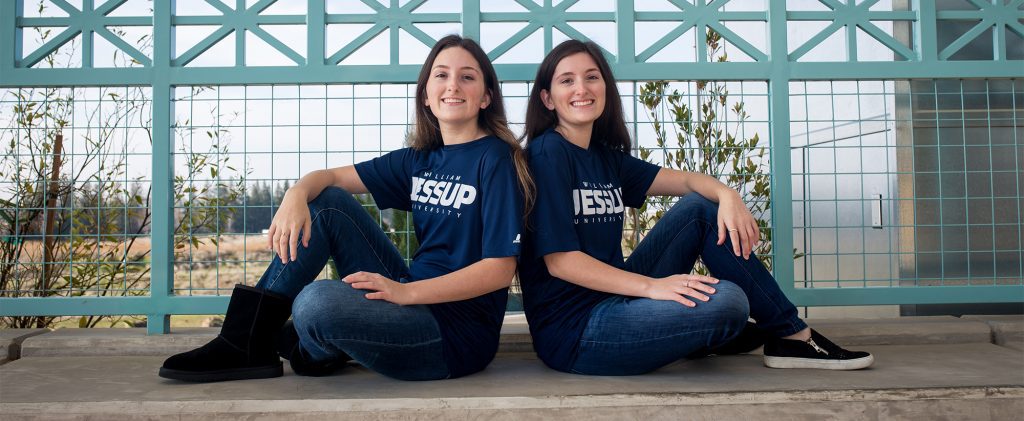 Matching Gifts
Matching Gifts
Most companies require the employee to complete a Matching Gift Form (available from your HR department). A few companies allow employees to phone in a matching gift request or submit it online. If your company requires a form, complete your portion and send it to WJU and we'll do the rest on your behalf. For more information, please call (916) 577-1800.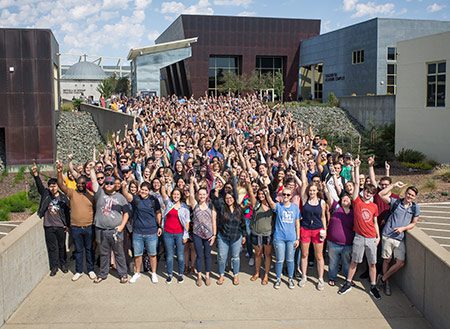 Monthly Giving
Monthly Giving
Recurring gifts are an important part of the transformational work being done through William Jessup University. Consider becoming a regular supporter of the Jessup mission.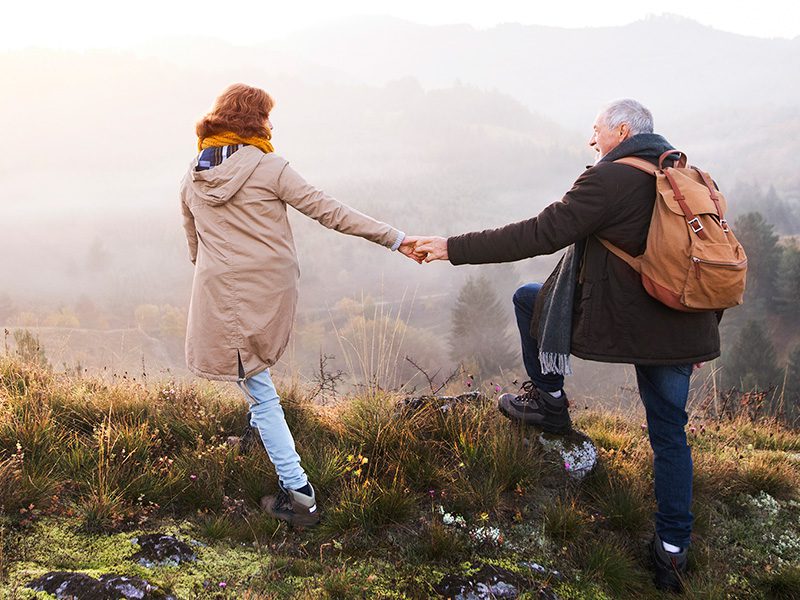 Planned Giving
Planned Giving
Your act of generosity, endless possibilities – Through planned giving, you can ensure God's best future for Jessup University while securing personal financial benefits.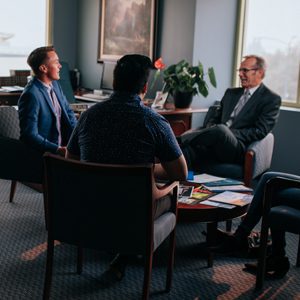 Stock Gifts
Stock Gifts
For more information on how to make a gift of stock, please contact
David Pineschi
Senior Director of University Advancement
dpineschi@jessup.edu
(916) 577-1809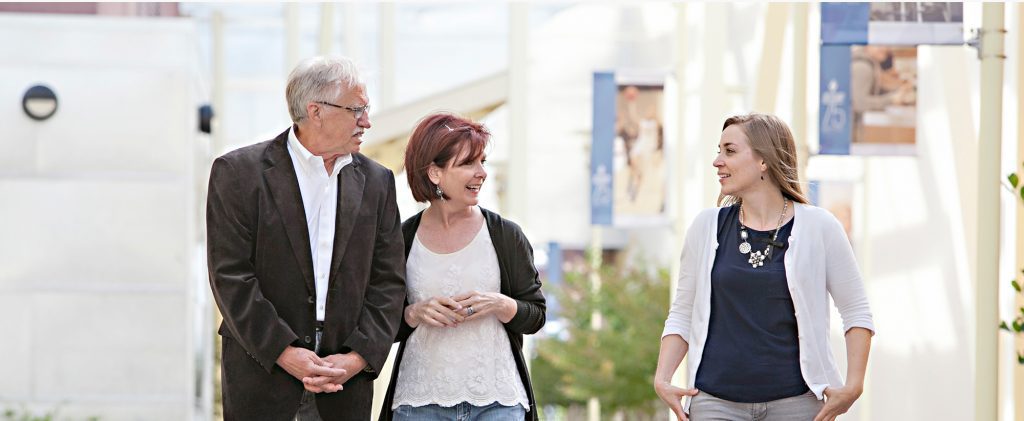 University Endowment
University Endowment
Endowed Scholarship funds may be named for or after the donor or in memorial of a friend or relative of your choice. A gift to an endowment fund is significant and perpetual for the carefully selected men and women of WJU. An endowed scholarship may be established through a generous gift of $25,000 or more.