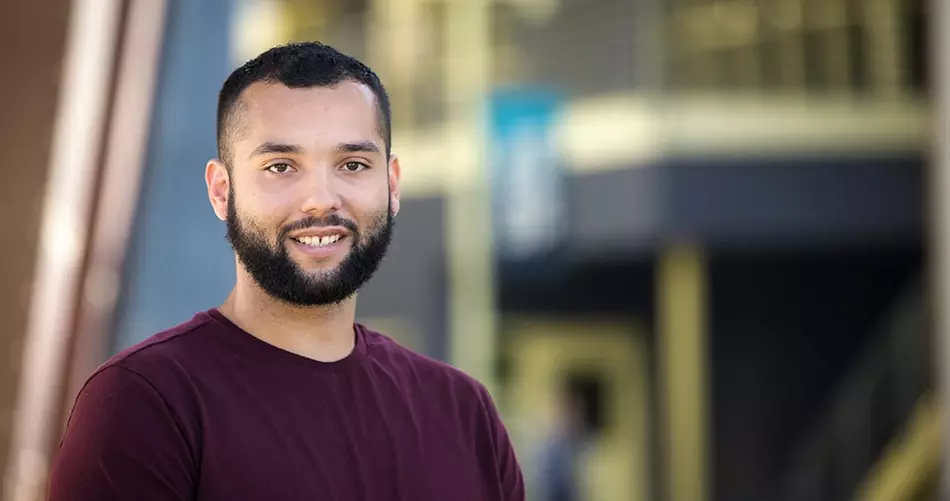 Caring for Student Veterans with Bobby Bryant
Jessup is stepping it up when it comes to supporting student veterans. For 2022-23, the University has a population of approximately 70 veterans—traditional undergraduate, graduate, online, and certificate students. Similarly to our Adult Degree Completion programs, many of these students are older than the traditional college age. They may also carry difficult, even traumatic, stories and memories with them.
Robert ("Bobby") Bryant, a 2020 Criminal Justice alum, joined Jessup as the new Veterans Services Specialist in Summer 2022. His heart is to come alongside this unique group of students and support their academic, emotional, and spiritual needs. Being an Army veteran, he understands first-hand the challenge of transitioning from active duty back into civilian life.
Expanding our care of student veterans is an important initiative at Jessup that benefits all who are involved. Military veterans are deeply valued, just like all students in our academic community. Because they have unique life experiences that set them apart, they also face unique challenges and opportunities for care.
One of the primary ways Bobby plans to improve VA support is through building relationships. At Jessup, we believe that Christ-centered community is God's antidote for loneliness and despair. Therefore, relationships are key to a student veteran's holistic success at Jessup. Bobby hopes to provide environments where students experience an increased sense of purpose and belonging. Having safe, comfortable spaces to study, connect with invested staff members, and find camaraderie with other student veterans may be what saves someone's life in the end.
"My favorite thing about Jessup is being surrounded by Christ-centered people who understand the plans I have for the veteran community," said Bobby. This fall, he's partnering with Des Nelson, one of Jessup's University Advancement Officers and a military chaplain, to offer some new resources.
On Monday mornings, Des hosts a spiritual formation group specifically for veterans, where students have the opportunity to build friendships and hear from guest speakers with military backgrounds. Both Bobby and Des are excited to develop a resource center and continue improving the Veteran's Lounge, a private space located in the Student Union equipped with furniture and lockers, as well as a coffee maker, printer, and a mini fridge for fueling up in between classes.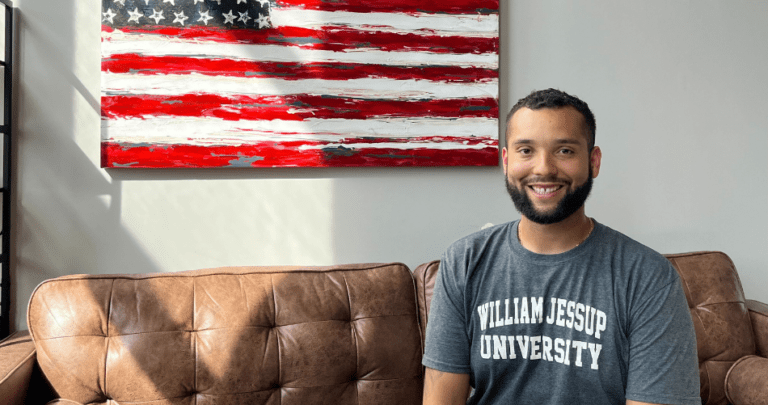 When he's not working, Bobby enjoys outdoor adventures like backpacking with his dog Noble or driving his Jeep in the Sierra Nevada mountain range. He's also one of Jessup's lifelong learners, currently earning his graduate degree through the online MBA program.
Our updated VA webpage is almost done, so in the meantime, please email Bobby at veterans@jessup.edu with any questions related to the student veteran experience at Jessup or schedule an appointment with him here. You can also explore VA educational benefits.