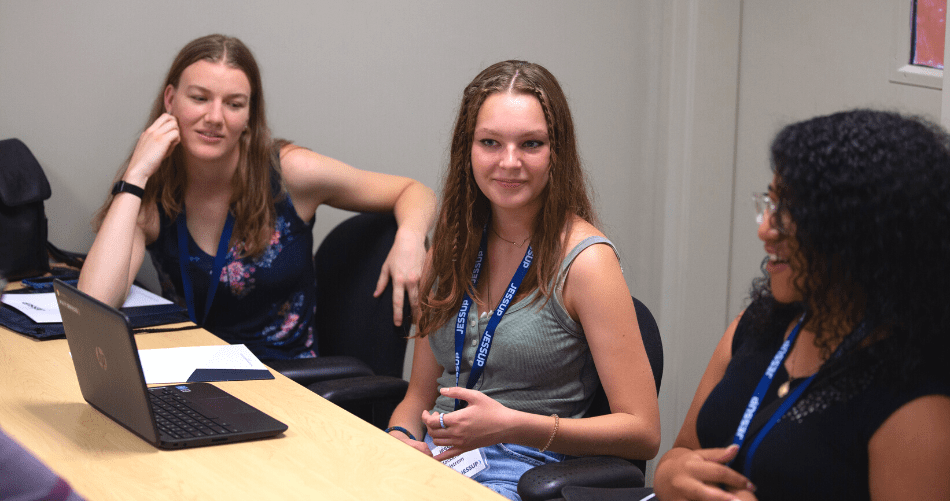 College Fast Track Program for High School Students
Jessup University just launched its first College Fast Track program, in anticipation of Fall 2022. College Fast Track is a helpful launch pad for public, private, and homeschool students. It allows them to simultaneously complete high school and college requirements by providing concurrent enrollment in our college courses. Conveniently for these students and their families, we offer courses at a significantly discounted rate.
Program Overview
The College Fast Track program provides Dual Credit and Dual Enrollment classes to high school students who want to earn college credit from a regionally accredited university. Jessup offers courses both online and in-person at our Rocklin campus in Northern California. And the even better news? They're discounted up to 93%.
Through this method, students earn their degree-applicable college credits along with an associate's degree. They'll enjoy connecting with Jessup faculty and students, choosing from a variety of lower-division courses, engaging in Christ-centered curriculum, and advancing academically while saving valuable money and time. Additionally, when students complete 30 or more units through Jessup Dual Credit and/or Dual Enrollment while in high school, and receive a 3.0 cumulative GPA, they are eligible for discounted tuition or a special scholarship toward one of Jessup's undergraduate degrees.
Rigorous Yet Personal
"This is a great opportunity for high school students to expedite their pathway from learning to earning through a nationally-ranked Christian university," said Tina Petersen. Tina works as Jessup's Registrar and Academic Partnership Coordinator. "Equipping students to be transformational leaders can start at any time. We are excited to extend our rigorous yet personal educational approach to the high school population."
Jessup offers a broad offering of academic programs in STEM, social and behavioral science, arts, and humanities. This new College Fast Track program will accelerate high school students' education and create an opportunity for them to be exceptionally employable when they graduate.
For more information, please visit jessup.edu/fasttrack. You can also explore Jessup's many majors and programs here.