College Credit for High School Students
Program Overview
Jessup University offers high school students the opportunity to receive college credit through an innovative Dual Credit program. This program provides earned college credits for approved courses while on high school campuses. The University approved curriculum is taught by high school instructors. Students enrolled in dual credit receive both high school and college credit for the course. Many colleges and universities accept dual credit based on achieving an academic grade of C or better.
Dual Credit courses are taught at the collegiate level, while preparing students for the transition between high school and college. Successful course completion reduces the time and costs needed to earn a college degree after high school. We encourage you to participate in this opportunity and explore Jessup's programs.
As a participant in the dual credit program during your Junior or Senior year of high school, the earned course credits will transfer to Jessup upon admission acceptance. In addition, you will be eligible for a one-year $2,000 Dual Credit Scholarship (subject to all Jessup Financial Aid policies) when you matriculate into a traditional degree program at Jessup. Students must complete the entire Admissions and Financial Aid process in order to qualify. This scholarship is unavailable to members of our athletic programs, in lieu of other potential sources of funding.
Important Dates
November 1
Due date to apply
November 1
Drop deadline (100% refund)
January 1
Withdrawal deadline (No refund/"W")
Dual Credit Benefits
For Students & Parents
Low Cost: Students are able to take classes at $70/unit
Doubles the value of high school courses being taken by students
Apply credit to Jessup program which aligns with the market
Creates opportunity to be exceptionally employable upon graduating
For Administrators & Teachers
Offer dual credit courses and college credit to students on your campus
No school fee
No restriction for amount of courses offered
An opportunity to gain college credit in high school at an affordable rate
Credits are transferable to Jessup programs as well as many other universities in the nation
Preparation for the next step in their lives while enjoying high school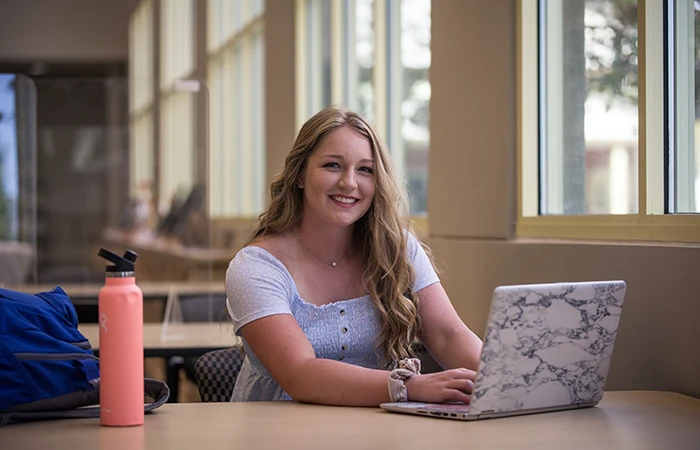 More Information
For Students & Parents
Current Dual Credit Partners
Transferring Credits

As a four-year liberal arts university accredited by the WASC Senior College and University Commission (WSCUC) and a member of the Association of Biblical Higher Education (ABHE), Jessup University dual credits transfer to most colleges and universities across the nation.

Because every institution varies on how they accept or do not accept dual credits, it is the responsibility of the student to contact universities prior to registering for Jessup University Dual Credit courses so they gain an understanding of how credits may or may not transfer.

Make sure to contact your schools of interest prior to registering for dual credit courses so you understand how your credits will transfer.
Student Withdrawal Process

Withdrawing by November 1st allows for a 100% refund. Withdrawing between November 2nd and January 1st results in no refund and a grade of W.
For Administrators & Teachers
Getting Started

Jessup University Dual Credit enables high schools to offer dual credit courses on their campus, utilizing their college-level curriculum, and their highly credentialed faculty. There is no school fee to apply for dual credit courses and no restrictions to how many courses a school may choose to offer.

The student registration process is completed online and takes less than 10 minutes. Students have the option of gaining access to Jessup's student library resources which are extensive.

Individual high schools determine which students are eligible for dual credit courses. Jessup's Dual Credit courses are offered to junior and senior-level courses that are more rigorous than normal curriculum.

Jessup will provide transcripts upon student's request by submitting an online order. Please wait until all grades have been posted before submitting the request.
Teacher & Admin Resources
Submitting Grades

The high school is responsible for submitting final grades at the conclusion of the course. Jessup will contact each school with information regarding grade submittal.
Current Dual Credit Partners
Learn More About the
Dual Credit Program
You may have questions about Jessup and the dual credit process, connect with our team and we will be glad to assist you through the process.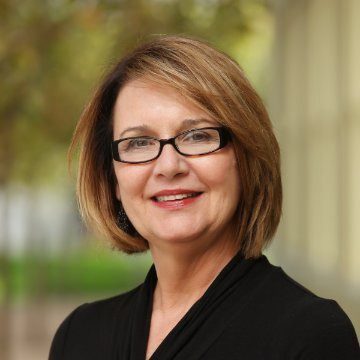 Eva Hall
Director of Academic Projects and Policy | Director of Dual Credit Program
ehall@jessup.edu
(916) 577-2215
Eva brings 18+ years of experience in higher education and is currently involved with program and faculty development at Jessup. Her passion to cultivate faculty engagement and her commitment to Jessup's vision and mission is evident in her contributions to higher education for His Glory. Eva received her master's degree in human resource service management from Golden Gate University (2017) and holds a bachelor's degree in psychology from Salem State University in Salem, Massachusetts (2003).