What is Advent?
Jim Jessup, Director of Church Relations
November 17, 2023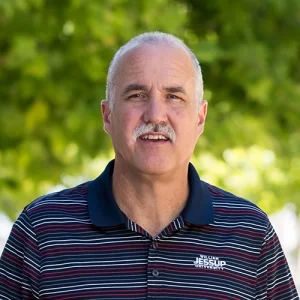 Have you ever waited at the airport for someone to arrive; someone you haven't seen in a long time? Or have you ever prepared your house to welcome a guest or family member that you were excited to see? Do you remember the anticipation and expectant feelings that flooded your heart and mind as you waited for their arrival?
These feelings return to us each Christmas season as we reflect on the birth of Jesus and we anticipate His return someday. Advent is the season of "hopeful anticipation" of Jesus Christ…His first and His second coming to Earth.
Hundreds of years before Christ was born, the prophet Isaiah declared, "Therefore the Lord Himself will give you a sign; the virgin will conceive and give birth to a son, and will call Him Immanuel" (Isaiah 7:14).
The Jews waited, and waited for the fulfillment of the prophecy of the Messiah. And when Jesus arrived, His birth changed the course of history when He took on flesh and dwelt among us: For He was Immanuel which means, "God with us."
As we remember the birth of Christ, we also anticipate the return of Christ. We celebrate the Advent season by remembering what Jesus brought into our lives…hope, peace, joy and love. These are the four themes that the Church traditionally celebrates in the weeks leading up to Christmas. So we, the Advancement team of Jessup University, desire to bring these devotional thoughts on these themes from our hearts to yours. We pray you will be encouraged as you reflect on the hope, peace, joy and love YOU have experienced because of our Lord and Savior Jesus Christ.
May God bless you and yours in this season of "hopeful anticipation."
Merry CHRISTmas!