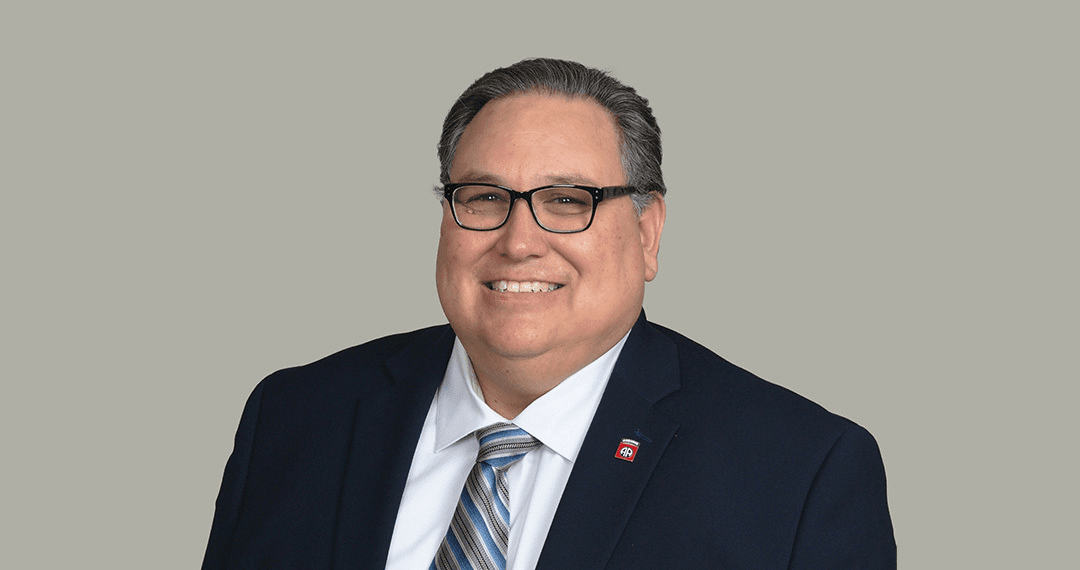 Beyond the Numbers with Business Professor, Dr. Salazar
Dr. Manuel Salazar is the Associate Dean of Jessup University's School of Business and has taught at Jessup for more than a decade. He teaches courses in accounting, finance, and professional ethics, directs the Master of Accountancy program, and coordinates the online business programs. Professor Salazar also serves on the Professional Conduct State Committee for the California Society of Certified Public Accountants.
Welcome! Tell us how you got started in the business world.
When I was 18 years old, I jumped out of airplanes for a living during the Reagan years (82nd Airborne Division). As a young sergeant and jumpmaster instructor, I began thinking about what I was going to do when I finished my military service. After a season of prayer, helpful discussions with my wife, and exploring my God-given interests, at the age of 22, I began taking real estate classes. And just before I left the military, I earned my real estate license and began undergraduate business school using my G.I. Bill. I sold real estate to support my family while in college and found I enjoyed the finance and accounting side of business most. That led me to the banking field, earning an MBA, and becoming a senior financial and accounting executive in the banking industry. It was around that time that I started teaching accounting classes in the evenings at our local college. Equipping, teaching, and mentoring the next generation soon became my life's passion and calling.
What did you dream of doing as a kid?
I grew up in the Bay Area and loved baseball (Go Giants!). At the age of eight, I started playing organized baseball and dreamed of playing in the "big leagues" but didn't quite make it that far, though I still love the game today. In fact, being at the ballpark when the Giants played their only perfect game (2012) in their long storied history (since 1883) was a dream come true. I've learned to combine my love for baseball with my passion for teaching business/accounting. For example, I know the Director of Accounting for the Giants and have him guest speak in my advanced level accounting classes about accounting for professional sports teams, sharing career opportunities in the sports field, and—of course—showing students his three World Series championship rings!
My dream today is helping students develop their God-given gifts in finance and accounting to be salt and light. After all, every organization needs a great "numbers" person who is also ethical and transformational.
What's one of your favorite things about Jessup?
Over the years, I have had the opportunity to teach at several institutions, but none like Jessup. The students, faculty, staff, and leadership make the difference. I love the incredible rapport we have with students and how we have the opportunity to invest in their lives even outside of the classroom. I also enjoy it when former students stay connected well after graduation and share family and vocational milestones. I've even been asked to officiate weddings by former students. We really are like a family at Jessup.
How will the Certificate in Accountancy program benefit people?
We are so excited about our new online Certificate in Accountancy launching this fall. This certificate is ideal for those with little or no accounting knowledge or experience, but also for those desiring to make this their profession. The four classes cover the four major aspects of accounting: bookkeeping/financial reporting, tax planning/preparation, internal controls/auditing, and managerial accounting. Furthermore, this certificate can be transferred into our bachelor's program in accounting and meets the educational prerequisites to enter our Master of Accountancy program. So, whether you're a small business owner, business manager with a non-accounting background, or a college student who aspires to become a CPA, this certificate can be the open door that leads to countless future opportunities in the wonderful world of accounting.
Who is someone you admire?
I had a tremendous mentor and role model my senior year of college. The late Dr. Joseph Sandlin was my Money and Banking professor and a former CPA and bank president. He helped get my first interview in the banking industry and mentored me throughout my banking career. I not only became a banker and CPA because of him, but later became a professor investing in the lives of others as he did in me. This is why I'm so passionate about helping our students find promising accounting internships, which often open doors for a brighter future.
Where do you see the positive impact of Jessup's School of Business in the community?
Our purpose in the School of Business is simple: to "develop transformational stewards to impact business and society." It's always an encouragement when I learn of former students who become CPA's and servant leaders in the business field. But another great joy is seeing them have a positive impact in their homes, churches, and communities.
How do you enjoy spending your free days?
My wife Lisa and I love outdoor activities and nature. While I taught on the Rocklin campus for nearly six years and loved exploring the Sierras, since 2016 my wife and I have lived in South Carolina, where I've continued to serve at Jessup as a fully remote professor and administrator. So now when we visit the woods, it's a trip up to the beautiful Smoky Mountains. We live in a small coastal town with over 300 species of birds, so I've become an avid bird watcher and amateur photographer.
Click here to learn more about Jessup's School of Business. You can also visit this page to apply to our Certificate in Accountancy program.