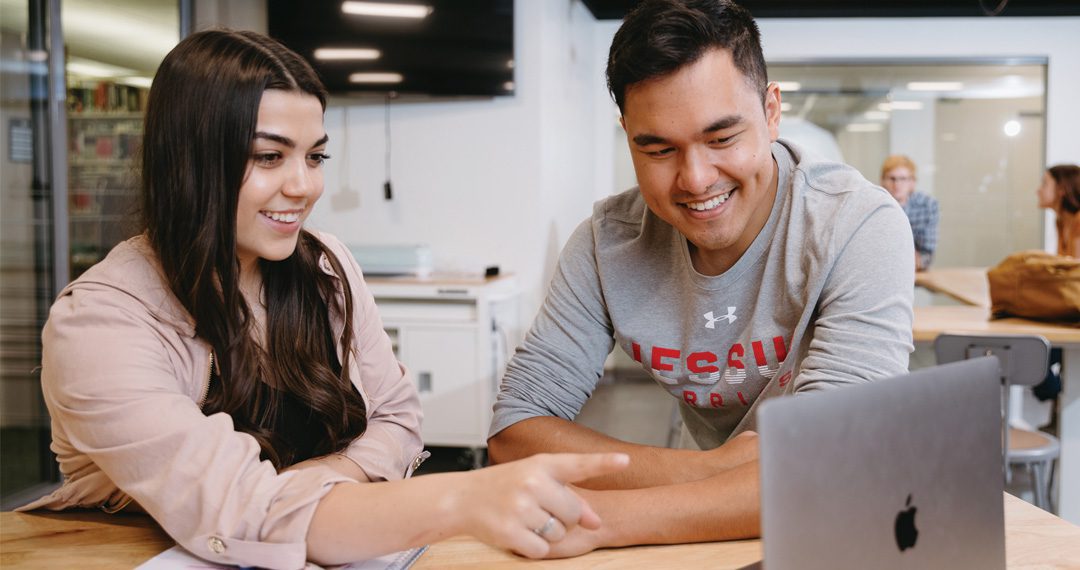 Jessup Partners with Rize Education to Expand Degree Concentrations
Jessup is partnering with Rize Education to provide innovative new pathways to employment for students. Through this partnership, our University will expand its Undergraduate, Graduate, and Certificate program offerings by adding degree concentrations in a variety of job-ready areas of specialization.
New Areas of Study
In Fall 2022, Jessup will offer five new degree concentration options in Cybersecurity, Data Analytics, Digital Marketing, Public Relations, and Supply Chain Management. These options will enhance the degree programs already offered at Jessup, opening more doors and attracting newer groups of students, both on-campus and online.
Students will gain career-focused, real world experience while receiving the best of online education—classes that enable them to learn directly from leading experts and simulate modern work environments with cutting-edge skills. By offering more in-demand areas of specialization, Jessup's partnership with Rize will help students develop the critical skills needed to prepare them for successful careers.
"We're excited to partner with innovative and student-centric institutions like Jessup," said Dylan Fogarty, Director of Academic Partnerships at Rize. "Our goal for this partnership is to preserve the liberal arts while equipping students with a highly relevant and marketable set of skills that lead them to great jobs. These new programs allow students to study the fastest-growing and most in-demand fields in today's economy, proving Jessup's commitment to its students and community."
Why Are These Concentrations Online?
Not only does online learning enhance career preparation, but it also:
• Enables collaboration with corporations, whose leaders help design the course projects and give impactful guest lectures;
• Resembles the remote working environment that most students will spend at least some of their time in, post-graduation;
• Allows institutions to access a far wider range of industry and academic experts to teach classes than are available near a local campus.
Jessup's Mission
Our heart is to equip students to become whole and flourishing individuals by exposing them to a broad cross-section of knowledge in science, social science, and the humanities. Now that Jessup is partnering with Rize Education to expand its online offerings, we hope to reach more students with education that is career-ready, community-focused, and Christ-centered so these students can become transformational leaders in their local and global communities
Learn more about our exciting new concentrations:
• Cybersecurity | BS Computer Science
• Data Analytics | BS Computer Science
• Public Relations | BS Business, BS Digital Communication & Design
• Digital Marketing | BS Business
• Supply Chain Management | BS Business