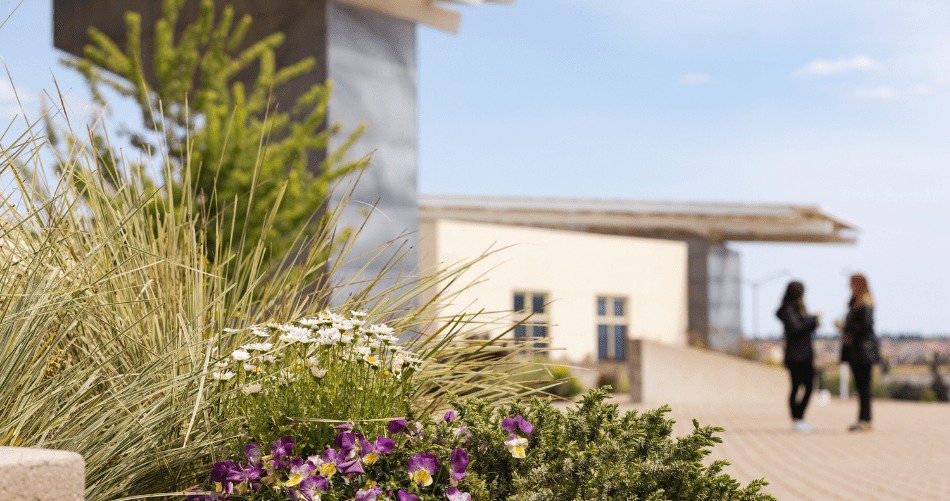 6 Reasons to Attend College in the Information Age
It's no secret that you don't have to attend college to build a career. Today, in the Information Age, learning new skills is only a click away. Trade schools, apprenticeships, certifications, and other self-paced online resources are all educational paths to start a new career or accelerate your current one. But attending college is still an irreplaceable and transformational experience.
Sixty-two percent of college graduates with two- or four-year degrees believe their education helped them grow personally and intellectually, and half believe it opened up job opportunities (53%) or taught job-related skills and knowledge (49%). Jessup University uniquely provides you with both a degree and real world experience. See, college isn't just about finding a great date or speed-reading The Odyssey. (Hello, CliffsNotes!) It's an immersive journey toward becoming the whole and flourishing person God created you to be.
Here are six reasons to attend college in the Information Age.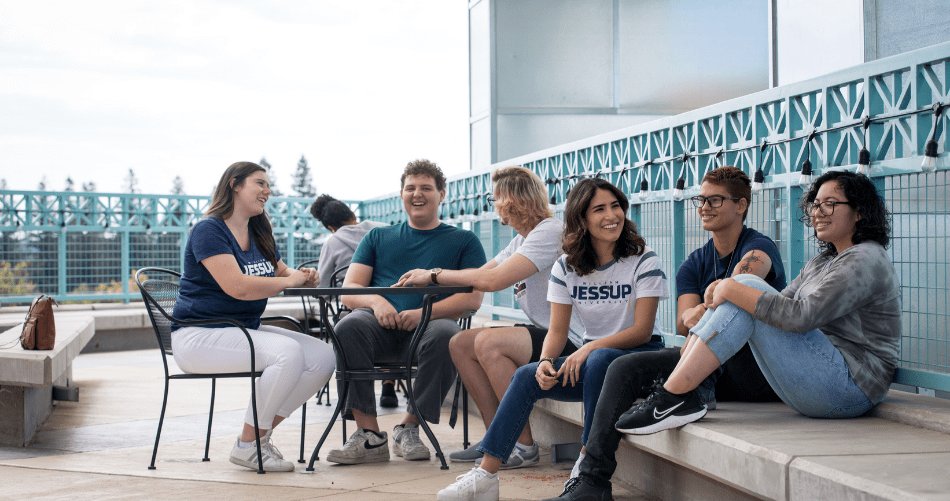 Build Meaningful Relationships
Throughout your four years in school, you'll build relationships with professors, staff, and students. This is especially true if you enroll in Jessup's traditional undergraduate program and live on campus. By participating in classroom discussions, hands-on learning, campus events, and volunteer opportunities, you'll get the chance to form lifelong friendships and helpful connections in the community.
Earn Higher Income and Job Security
Most high-paying companies hire employees who hold college degrees. It's just a fact. A college education usually leads to greater job security, career advancement, and higher annual income. The U.S. Bureau of Labor Statistics says bachelor's degree holders earn an average of $64,896 a year. Since Jessup's goal is to equip exceptionally employable transformational leaders, we work hard to offer internships and professional development opportunities to get your foot in the door.
Level Up to Adulthood
College is a great launching pad into the real world. If you've ever heard someone say they wish they'd learned about taxes instead of parallelograms—well, they probably missed those bright workshop flyers around campus. Jessup offers workshops on topics like time management, organization, budgeting, and digital literacy. Plus, you'll learn how to schedule your own study time, listen to other viewpoints, find your voice, and generally become a more responsible adult.
Expand Your Professional Network
There are many ways to expand your professional network on campus. Local employers often partner with colleges to host career fairs and panels where students can learn more about these companies, along with open jobs and internships. Our Office of Career and Life Planning provides career exploration and readiness workshops/classes, mock interviews (complete with wardrobe advice!), and etiquette dinners where you can practice your networking skills.
Explore Your Interests
Take this special time to explore a wide range of personal interests:
• Write for the school literary journal
• Tutor
• Lead a club
• Try out for a theater role
• Volunteer with a local nonprofit
• Study abroad
Many students declare a major, then change it after discovering a new passion or taking an elective they loved. Jessup has countless opportunities, and now's a great time to let your curiosity lead you down a new path.
Experience Transformation
College will likely change you. And that's a good thing! You never know which conversation may be life-altering during class, in the library, or on a late-night milkshake run. Along with earning a degree comes lessons where you get to discover your values, refine your beliefs, recognize your limits, and find life direction. Whatever your reason is for attending college, learning alongside a diverse community with shared ambitions transforms you. It develops a more open mindset that will serve you in every area of life.
At Jessup, you're known by name and equipped to become a whole and flourishing person through lifelong academic support, professional development, spiritual formation, and community. We'd love to be part of your journey of transformation.
Click here to learn more.