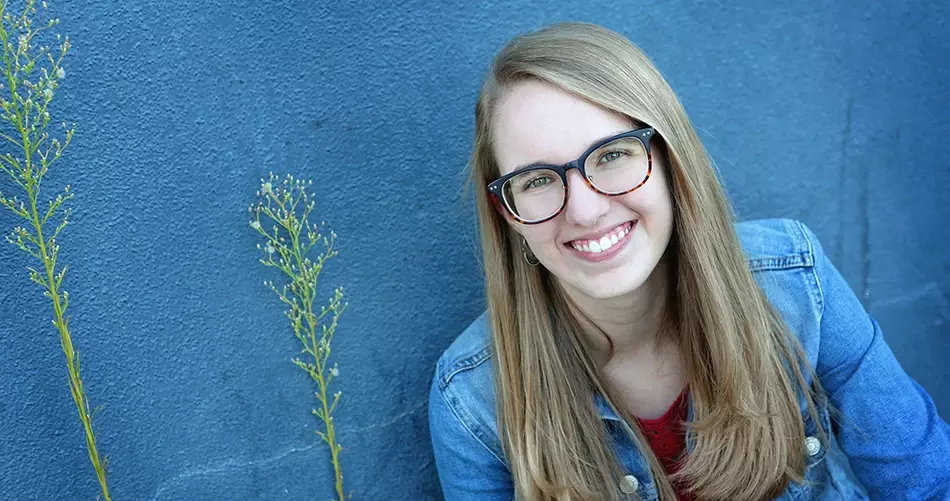 Degrees with Real-World Experience
Jessup infuses its degrees with hands-on, real-world experience. This means many students who graduate from Jessup do so with an internship or practicum already under their belt. Whether you're majoring in English or Kinesiology, we want you to roll up your sleeves and be immersed in your field of study!
Career-Ready Programs
Earning a degree with real-world experience ensures that you're equipped to lead and make a difference in your chosen field. It also helps prepare you for graduate studies if that's the next step in your professional journey.
Partnering closely with the Office of Career and Life Planning, Jessup's staff and faculty draw from a wide network of friends and colleagues to connect students to valuable internship opportunities. This is one benefit of a close-knit community. Our faculty are not only experts in their subject matter but also experienced professionals in the marketplace and/or the Church.
Customized Internships
Anna Spoolstra landed a unique practicum her junior year at Jessup. Double majoring in English and Visual & Fine Arts, she's a big fan of children's literature and enjoys editing and the art of clear communication.
After she brainstormed with English Department Chair Cameron Wilson, Cameron connected Anna with Deb Gruelle, a local author looking for a marketing intern. Over 10 weeks, Anna met with Deb via Zoom and put her design skills and keen eye to work. She gained industry experience managing social media accounts along with editing and proofreading the second edition of Deb's manuscript.
"One of the main highlights of working with Deb was the opportunity to learn from her nearly thirty years of experience as a small business owner, bestselling author, and writing coach," said Anna.
During their weekly mentoring sessions, Anna learned about the traditional and self-publishing routes, the different types and roles of editors, and how to market herself from an author's perspective. Deb even helped research editing programs and certificates for her to look into.
Equipped to Lead
Anna's education at Jessup has equipped her well for her future career goals. This internship was a valuable chance to practice her editing skills in the real world, confirming her interest in editing. She is excited to keep learning and growing in the days to come.
"I love the Jessup community and how it's Christ-centered," said Anna. "I've taken a number of key literature and design classes that have been instrumental in showing me where my interests lie and in developing my skills."
Jessup's School of Humanities & the Arts equips students to redeem culture with empathy, curiosity, creativity, excellence, and innovation. Students who actively engage in these academic programs cultivate a deep and thoughtful sense of purpose that enriches life around them beyond their college experience.
Learn more about Jessup's academic offerings.