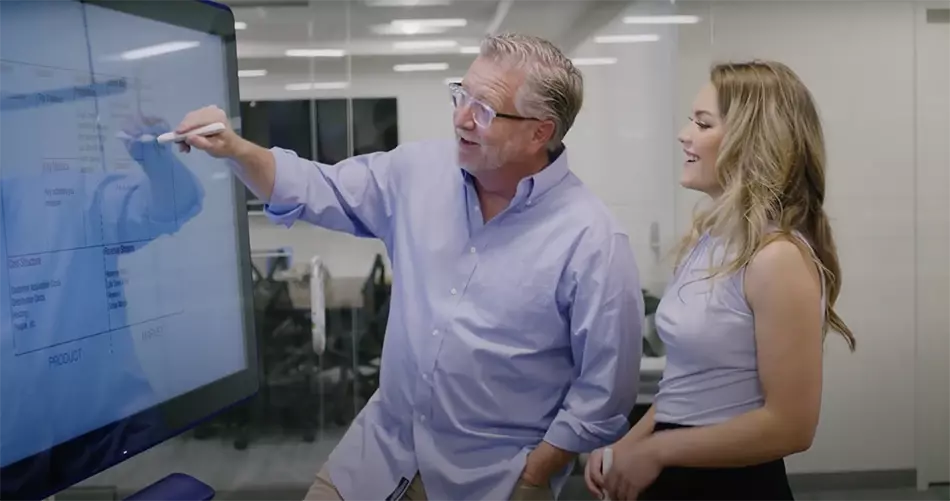 Wired for Connection: The Best Education Involves Relationships
One of the deepest human desires is to be known. As people wired for connection, we long for safe, meaningful relationships where we are seen and known for who we truly are. This desire should also extend into your education! Here at Jessup, you're not only equipped to lead, but you'll also receive individualized attention and be known by name—by God, by your classmates, and by our dedicated staff and professors.
"I praise you, for I am fearfully and wonderfully made," writes the psalmist. "My frame was not hidden from you, when I was being made in secret, intricately woven in the depths of the earth." (Psalm 139:14a,15, ESV)
Faculty-Student Relationships
One thing that makes Jessup unique is our faculty and student relationships. In our Christ-centered community, students receive individualized attention and are equipped to lead and make a difference. With a faculty-student ratio of twelve to one, professors know students on a personal level and become life mentors. Viewing their work as a God-given calling, faculty hold a genuine interest in the well-being of every student.
Jessup alum, Emily Costa, experienced the significant impact having caring professors can make in one's life. While studying for her B.S. in Business Administration and Finance, she formed close bonds with faculty members Ray Bryant, Erin Hill, and Michael Obermire.
The mentorship of Ray, Erin, and Michael empowered Emily toward a career path by developing in her a passion for financial peace, giving back to the community, and pursuing what she loves. After graduating in 2019, Emily secured a job as a Financial Representative at Northwestern Mutual in Sacramento. She also acts and models on a weekly basis and co-directs two United States pageant systems.
"I found my love for budgeting, finance, and being a financial advisor through the Jessup business program, through the business professors, and through the business club," said Emily. "Ray Bryant specifically taught me perseverance."
She's excited to continue serving God and growing individually and professionally within her business.
Academic Support Staff
Jessup students also get individual attention outside the classroom from our dedicated support staff. In the Academic Achievement Center, success coaches, career counselors, and subject tutors further equip students for personal success and growth.
Even long after graduation, it's not uncommon for Jessup staff and faculty to keep investing in students' lives by offering prayer and networking opportunities, providing life advice over coffee, or attending alumni weddings. This kind of holistic support inspires students from start to finish, knowing they have someone cheering them on.
"The best education involves relationships," said Professor Bryant. "It's not transactional, it's relational."
A One-of-a-Kind Education
At Jessup, you're known by name. We want you to graduate sure of yourself, more confident of your beliefs, and equipped to lead in your chosen field. Not only will you get personalized attention from faculty, but you'll receive an education uniquely tailored to your individual goals and needs. Taught by expert, industry-leading faculty (both academics and practitioners), our curriculum will help you grow academically, personally, and spiritually.
You were wired for connection and meant to make a difference. We'll get you ready!
________
Jessup's School of Business holds a deep commitment to experiential learning by providing relevant real-world experiences, industry-leading business simulations, mini-consulting projects, practical industry internships, and dedicated faculty with decades of notable business experience. This helps us equip our business students to think outside of the box as they develop into principled, effective, and transformational servant-leaders and entrepreneurs in business and beyond. Our goal is for you to "learn by doing" as you apply the knowledge, skills, and tools gained to be innovative and highly competent problem-solvers in the 21st century. These attributes will make you stand out in the marketplace as you fulfill your vocational calling.
Learn more about Jessup's academic offerings.