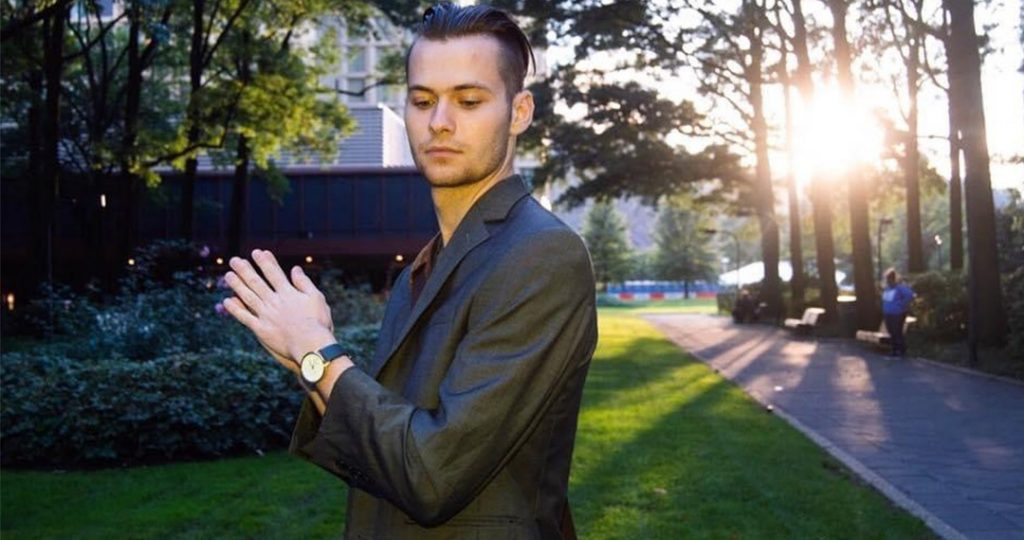 Following God's Lead
Trey Quinn was on the path to a successful career in the dance industry. When he transferred to Jessup, he felt God pulling his heart in a different direction. As a youth ministry major, Trey now realizes he doesn't have to push to be seen and that God can use his gifts for service in the youth community. We had the opportunity to ask Trey a little about his path to Jessup and how God is moving in his life.
What is your major?
Youth Ministry
What year are you?
Junior
What's your favorite part of Jessup's remote learning experience?
Zoom classes seem to provide a more intimate interaction with your peers and classmates. It gives you the chance to interact virtually with people you may not normally interact with in class.
How have your professors made your remote learning experience valuable and enjoyable?
Each professor treats the classes the same as they would if they were in person. This is a comforting aspect for me when learning remotely because it lets me know that I haven't lost connection with anybody.
Is there something distinctive or unique about your educational journey?
When I transferred to Jessup, I was training in dance while also working professionally in the dance industry. I completely changed my route and goals in life according to God's calling. It shows me every day how magnificent God's plan truly is.
Being a Christian in your future career/field might be difficult. How will you use the knowledge and experience you've gained at Jessup to stand up for what you believe/reach the unreached?
Even though my future career involves ministry, it is easy to lose sight of God's plan for you and others amidst the chaos of a ministry career. It is important for me and others to always remember to love God first and not to fall in love with the ministry itself.
Why did you choose Jessup?
I chose Jessup because of its unique campus layout, the friendly faculty and staff, and because it allows me to pursue God's calling for me closer to home.
What's one thing most people don't know about you?
Even though my voice is low, I can sing incredibly high!
What role, if any, do student scholarships play in your Jessup education?
I have both a theater scholarship and a music scholarship. They give me artistic outlets while I'm pursuing ministry.
How has your education at Jessup impacted or changed how you see the world?
My education at Jessup, thankfully contrary to my prior education, reminds me that I don't always have to push to be seen because God desires for us to use our gifts prayerfully and humbly.
When you have a free day without homework or school, how do you spend it?
Either hanging out with youth or doing something that involves music or virtual reality games!
For more information about Jessup's Youth Ministry program, please visit BA in Leadership | Youth Ministry Concentration or BA in Biblical Studies | Youth Ministry Concentration.