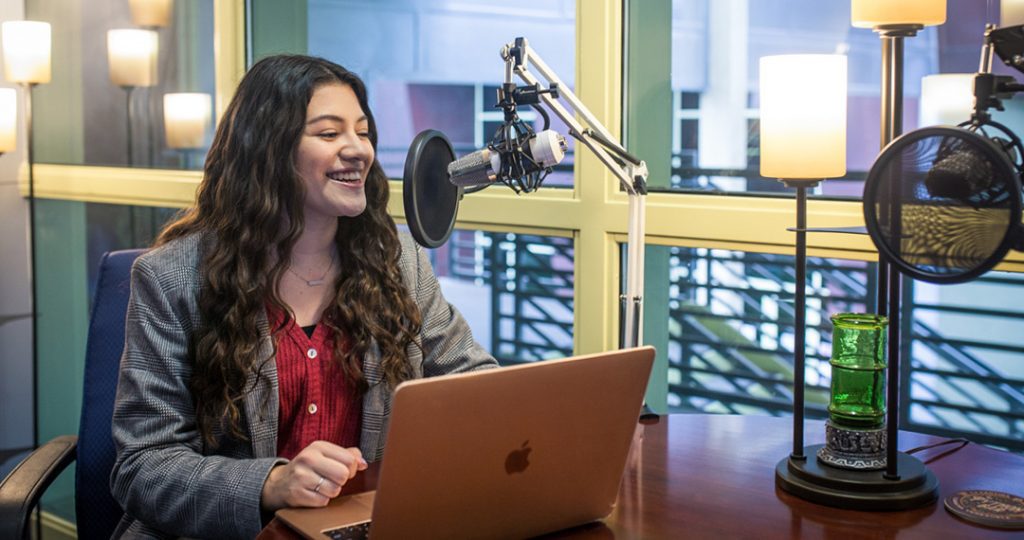 Embracing New Opportunities with Confidence
As our world becomes more interconnected, there is a greater need for transformational leaders in the digital arena. Jessup's Digital Communication and Design program addresses this critical need by strategically combining a traditional communication studies degree and a digital design degree, producing graduates who have the tools they need to design and deliver messages in an interconnected world. Students are taught by industry leaders who mentor and train them to become indispensable to organizations, businesses, and ministry.
Alyssa Flores is a sophomore in the Digital Communication and Design program. The program's versatile curriculum allows her to explore her career interests and discover her passions. "The program helps me narrow down my career interests by providing hands-on experiences," said Alyssa. In less than two years, Alyssa has worked with both marketing and social media teams on campus. "It's cool using everything I am learning in my classes for my job," said Alyssa. "I recently took a class called "Writing for the Media" where I learned what effective branding looked like. It was such an effective course. Understanding how to communicate through writing, especially in a digital age, is important. I am blessed I can learn these skills and bring them to my job." Through her classes and on-campus jobs, Alyssa has narrowed down her career path options.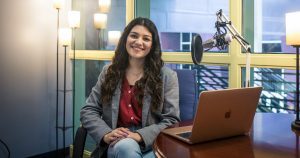 In the last year, Alyssa also co-hosted two of Jessup's "Preview Day" events. "My favorite part about hosting these productions was showing prospective students how Jessup is making an impact in my life. The community, the classes, everything about Jessup is wonderful. I am so glad that I can tell prospective students about my experiences here," said Alyssa. "Preview Day was a blast. I loved working with everyone behind the scenes. They were humble and graceful and it made this experience a memorable one – so memorable that I am now interested in broadcast journalism!"
Alyssa now has the opportunity to apply for the New York City Semester in Journalism at The King's College. Through this program, she'll complete her journalism concentration and intern at a news station, talk show, or even a media outlet like Buzzfeed. "I hope to use this as a stepping stone in my career. Digital Communication and Design majors have so many career options. I am branching out to see which thing I like the best," said Alyssa. "Wherever I'm placed, I know God will use me."
Mentoring is another important part of student life at Jessup, especially in the Digital Communication and Design program. Professor Paul Robins heads up the program and comes alongside Alyssa, helping her navigate career paths and college life. "Paul is always up for a conversation about anything and tells us what we should hear, not what we want to hear. I think having healthy relationships with professors here on campus is great," said Alyssa. "Paul is such a supportive professor. Whenever digital communication students have an issue with anything, Paul is our go-to. He is just full of wisdom."
Alyssa is excited to be a part of the Digital Communication and Design program's first graduating class. "The community here is truly special. I have gotten to know myself better through the influential people around me. This pushes me to be the best version of myself."
For more information about the Digital Communication and Design program, please visit them here.