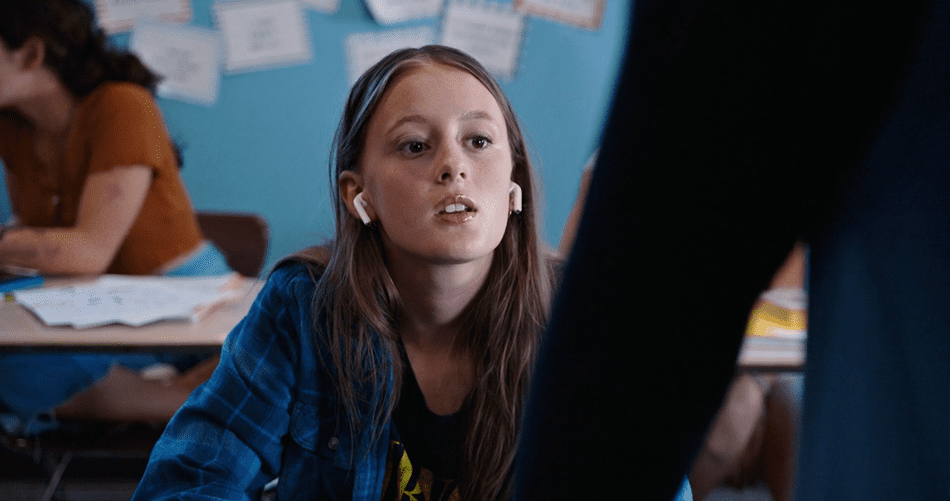 Theatre Alum, Kelly Ann Dunn, Dreams Big for Her Students
Kelly Ann Dunn is an artistic director and one of Jessup's own. A Theatre alum with a passion for compelling storytelling, she founded KD Studios, a performing arts training studio serving elementary through high school students.
Kelly dreamed big on behalf of her students and hoped they might partner with a professional film crew one day. So, she reached out to Tony Gapastione, founder of Bravemaker Films. Within five months, filming began on a new project. Eighteen students paired up with a 10-person professional team, along with three graduates and faculty members from Jessup University. Immediately getting to work, these professionals provided valuable mentorship to their students. From acting to makeup, lighting, directing, and sound, each person on the team worked hard to bring the story to life.
On February 7, 2023, KD Studios premiers Dinosaurs and Bumblebees, the short film born from this partnership with Bravemaker Films.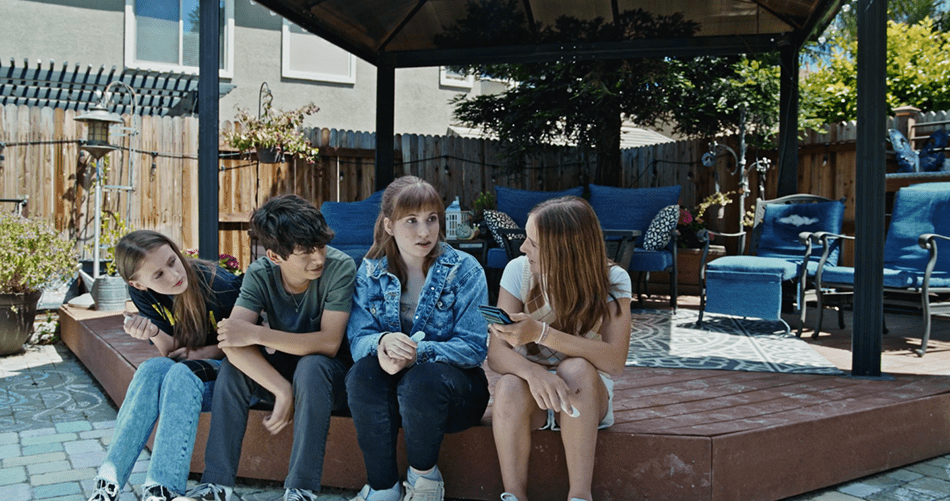 "Creating this film came from me pretending once again like I have thousands more dollars than I do," said Kelly, who also produced the project. "But risks of this kind are worth it when I see that my students believe in telling stories that impact the world, that they see the world as much bigger than their own social circle, and that they love people deeply. These students had a story they wanted to tell, and I wanted to help them tell it."
The red carpet event unfolds at Studio Movie Grill in Rocklin, CA and offers photo ops, appetizers, and a chance for guests to meet the cast and crew. Afterwards, guests will view the film with special commentary from the director and producer.
Dinosaurs and Bumblebees features Jessup Theatre faculty, Jennifer Jackson who played the mom and served as the on-set acting coach. She also taught at the studio for the last six years. Payton Gobeille, another Jessup Theatre alum, worked as the film's costumer.
"I'm thankful for Bravemaker trusting me when I said these students had what it took to work hard and finish what they began," said Kelly. "And particularly for working with Gideon to help develop his story and make it come to life."
Under the mentorship and editing of Tony Gapastione, Gideon Klapow wrote the screenplay. When asked what inspired the story, he replied, "I wrote this because in the world that we grow up in today, the media impacts everything we do. To teach my peers around me something meaningful is all I can do with the talents I have. Dinosaurs and Bumblebees is a story of forgiveness—something this world lacks and the next generation must learn."
Many of Kelly's students end up transferring into Jessup's B.A. in Theatre program after graduating—an immersive, four‐year training ground.
The Bachelor of Arts in Theatre offers specializations in Acting, Musical Theatre, Theatre Design and Technology, and Theatre Management. From backstage to onstage, you will learn how to create theatre from concept to performance in a department valuing a hands-on, entrepreneurial approach to theatrical storytelling. Jessup Theatre's mission is to produce students who are highly employable theatre artists, Christian leaders, entrepreneurs, and skilled craftsmen capable of vast, positive influence in the arts, media, and entertainment.
Join the program that patrons are calling "the most irresistible experience in theatre from Tahoe to San Francisco."