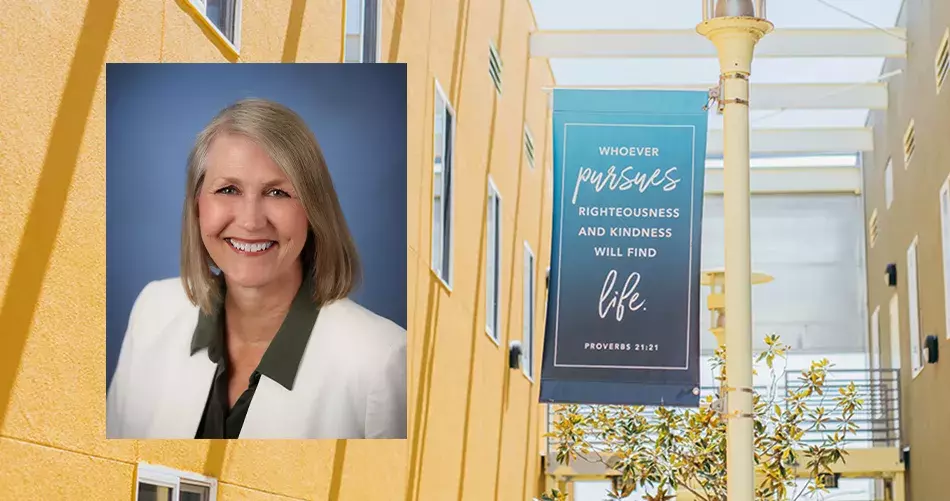 Project Heart: One Business Alum's Nonprofit Impact
Carol Viola is a 2018 MBA alum and Project Director of Project Heart, a nonprofit local to Jessup's Rocklin campus. Based in Grass Valley, California, the organization provides a safe place for men and women with life-destabilizing issues, including drug abuse and criminal activity. Carol co-founded Project Heart along with her husband Fred, a former deputy probation officer.
During her graduate studies at Jessup, Carol participated in the first MBA cohort. She has a big heart for Jesus and those in recovery.
"Graduating with an MBA was a lifetime dream," said Carol. "I always wanted to go to a Christian university, earn a master's degree, and use that education to support my local community. While completing the two-year program, I found my classmates and professors to be a caring, servant-minded family."
She shared a special relationship with Erin Hill, one of Jessup's business faculty and the AVP of Strategic Academic Projects.
"Professor Hill modeled being a servant leader," said Carol. "Shortly after graduation, one of our MBA family members called for support when his parents' home burned down. A group of six students spent the day together, along with Professor Hill, sifting through the ashes and searching for the family's treasures."
Although many Christians volunteer with Project Heart, it's considered a charitable organization, not a religious one. Still, there are many opportunities to impact the recovery community for God's kingdom by mentoring these inmates with Christlike love and compassion.
One example involves Johnny and Christy, who worked for the local drug dealer in Grass Valley. Johnny lived off grid, and Christy was homeless, pregnant, and living in a van with their dog. One day, both were arrested. Child Protective Services took their children, and both were mandated to a 30-day drug treatment program due to their addictions. It was at this point that they picked up the phone and called Project Heart. Eventually, both attended the men's and women's retreat sponsored by a local church, and God began shaping them into whole, flourishing individuals and a solid family. Today, they are gainfully employed and own their own home! As a way to give back, both now provide peer mentoring to others in Project Heart.
One of the couple's favorite Scripture passages is 2 Corinthians 1:3-5, which speaks of God's comfort that enables us to comfort others. This belief is foundational for Carol and Fred as they walk alongside those who are hurting and often hopeless. "Knowing that God is greater than our limitations keeps us motivated and hopeful in seeking Him for the work at hand," shared Carol.
In Fall 2023, the California Board of State and Community Corrections awarded Project Heart a $750,000 grant. This allows them to not only continue providing services for Nevada County but to expand into Placer County. Carol is thankful for her Jessup education, which refined her business skills and further empowered her to write this grant.
The couple is excited to watch God continue to expand the nonprofit's reach and restore lives.
Project Heart is based in Grass Valley, California and builds trusting, lifelong relationships through peer mentoring. Using the catalyst of group meetings, community service projects, and special events, its programs provide a compassionate place for people to find acceptance, guidance, and friendship while supporting one another and the greater community. To learn more about their work, visit their website.
Click here for information about Jessup's School of Business.