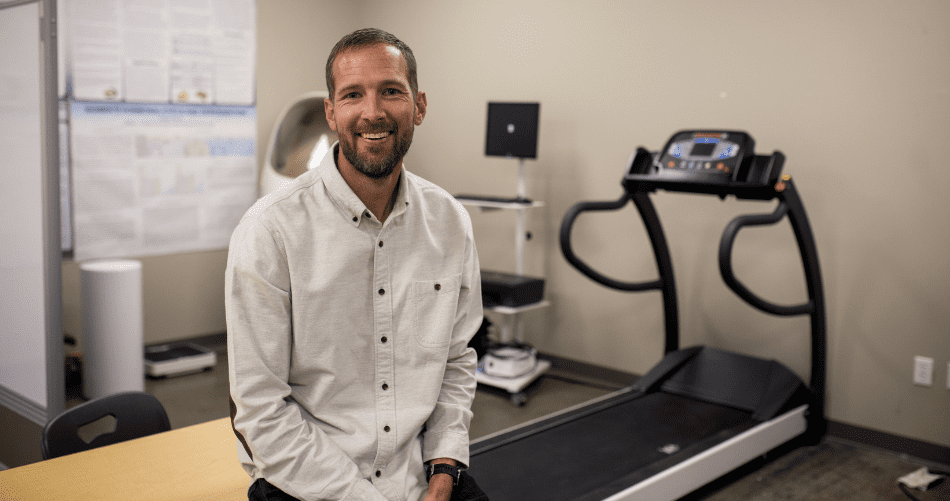 Let's Talk Exercise Science with Parker Daniells
Parker Daniells is long-time member of the Jessup community. Currently, he serves as Lead Faculty of Kinesiology and Program Coordinator for the Master of Science in Kinesiology.
As a coach and faculty member, Parker has a passion for Christ-centered sports and exercise psychology. One practice instilled in him from a young age is self-discipline, an essential ingredient for developing and maturing in both his faith life and professional/recreational life. Through the practice of self-discipline, each one of us can also learn to prioritize our physical and spiritual health and become better stewards of our bodies in order to impact those around us with Christ's love.
Welcome, Parker! Tell us a little about your professional background.
As a professor, my focus surrounds performance-related content such as exercise physiology, biomechanics, exercise psychology, exercise nutrition, coaching, leadership, and research statistics/methodology. Outside of the classroom, I coach Cross Country and Track & Field and have a great opportunity to implement theory into practice on a daily basis with my athletes. It's nice to share stories in the classroom of people I have worked with as examples but also to keep my foot in the door as a clinician to work with the larger community of coaches and runners.
What's something people might be surprised to learn about you?
Many know I'm a Jessup alum, but a majority do not know my original field of study was in English literature. My original plan was to serve at the high school level by teaching English courses and coaching. I fell in love with the collegiate atmosphere and wanted to further my education in a field I am passionate about, but also extend my knowledge to become a better coach. To do this, I went back and did some prerequisite courses in biology and kinesiology to pursue my M.S. in Exercise Science. Through my graduate studies, I realized that I was not done pursuing education and desired to merge my undergraduate and graduate work together by pursuing Performance Psychology, specifically in expressive writing interventions to enhance sport performance.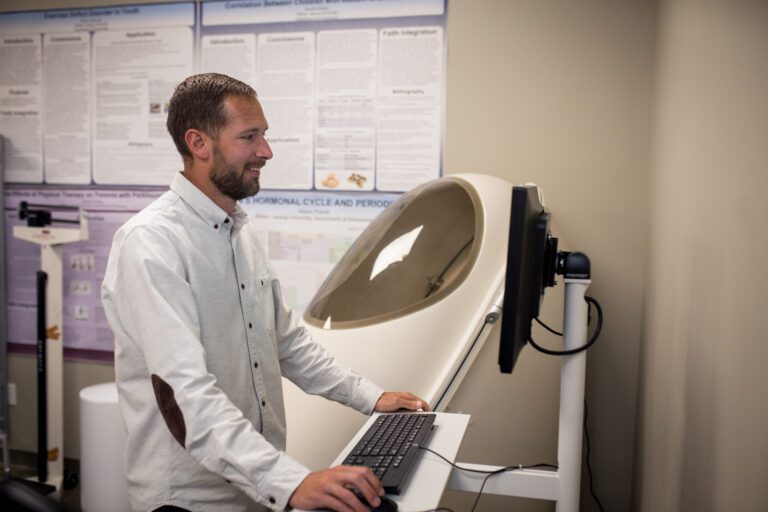 Tell us about the Kinesiology Department's new B.S. in Exercise Science that launches in Fall 2022.
A B.S. in Exercise Science prepares students for health-related graduate studies in areas such as physical therapy, occupational therapy, sports medicine, clinical exercise physiology, biomechanics and others. This degree brings a Christ-centered perspective through chemistry, biology, physics, physiology, anatomy, and kinesiology alongside hands-on experiences to prepare students for continued studies and can prepare students for careers in allied health or other jobs within the health, performance, and fitness industry.
Why is there a need for this degree program right now?
Employment surrounding exercise physiology, physical therapy, and occupational therapy are growing significantly faster than average, due to the escalation in sedentary lifestyles and chronic diseases. The U.S. spends 264.6 billion dollars towards physical activity, but our participation in physical activity ranks 20th in the world (GWI, 2020). What we lack as a nation is in encouraging daily physical activity amongst all demographics and socioeconomic levels. The need for clinical professionals will remain as we continue to address these concerns and support one another in developing healthy lifestyle practices.
Christians haven't always modeled what it looks like to prioritize physical health. How do faculty integrate spiritual formation into this degree program?
Our department is passionate about modeling physical health through our own exercise but also discussing the close relationship between one's physical health and spiritual health. Discussions surrounding spiritual formation are consistently interwoven into the program curriculum through lab activities, lectures, and assignments. For example, in the Senior Seminar course, we read 1 Corinthians 6:19-20 (ESV) and discuss our bodies being a temple for the Holy Spirit—but also how they're being loaned to us. Recognizing that our bodies are not our own is a challenging perspective change for many because it goes against a previous truth we clung to of being in control of our lives. When we recognize our bodies are on loan, we exchange what we once held to be true with the Truth. That realization resonates deeply to produce change in one's life to bring honor and glory to Him.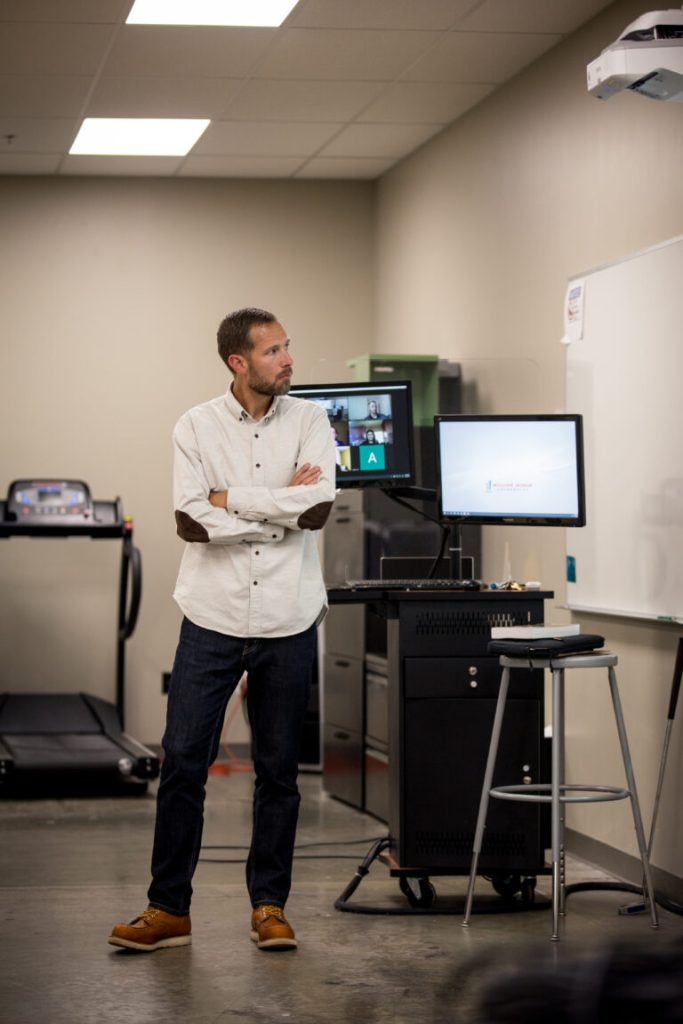 How do you enjoy spending your free time these days?
A lot of my free time is spent with my wife and two daughters (Finley and Bennie), my own running endeavors, and working with various organizations supporting my interests of study. For example, I love working with Sacramento's Running Association (SRA) that puts on some great races for the local community and encourages youth movement and exercise through clinics and races. When school is out, I work with USA Track & Field (USATF) and instruct coaching clinics to come alongside fellow coaches in the field by providing education and support. Of course, nothing beats a good hike in the Sierras, paddling in the local lakes, or catching a few waves in the Bay.
Learn more about Jessup's School of Natural and Applied Sciences.