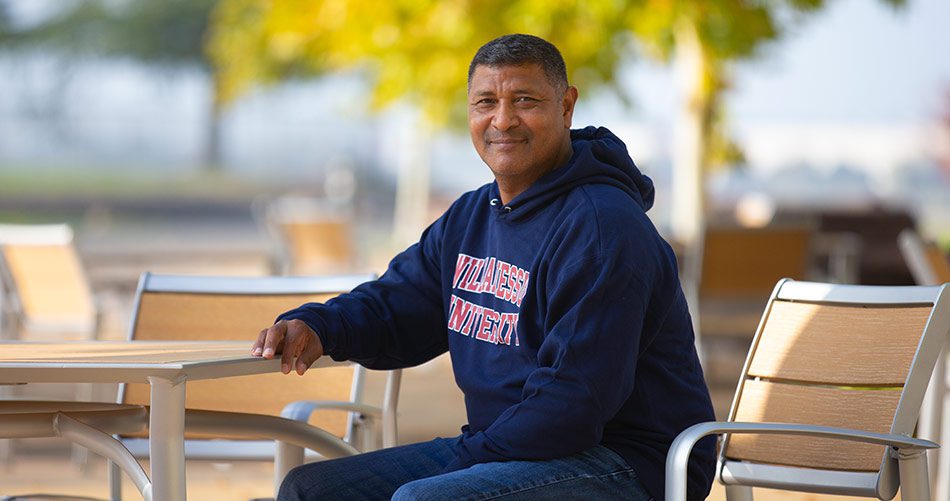 A Heart for Leadership
Riki Hawk is a Master of Arts in Leadership graduate student at Jessup University whose heart for leadership moves him toward action. As a former military officer and contractor who served in Afghanistan for many years, he is now using his background and education to serve those in need while pursuing a second career in Christian leadership. This is his second graduate degree program through Jessup.
Supporting Afghan Relief Efforts
Riki began his first semester in the online MAL program advocating for the protection and relief of Afghan families stranded when the United States pulled out of Afghanistan in August 2021. In response to three or four emails a day requesting help, Riki began writing letters to the Special Immigrant Visas program. Jessup faculty supported Riki by being flexible, allowing him to continue this critical advocacy work.
Riki also works on a strategic level with nonprofit organizations, providing information on Afghan refugees who are California residents. Most recently, he partnered with congressional staff to help three families safely return home. Two of these families live in the Sacramento region. To date, Riki has helped three families safely escape from Afghanistan, but he has also shared biblical tools and resources with many others.
Servant Leadership at Work
Though Riki operates from a sense of urgency and conviction, he knows that partnering with the Holy Spirit is where true change happens. "I'm not overwhelmed, but I'm busy," said Riki, with a grounded trust in his calling. "God knows how much I can handle." At least one Afghan family has given their life to Christ so far.
"Everybody has their own leadership style, but I want mine to be based on Christian values," said Riki. After graduating with a MBA from Jessup in 2020, he joined the MAL program with plans to pursue a career in leadership coaching. "Coaching conversations are very different from other discussions. Since I operate in this space with Afghans, under extreme stress, I have to abandon normal conversational conventions and build a rapport to develop trust and respect."
Riki believes God has equipped him to help people, like these Afghans, through a model of servant leadership. He hopes that earning this graduate degree will further equip him to help others by keeping them calm in stressful situations, providing a sense of purpose and direction, motivating them toward action, and influencing them for Christ. As a lifetime learner, Riki couldn't be more excited for what's to come.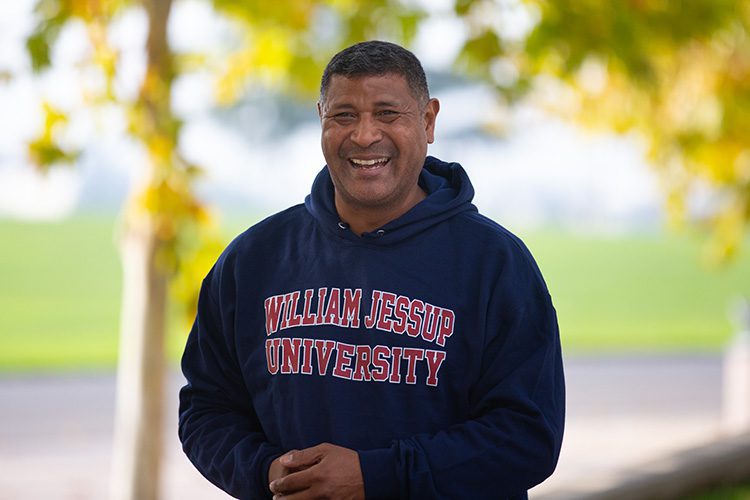 Jessup's online Master of Arts in Leadership program equips students to be transformational leaders in the marketplace, the Church, and within a global context. To learn more about this degree program, and our School of Theology & Leadership, visit this page.