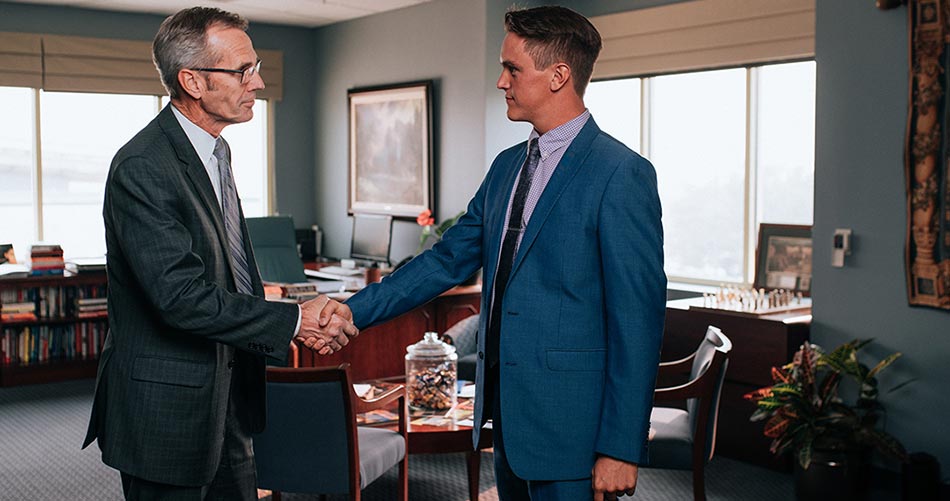 Should you pursue an MBA?
Maybe you have been thinking about pursuing your MBA, but you're not quite sure if it's worth the effort. An MBA will help you progress your career, but it requires a commitment of both time and money. Is it worth it? Read on to see how an MBA can help you improve your job prospects, your salary, and your potential for professional growth.
Earning your MBA leads to a higher income…
It's true! As of 2016, the median starting salary for new MBAs was $100,000, according to an annual survey by the Graduate Management Admission Council (GMAC). In another 2016 survey by GMAC, 90% of respondents reported that their MBA degree had boosted their earning power.
But how much more?
According to a study by Forbes magazine, post- MBA starting pay was up 50% over pre-MBA pay for full-time students. This data is consistent with numerous previous studies over the last two decades which have also found a 50-60% increase, suggesting that a 50% step-up in pay at graduation has been stable over time and across different schools surveyed.
As an example, if your pay before starting an MBA was $50,000 per year, you might expect to be offered $75,000 salary plus bonus (up 50%) after graduation from an MBA program (Forbes).
And what about over the long run?
For the participants in the Forbes study, five years after earning their MBA, fifth year pay was up 80% over post-MBA starting pay for full-time students. Again, this data is consistent with previous studies' results, showing fifth year MBA pay increases of up to 80%.
To continue with the previous example, if you were paid $75,000 at graduation, you might look forward to earning 80% more, or $135,000, after five years on the job (Forbes).
Is it all worth it?
When Forbes asked the MBA graduates to reflect upon their choice to pursue an MBA, 94% said yes when asked if they would do it all over again. The respondents strongly agreed that their MBA degree was a good investment of time and money, and has provided them with wider career choices. Similarly, the respondents felt their MBA has helped provide faster salary growth, and felt they could not have done as well in their careers without an MBA (Forbes).
Pursuing an MBA is no easy choice, but if you are serious about developing your business capabilities, and intent upon progressing your professional career, it's apparent that an MBA will help you to achieve your goals. Consider William Jessup University, the first and only accredited, full-service Christian University in Northern California's capital region. The MBA program at William Jessup University prepares graduates to be highly-competent, principled and innovative leaders in business and society. Using an MBA curriculum that is relevant, applicable and tailored to individuals who are interested in pursuing a Christ-centered career in the business world, the ethical framework integrated throughout the program makes the WJU MBA distinct and different on purpose. MBA students at Jessup are challenged within a dynamic experiential learning environment to be effective transformational leaders with a global perspective.
Jessup's MBA program is designed to be completed in a reasonable amount of time and to accommodate the schedules of working professionals. The MBA program at WJU can be completed in just 24 months and only requires students to attend class one night per week. No GMAT is required for this program, but an undergraduate GPA of 3.0 is recommended. Financial aid is available for those who qualify. To learn more about William Jessup University and Jessup's MBA program, visit jessup.edu or contact an advisor at (855) WJU-GRAD.