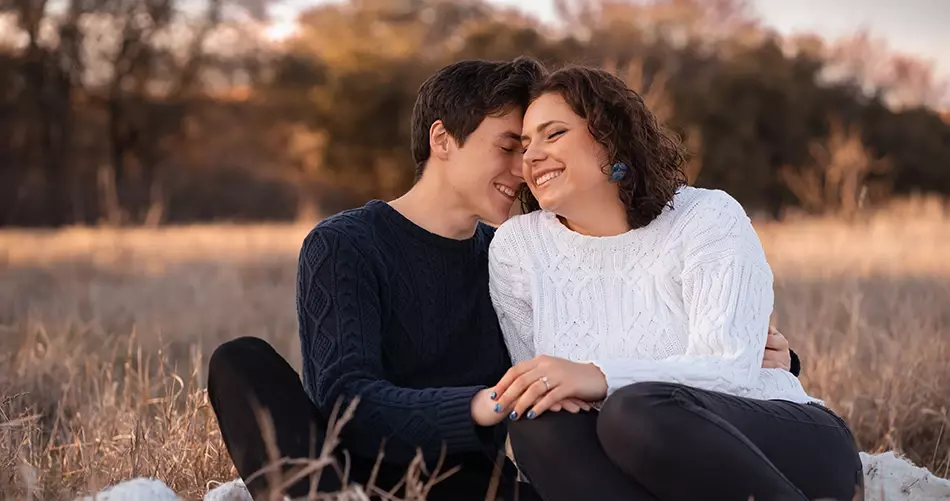 College, Romance, and a Proposal to Remember
Anthony Barocio just had to meet Alyssa Madsen after hearing her perform a debut original song at Jessup's annual Scholar Showcase. She was interviewing for the Digital Communication and Design program scholarship and he for Theology and Leadership. After congratulating her while she was in line for ice cream (and a deep, four-hour conversation that evening), Anthony asked Alyssa out to lunch.
"We started talking, and sparks started flying immediately," confirmed Alyssa. Eventually, they won—both the scholarships and each other's hearts.
Before attending Jessup, Alyssa was content on her own. But she couldn't deny that Anthony was a stand-out guy. While bonding over Super Smash Bros., missions trips, and songwriting, the two dated for four years, even after Anthony had to transfer to another school. Much of their relationship was long distance due to COVID-19 protocols and commuting between hometowns. But they were intentional with their time. And they didn't shy away from hard conversations.
"He brought out the best in me," said Alyssa. "I could tell that he was trustworthy." Whether it was sharing the more painful parts of their testimonies, or planning an anniversary game night over Zoom, the couple viewed obstacles as a way to deepen their relationship and shared faith.
Although she found him cute, it was his love for Jesus and other people that really stood out to her.
"That—that's what I want," she thought, observing his boldness while he interacted with ministry teams overseas and local. The two declared their love for each other on a plane ride back from Costa Rica.
Besides missions and youth ministry, music has also played a prominent role in their lives. Even before they were officially dating, they co-wrote a song together called, "Moving Forward." While Alyssa approached it from the perspective of beginning college, Anthony was of course writing it with her in mind. You can listen to the song here on Spotify. Navigating many highs and lows during their relationship, they've worked hard to put Christ at the center and surround themselves with a loving community to support them and hold them accountable. Their dating experience culminated in a public proposal onstage during Jessup Music's Celebrate Christmas concert in December 2022.
"Just about four years ago, we met at Scholar Showcase," said Anthony, before getting down on one knee. "I met you, and the trajectory of my life completely changed. When you know you know." Then, with an energetic choir watching behind them, Anthony asked Alyssa to marry him. Not only that, but she then had to return to the risers and sing in a final medley before joining her new fiancé offstage.
"It was the longest medley of my life," she said.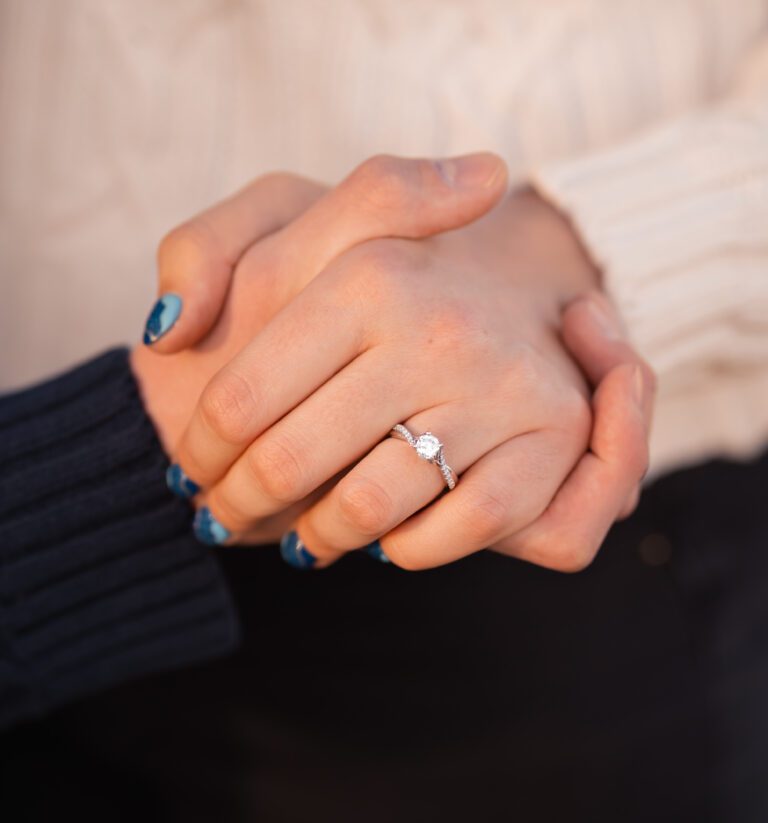 Professionally, the couple is well-equipped for the road ahead. Anthony was offered a Youth Director position at the same church where Alyssa currently works at Worship Director. Additionally, Alyssa's program helped arrange a marketing internship for her at a biofuel company, where she'll continue working full-time as the Marketing/Communications Director after graduating this spring. She also dreams of creating a Christ-centered performing arts nonprofit.
"Through being involved and being willing to go deeper, I got to create this community of people who know me and know me fully," said Alyssa. "Everything that I have done here has prepared me for what I'm already doing. I would not be who I am today if it weren't for Jessup."
Not everyone meets the love of their life in college. But you're bound to fall in love with something at Jessup (like the personalized education + support, not to mention the roasted brussels sprouts!). Learn more about our unique events and program offerings by visiting our website.
Photos taken by Ashley Rothrock Photography.