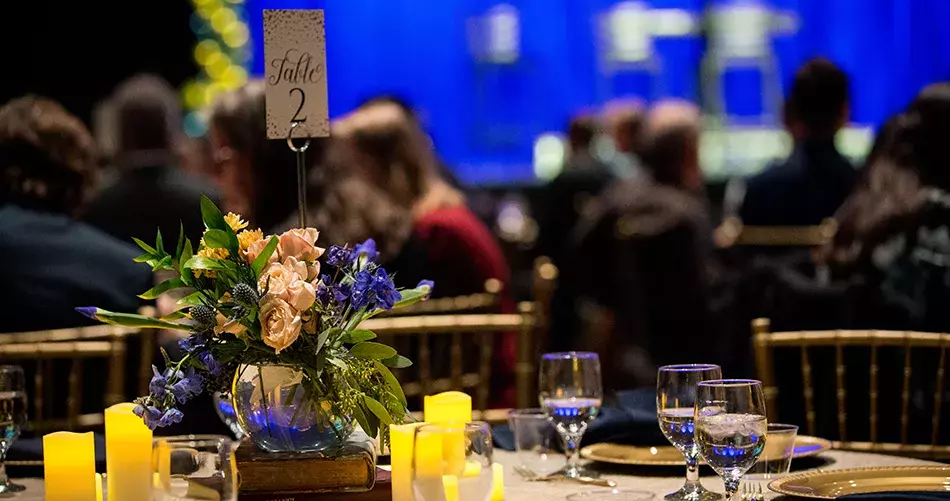 Scholar Showcase: A Special Look at the Event Where Student Scholars Shine
Scholar Showcase is one of our favorite traditions, where future students (like you!) compete for Jessup's most distinguished achievement awards. These include the prestigious William Jessup Scholar Award and the Program Scholar Awards. Applications for Scholar Showcase are being accepted through December 1, 2022. The two-day event will take place on February 2-3, 2023.
What is the event like?
Scholar Showcase consists of two parts: the application process and two days of events. Besides financial support, a key benefit of participating in this tradition is that candidates get the chance to meet staff and make friends before they even start college. It's also a great opportunity to preview Jessup and feel known and celebrated by this community.
Application
First, you'll apply for one or both scholarships with a thoughtful, well-written essay and letter of recommendation. This is a great opportunity to share what you're all about! After reviewing essays, our committee then selects finalists to participate in this two-day event's schedule of activities.
Interview
Throughout Thursday and Friday, a panel of staff and faculty interviews candidates for the William Jessup Scholar Award. Program Scholar Award interviews usually include one or two faculty members. You'll want to dress up in your sharpest business attire, but remember—Jessup faculty are friendly and eager to get to know you and what you're passionate about.
"My favorite event was the interview itself," shared Alexandra Berkery, an English major who was awarded a Program Scholar Award in 2022. "The professor wanted to get to know me as a person and made me feel comfortable answering questions with honesty. I didn't have to pretend to be someone I wasn't."
Banquet
Thursday evening features a semi-formal banquet with a photo-worthy red carpet. It's a fun night to relax and get to know staff and faculty while enjoying a meal together. Then, you'll hear from President John Jackson and past award recipients. Many students make friends during this night who stick with them throughout their college experience.
"My favorite moment from last year would have to be the banquet," said Cori McGrew, Communications Coordinator for Enrollment. "It's an honor to celebrate these amazing students, and I love that their parents or guardians are with them."
On Friday, students attend a campus tour, chapel service, and lunch.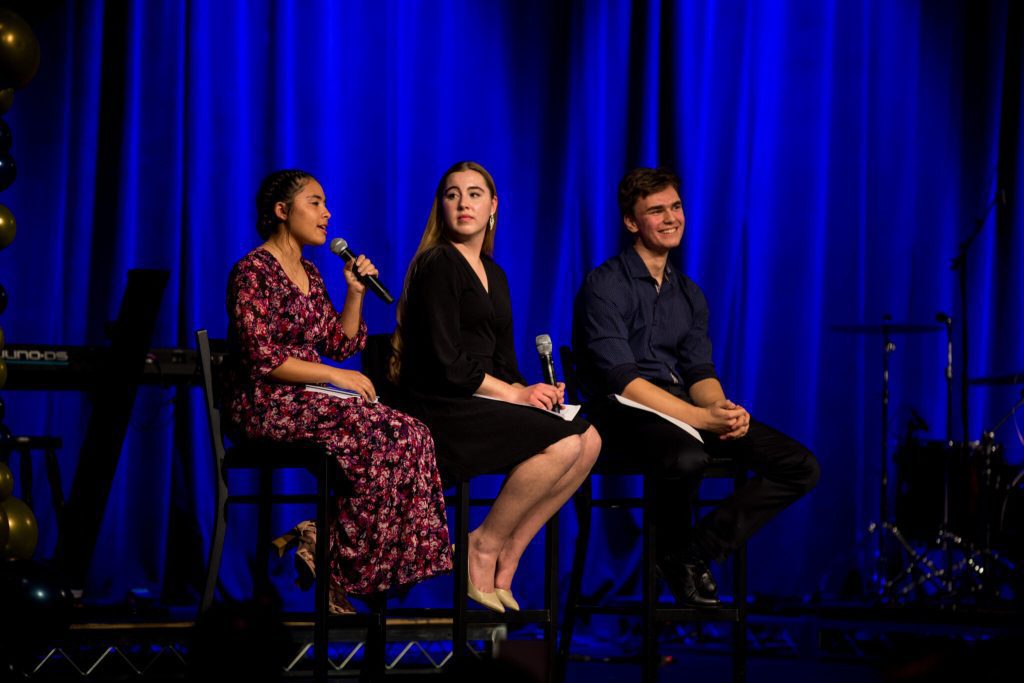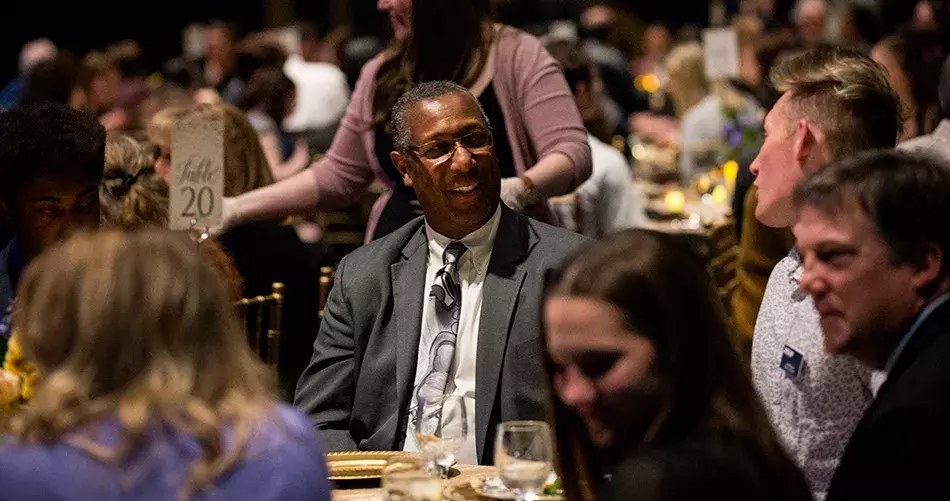 Ways students can prepare
There are many ways to prepare for a fun and successful experience at Scholar Showcase.
First, take a deep breath. Find an awesome outfit you feel comfortable and confident in. Learn all about your program. Revisit your essay content before the interviews and practice answering a few interview questions about yourself and your goals. Consider why you chose your major and how you might use it to make a difference for Jesus.
"The faculty members who interview you want to hear what makes you you. Not a rehearsed speech," said 2018 William Jessup Scholar Award recipient, Matthew Todd. "Spend time reflecting on who you look up to, what motivates you, and what areas you need improvement in. Don't let anxiety keep you from enjoying the celebration of all you accomplished up to this point—which is why you made it to Scholar Showcase in the first place!"
Remember that this event is not a test but rather a chance for you to share who you are.
"One of the most invaluable parts of Scholar Showcase was the connections I made, not only with top faculty, but also with other prospective students," said Matthew. "I was amazed that professors knew my name before I came. Thinking back to that night at the banquet, I was seated next to both a student who would become one of my closest friends and a professor who would become one of my mentors—who later wrote me a letter of recommendation that helped me get into the professional school of my choice."
A welcoming campus
Our student scholars find Jessup to be a welcoming school that is kind and respectful to all people, no matter their backgrounds or personal beliefs. We love offering scholarship opportunities wherever we can. There are some truly incredible students in our community, and it's a true joy to celebrate these stand-out achievers. We believe God has called them here to make an impact, and we count it a privilege to walk alongside them.
"Through my experience, I learned that God will place you exactly where you need to be," said Nehemiah Howard, 2022 William Jessup Scholar Award recipient. "I, like many high school seniors, applied to a number of different universities. But in the end, the William Jessup Scholar Award was a sign from God that Jessup was the place for me."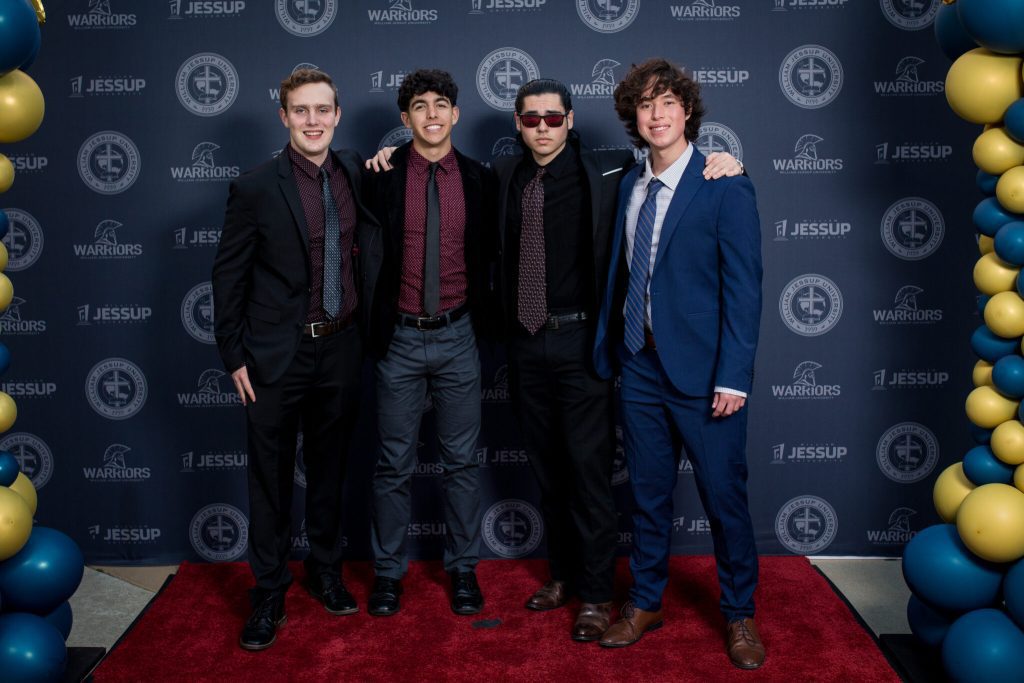 Award qualifications and instructions
William Jessup Scholar Award
Named after our founder, this award is for students who achieved academic excellence and are committed to becoming change agents in the world through servant leadership, ingenuity, and unwavering faith in Christ.
Award Amount: Full Tuition
*Renewable each academic year as long as recipient maintains a 3.5 GPA.
Minimum Qualifications:
• 3.8 GPA
• First-time freshman students who start in Fall 2023
Program Scholar Award
Select academic programs at Jessup offer a program-specific award. These honor students who strive for academic excellence, pursue their purpose with passion, and seek to be a light in the world.
Award Amount: $3,000
*Renewable each academic year as long as the recipient maintains a 3.0 GPA.
Minimum Qualifications:
• 3.0 GPA
• First-time freshman status or transfer students who start in Fall 2023
Applicants must submit the following:
• Scholar Essay
• Academic Letter of Recommendation
• Jessup University Application for Admission (jessup.edu/apply)
• High School/College Transcripts (unofficial or official) submitted in the Application Portal
Finalists will be selected and notified in January 2023. The Scholar Showcase banquet and interviews will be held February 2-3, 2023.
Visit this page for more information. Please contact Admissions department at admissions@jessup.edu with any questions. Current students will need to speak to the Financial Aid Office about opportunities available to them, which they can do by emailing finaid@jessup.edu.