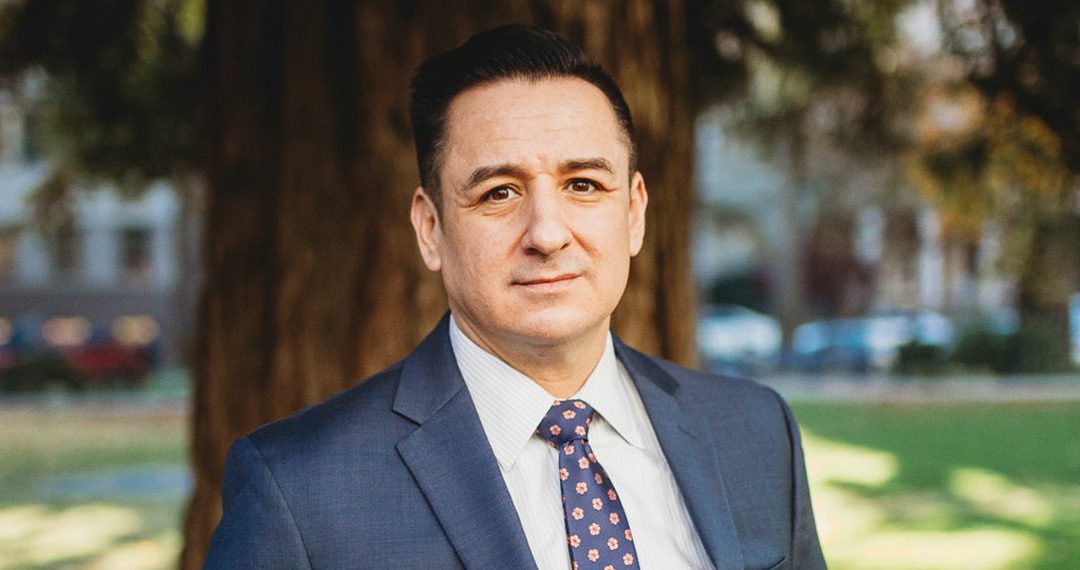 Applying Experiences Towards A Degree
Miguel Cervantes' "learning experiences" started well before he enrolled at Jessup. He served 18 years in the US Marines, working in special operations and counterintelligence and visiting more than 10 countries, including Iraq and Afghanistan. When his service was over, he began working in the safety field and now works as a safety director.
After many years of on-the-job experience, Miguel dreamed of completing his bachelor's degree in organizational leadership. "When I first heard about Jessup, I was attending another university," said Miguel. "During my first course, I just did not feel right attending. However, as soon as I set foot on Jessup's Rocklin campus, I felt like it was exactly where I needed to be. Overall, I felt it was God's calling."
When Miguel learned about Jessup's Credit for Prior Learning (CPL) program, he contacted the academics department, completed a CPL portfolio, and found out his military experience would apply toward his degree and help him graduate in less time. "My military experience included lessons learned from growing as a person and developing into a leader," said Miguel. "Specifically, some of these were honesty, integrity, confidence, inspiring others, communicating, public speaking, decision-making, accountability, delegation, empowerment, resilience, courage, humility, transparency, vision, and faith."
While Miguel continues to work toward his degree, he's also utilizing some of Jessup's other exceptional learning resources. When he was between jobs, he reached out to the Office of Career and Life Planning. The staff provided invaluable feedback that helped him improve his resume and discover potential career paths during his job search. They also provided numerous resources including hiring events and websites with job postings.
Miguel is excited to use his organizational leadership degree in his current job and in his spiritual life. "Sometimes I feel maybe God placed me in my position to aid others to get through tough times. I am definitely developing into a more compassionate leader," said Miguel.
About the Credit for Prior Learning (CPL) program
CPL allows Jessup students the opportunity to earn credit for learning experiences that take place outside the classroom and are equivalent to college-level work. Using their CPL, students can streamline their education, avoid redundant or unnecessary courses, and save on their overall tuition. Students can apply a maximum of 30 units toward their bachelor's degree requirements. For more information about this program, please visit their program page.