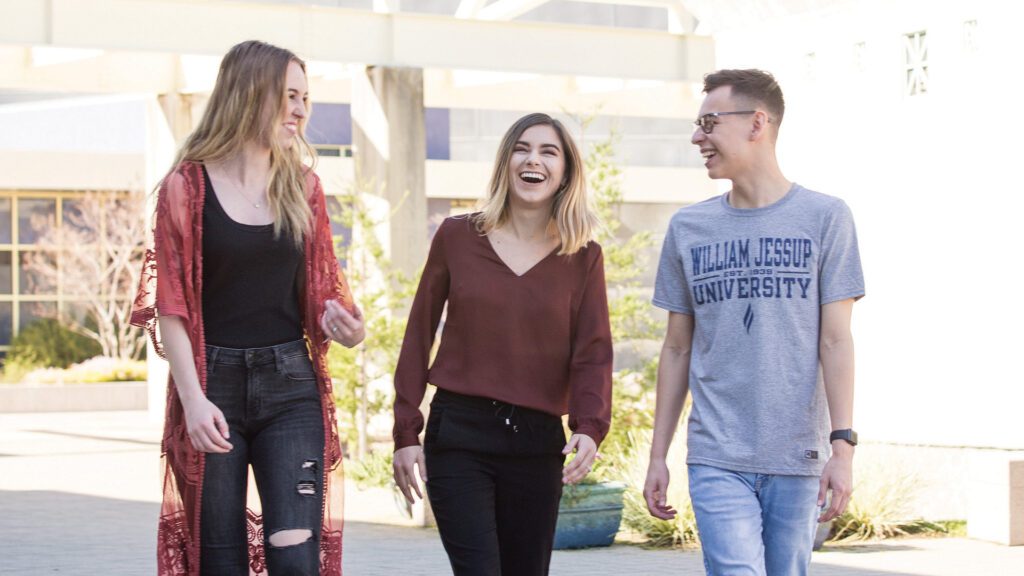 ANNUAL DONOR
IMPACT REPORT
Because of You, Jessup students are living in Christ, learning in community and leading in culture, to the glory of God.
CAMPUS DEVELOPMENT & EXPANSION

During the pandemic, our campus remained open for business serving 1,899 students on-campus and online ensuring that each student continues to receive a transformative Christ-centered education.
New Campus Updates and Additions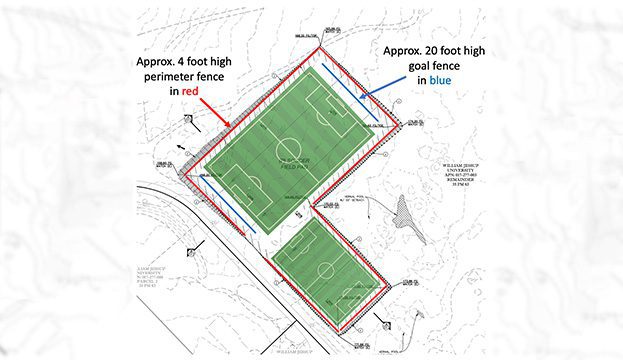 Turf Field Complex
The turf field complex is a game-changer for our university programs. Our campus will now have a green space that all students will be able to enjoy. Our soccer programs will be playing on an NFL-quality surface; making our facility one of the best in the NAIA. This partnership with the Blues FC connects us with our local sports community in a very special way. —Lance VonVogt, Jessup Athletics Director and Head Men's Basketball Coach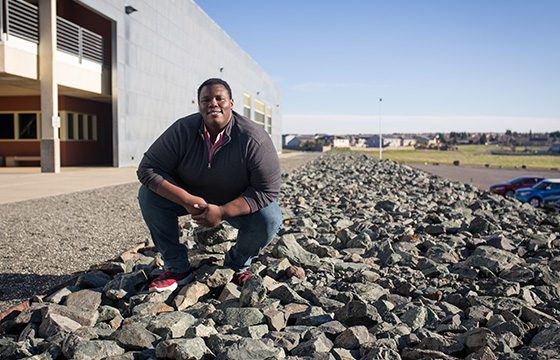 Ridgeline Landscape
The Ridgeline project creates a space that fosters community. This space enhances the university atmosphere for our students and a place to create new memories. For our campus as a whole, the Ridgeline project represents growth as the university continues to expand in order to accommodate a vast academic community. Thank you. —Christion Seymour, Student Body President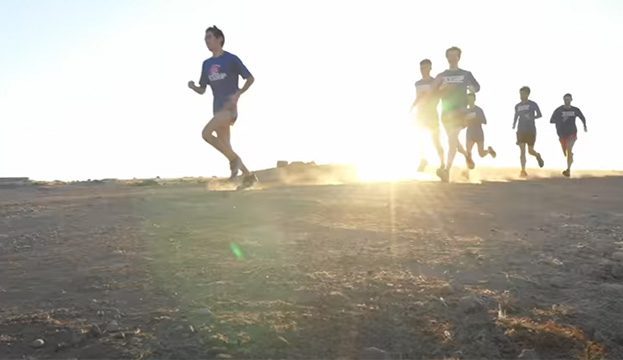 Cross Country Course
"It was important for us in athletics to lead our student-athletes and join our university in modeling positive action during the pandemic," said Athletics Director Lance Von Vogt. "This cross country course was one of the first tangible examples of that mindset and action."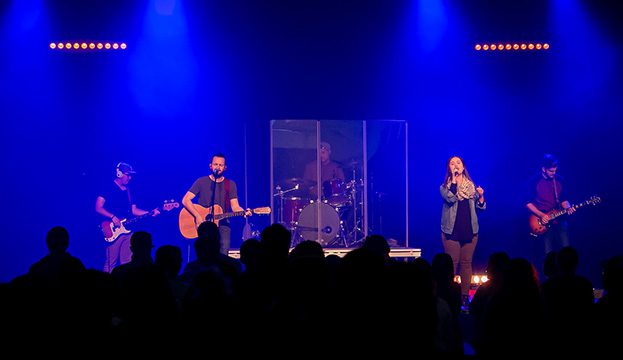 Chapel Improvement Progress
The chapel is the most visited space on campus for students, faculty and the regional community. Thanks to the generosity of donors, we entered into the first renovation phase of the chapel warehouse for overall improvement. We are grateful for the impact it will have on our students and the 10,000 plus community members that use this space for performing arts & community events.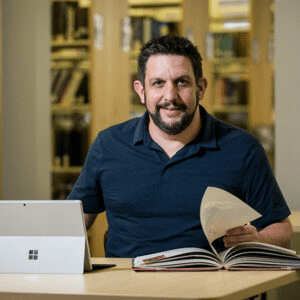 Finding the Bigger Picture
" Jessup helped me refocus my life and think on a much deeper level"
ACCESSIBLE, CHRIST-CENTERED EXCELLENCE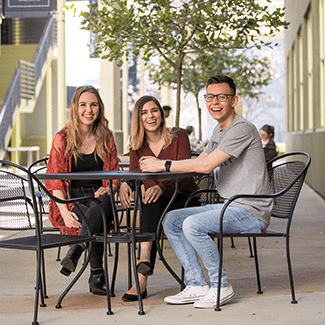 Affordability and accessibility made possible through Jessup Fund supportersAffordability and accessibility made possible through Jessup Fund supporters
Ranked as the #2 Best Value by U.S. News & World Report

$16M given in Institutional & Donor Scholarships

The average Jessup traditional student receives $23,000 in grants and scholarships

100% of eligible traditional students receive some type of Financial Aid.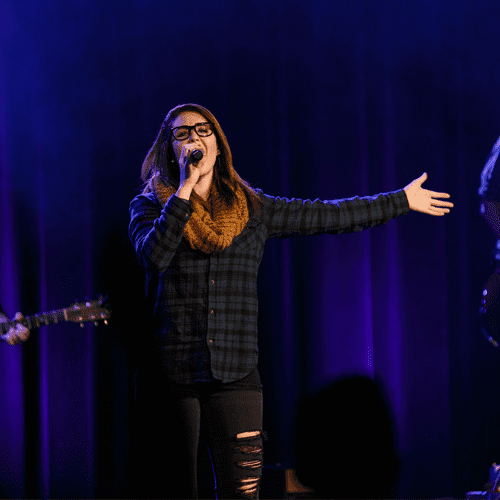 Christ-centered programs fostering spiritual growth through generous Jessup Fund donors.
Gifts made to the Jessup Fund makes spiritual formation possible through your generosity.
868 students enrolled in School of Theology Courses

418 students participated in Spiritual Formation Groups

86% of students say they know the gospel

61% involved in ministry

7% of students said, "I am a new Christian."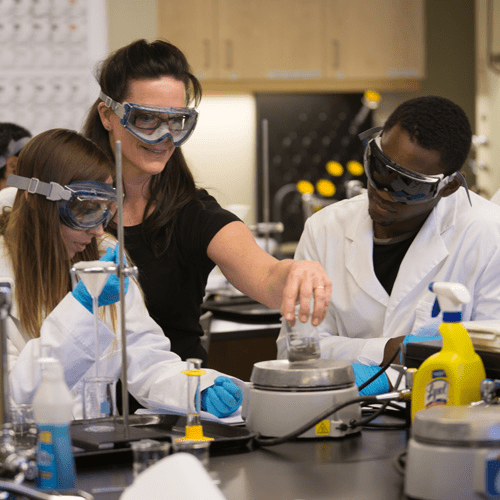 Achieving academic excellence for future leaders through Jessup Fund support.
79 Program offerings

New Endowment Fund for Aviation program

Food Pantry and Hungry Warrior program established

BSN program received full Feasibility Study approval; moving forward with Self Study. Secured direct MOU's and placement agreements with Dignity Health, Kaiser correctional institutions.

Received a Mobile Health Clinic donation from John Muir Hospital. Working alongside the Placer County Public Health Department to facilitate services to the underserved.

13 new programs launched in 2021 Including: • 3 new undergraduate certificate programs: Biblical Studies, Theology, Biblical and Theological Studies • 3 new graduate certificate programs: Executive Coaching, Leadership, Ministry • Project Management Certification Program launched
"I am so thankful to be here! God is using this university to fuel my fire for Him more and more. The Lord is using Jessup to reach the nations and I am so thankful for all the support."
-JESSUP STUDENT LEADER
$16M Institutional & Donor Scholarships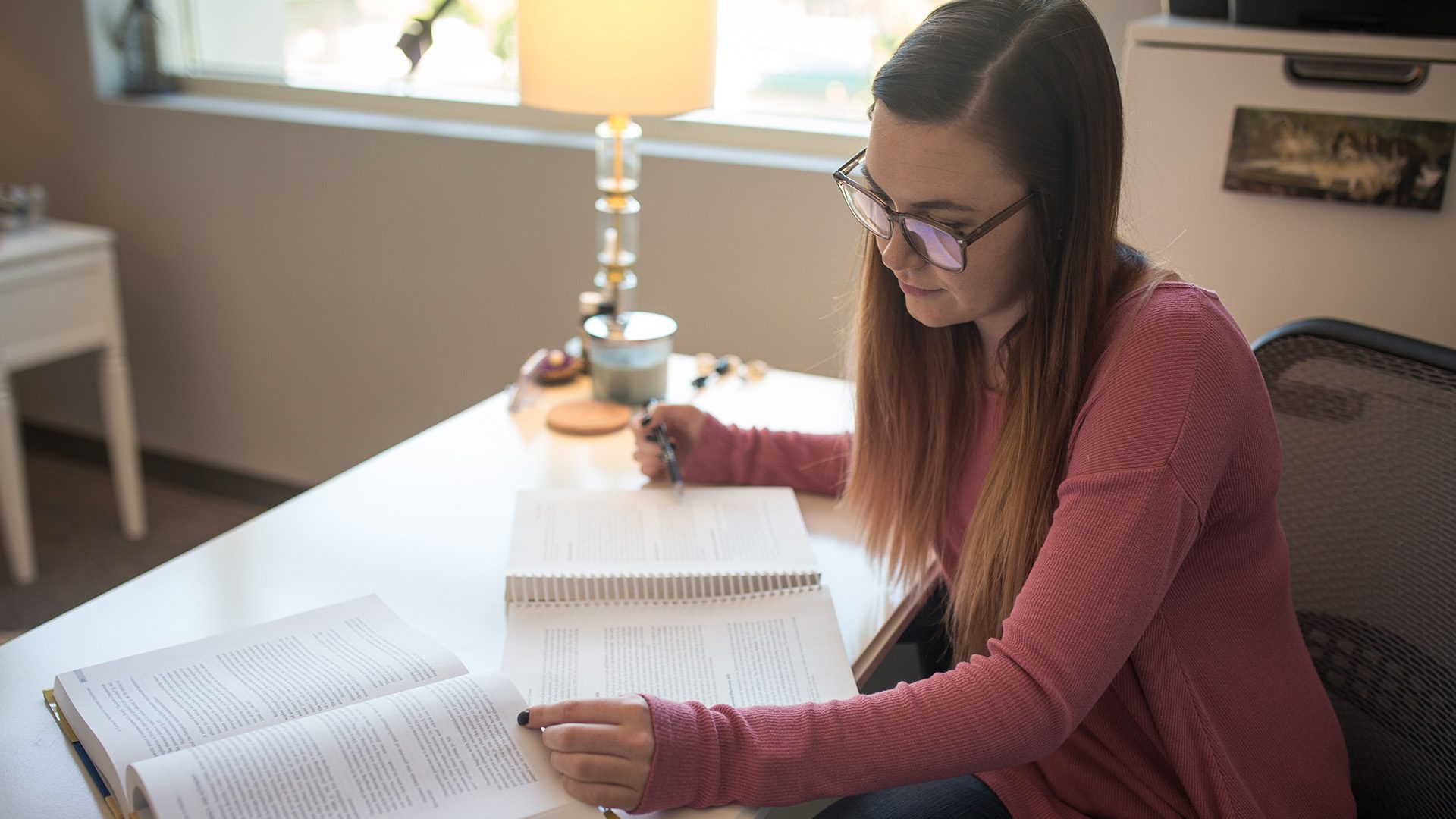 The Jessup Fund Academic Scholarship: $5.9M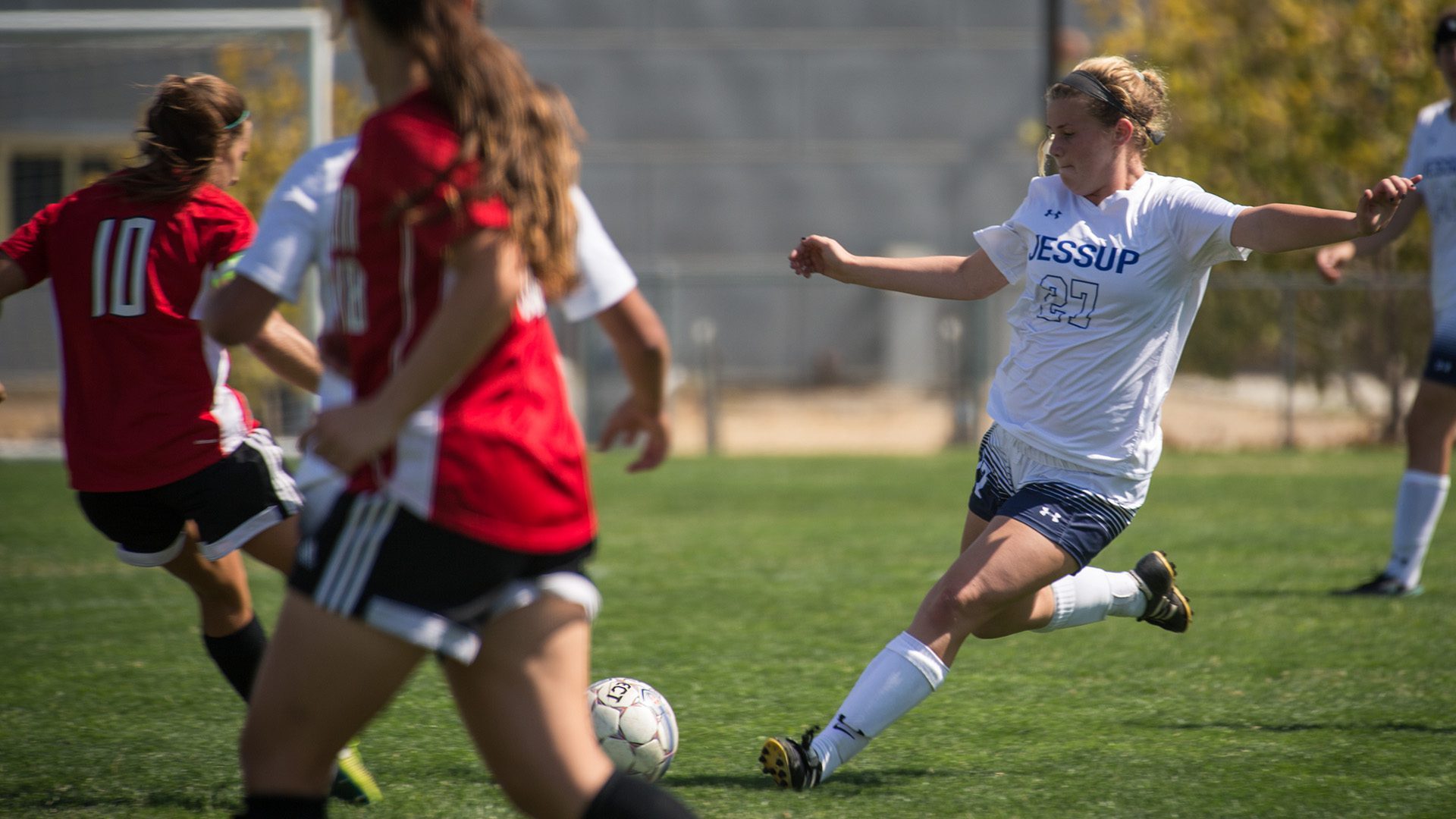 The Jessup Fund Athletic Scholarship: $3.6M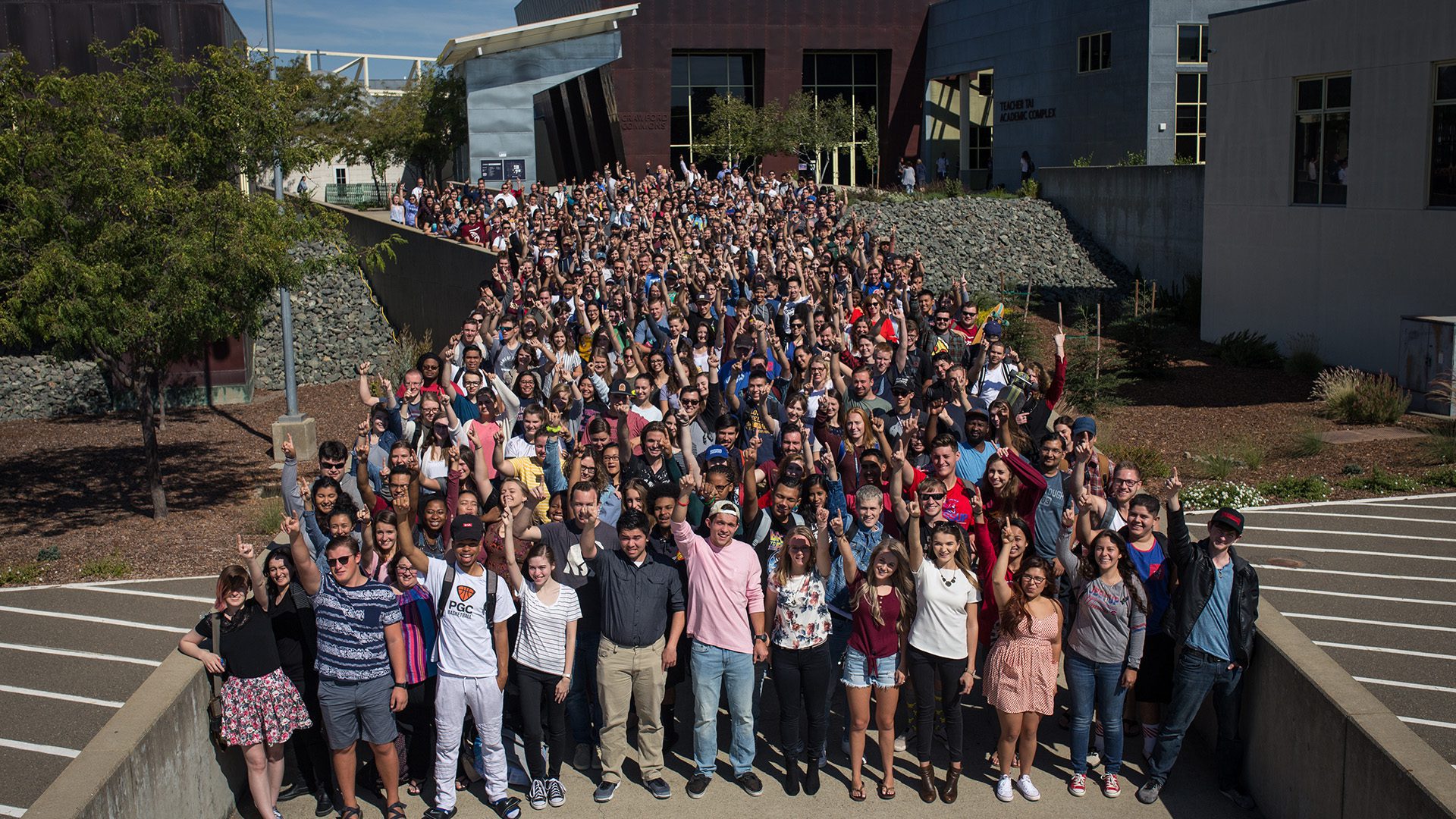 The Jessup Fund Need Based & OTHER Scholarship: $4.5M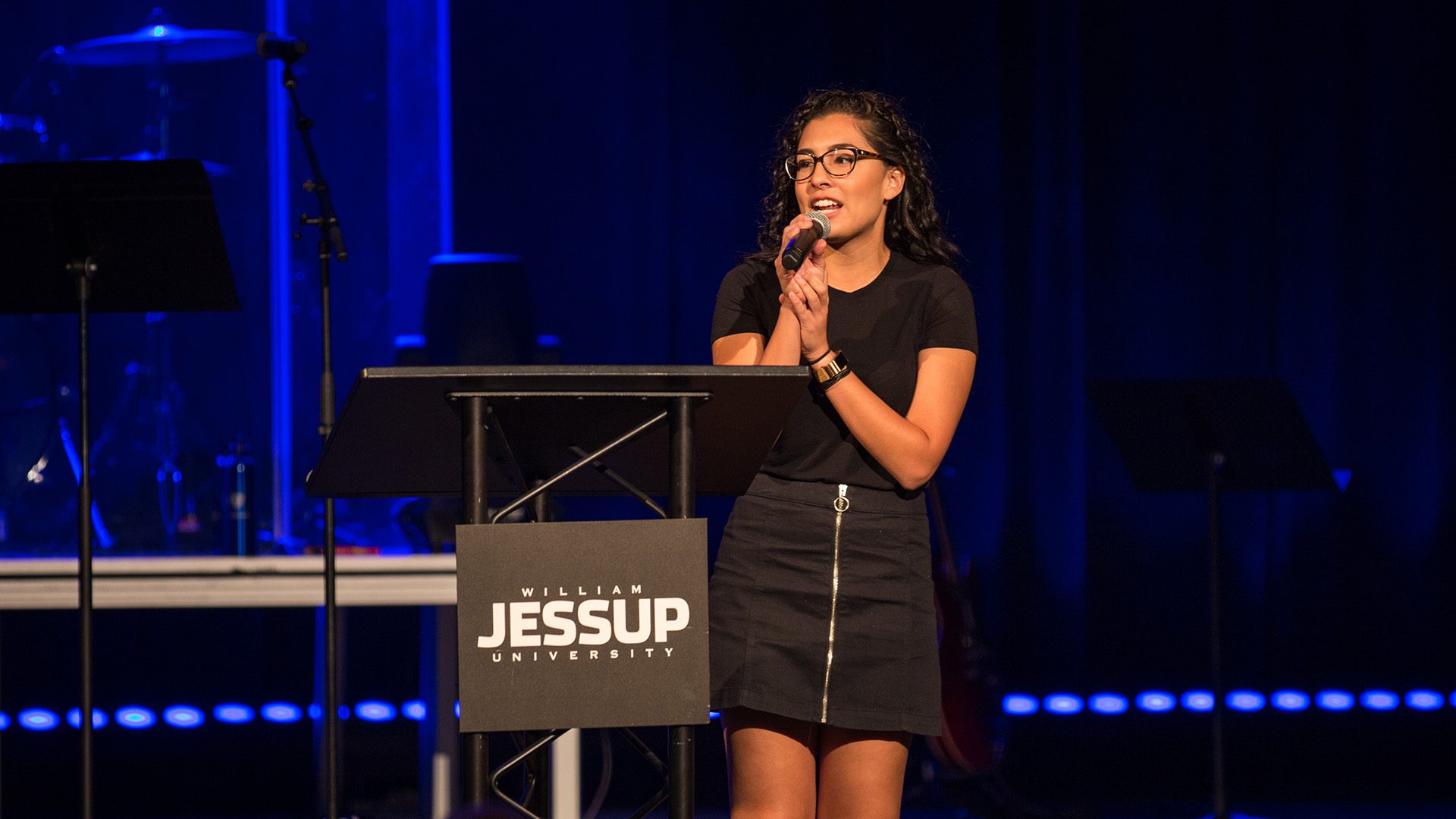 Church Partner Scholarship: $1M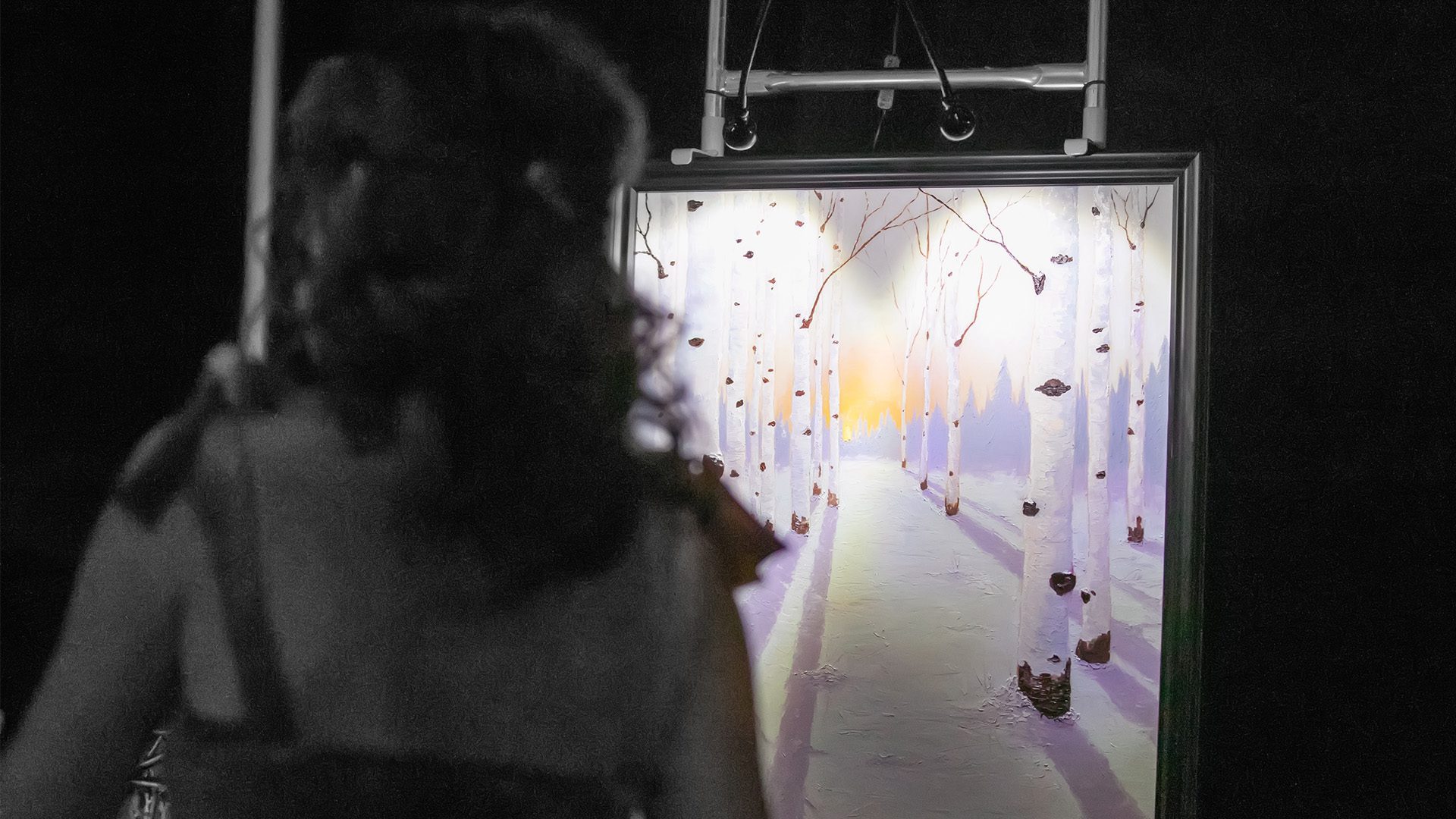 Visual and Performing Arts Scholarships: $800K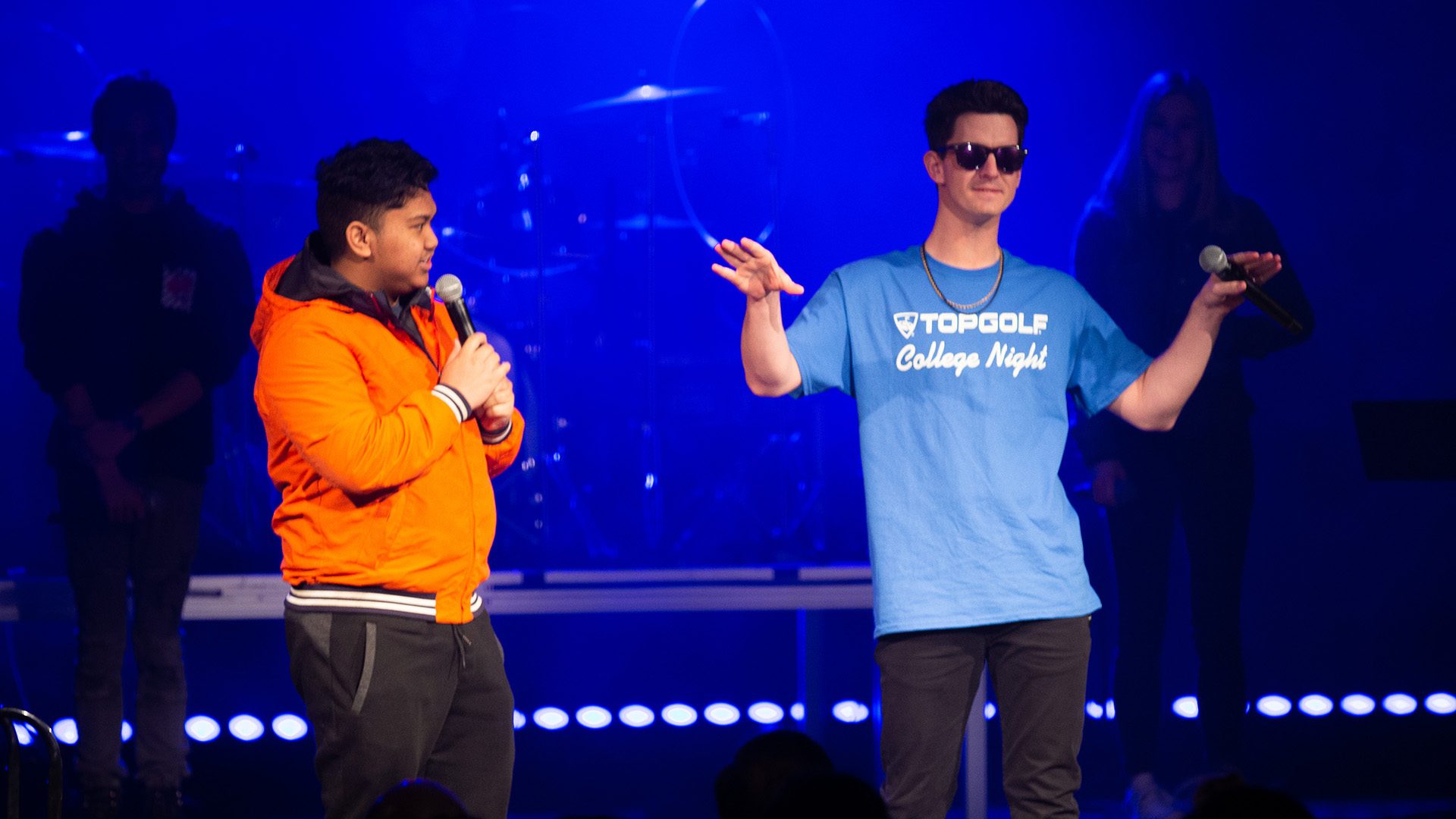 Ministry Worker Scholarship: $250K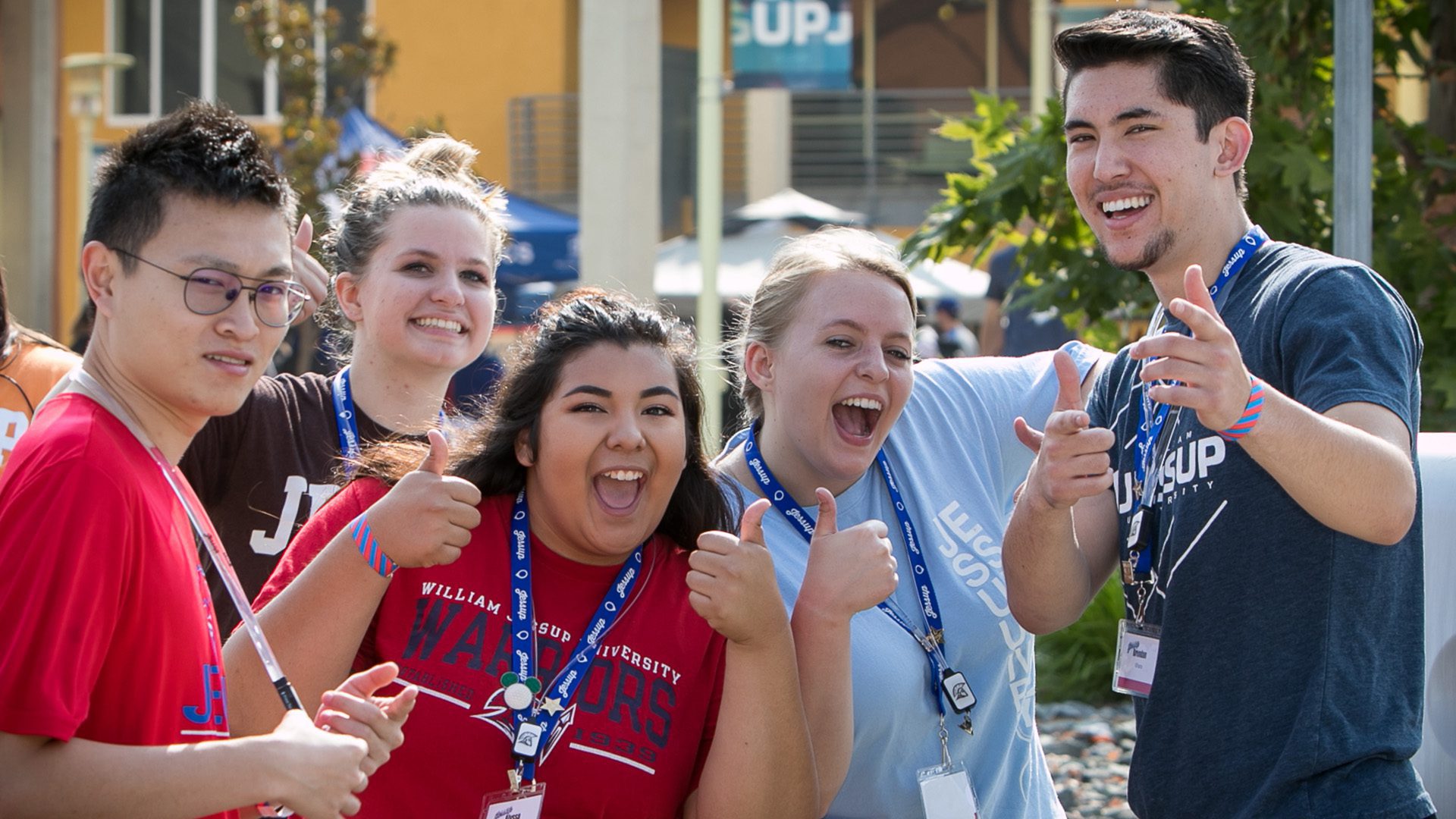 Donor Designated Scholarships: $200K
---
Staying on Track: From Jessup to the Marketplace
"The feeling of making history with like-minded women
is something I will never forget"
THE CLASS OF 2021
489 newly minted graduates commissioned to articulate the relevance and authority of Christ
through their vocational posts to the glory of God.
---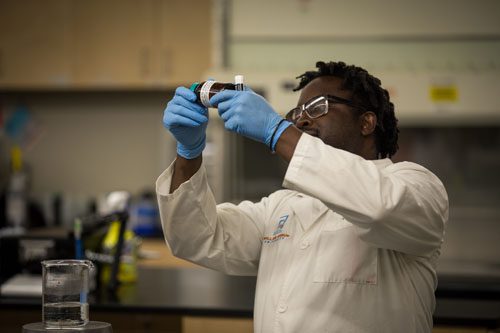 489 GRADUATES
279 BACHELOR'S DEGREES
AVERAGE TRADITIONAL BACHELOR'S DEGREE AGE: 23
30 LANGUAGES SPOKEN OTHER THAN ENGLISH
64% IMMEDIATELY EMPLOYED UPON GRADUATION
26 BIRTH COUNTRIES REPRESENTED
210 MASTER'S DEGREES
AVERAGE MASTER'S DEGREE AGE: 34
15 HOME STATE OUTSIDE CALIFORNIA
What our 2021 graduates are saying about Jessup…
Graduates by Schools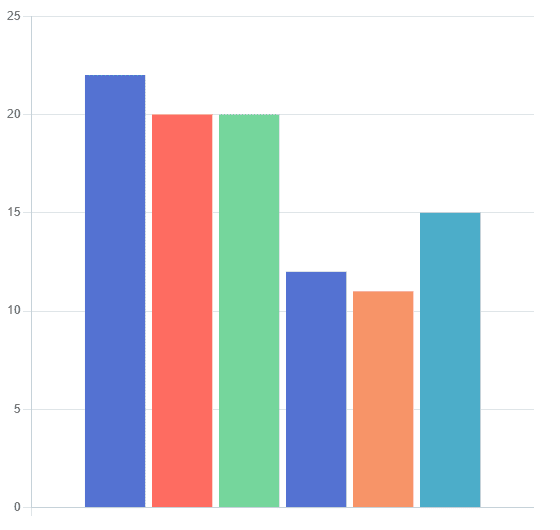 How has your experience at Jessup changed you?

"My experience at Jessup changed me for the better because of the community. It has been so loving and my faith has grown stronger because of it."

"My experience at William Jessup changed me in a way I could never imagine. I am true to myself and I finally feel confident to stand with my faith and not be shaken by the world."

"My experience at WJU changed me to look at life with both real world and biblical principles. I have changed from an individual who was scared to share my faith with others to being proud of the Christian I am today."

"Jessup made me realize my potential as a child of God."

"Even my congregation noticed the difference in me! They widely acknowledge how I have helped them because of the things I learned at Jessup."

"At this University, I think my opinions actually matter and the resources are meant for me to succeed. I'm not just one more number enrolled at the University. Jessup has made a big impact on my life academically and spiritually."

"What I've learned from my master's program really helped me a lot in my job. The professors in Jessup's master's program have real business experience and knowledge to share and show students practical scenarios which helped me tremendously."

"Jessup's master's program was the best program I could have been accepted into. It helped build my faith and made my foundation stronger. I LOVE THE FACULTY."

"Closer relationship with God and with a community."

"My experience at Jessup changed me for the better because of the community."

"My faith has grown because of the loving support of everyone."

"I moved to Jessup in 2015 with no family or friends. Because of Jessup, I connected to a local church and made my faith my own."

"I am more inspired to learn for a lifetime."

"Jessup taught me how to include God in my life more and make Him the center of my relationships."

"Attending Jessup taught me how to love learning and instilled a desire to be a person who goes into their vocation with the Spirit of the Lord."
—Jessup 2021 Graduate Quotes
Internship Turned Inspiration
"My involvement allowed me to see all components of the campaign, especially behind the scenes."
JESSUP ATHLETICS
Your support actively develops student athletes who model Christ
on the field of play, in the classroom and in the community.
---
GSAC CHAMPIONS: TRACK AND FIELD
15 TEAMS ACHIEVED NAIA ALL-ACADEMIC HONORS
3.3 – STUDENT ATHLETE ACCUMULATIVE GPA
16 GSAC PLAYER OF THE MONTH AND WEEK RECOGNITIONS
9 NAIA GSAC NATIONAL CHAMPIONSHIP APPEARANCES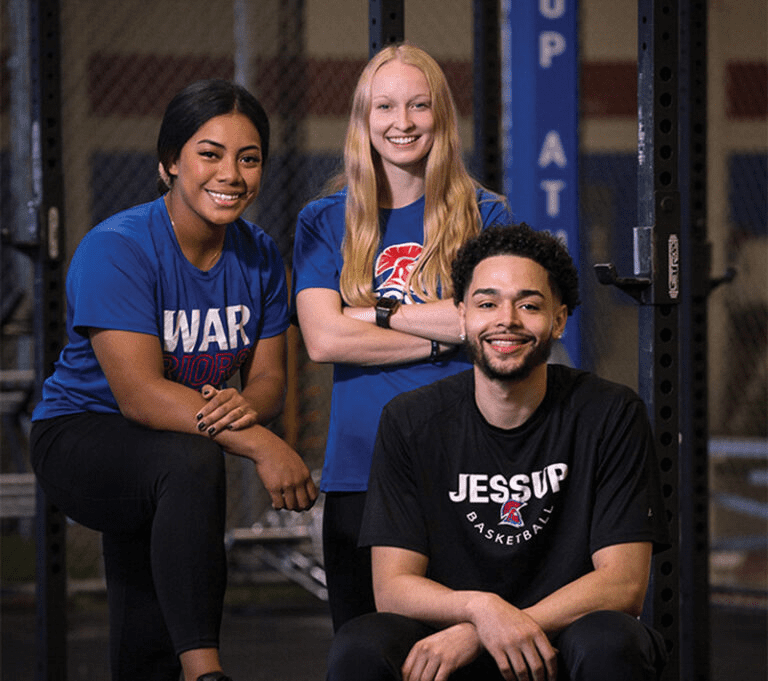 VISUAL AND PERFORMING ARTS
Delivering immersive artistic experiences that cultivate
God-given talent for the glory of God.
SECRET GARDEN & NIGHT OF CLASSICS – PRESENTED LIVE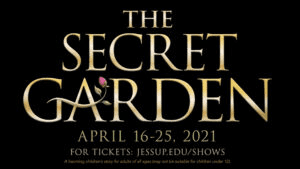 1ST MUSIC VIDEO PRODUCED: MY FEET ARE ON THE ROCK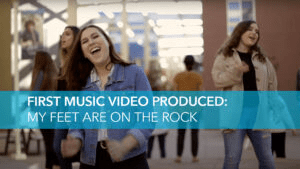 STUDENT SPOTLIGHT: CURIOUS THEATRE WORKS LAUNCH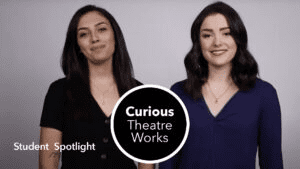 FIRST FILM PRODUCTION: BETHLEHEM, A NATIVITY ROCK OPERA
SCHOOL OF EDUCATION
Your support is shaping future generations
through our aspiring teachers.
Aspiring teachers in the classroom ready to make an impact
253 SCHOOL OF EDUCATION STUDENTS
100% TEACHER EMPLOYMENT RATE
800 ACTIVE CREDENTIALED TEACHERS
95 FUTURE TEAi]8CHER GRADUATES

New Administrative Services Credential Program

Dr. Nathan Herzog will join the AICCU Executive Team

The School of Psychology and the School of Education are collaboratively developing the Pupil Personnel Services (PPS) for academic counseling.

Pursing $100,000 NORCAL Teach Up grant, in partnership with Yuba Community College, to provide credentialed teachers to underserved communities in our region.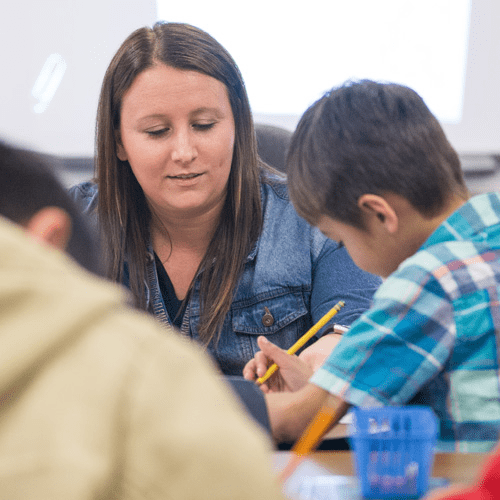 Lorie McCann – M.A. Teaching '19
"My fav9orite thing about Jessup is that it is a God-led University with a faith-based program," said McCann. The interpersonal relationships between fellow students and staff were immeasurable. The leadership inspired me to keep going and to know it was worth the struggles."
McCann works for the California Department of Corrections and Rehabilitation Solano Men's Prison in Vacaville, California teaching classes and curriculum geared toward adult male inmates with 4-7th grade academic knowledge.
NATURAL AND APPLIED SCIENCES
Your support makes it possible for the next generation to discover and reveal the glory of the Lord
through scientific research for the betterment of humanity and our world.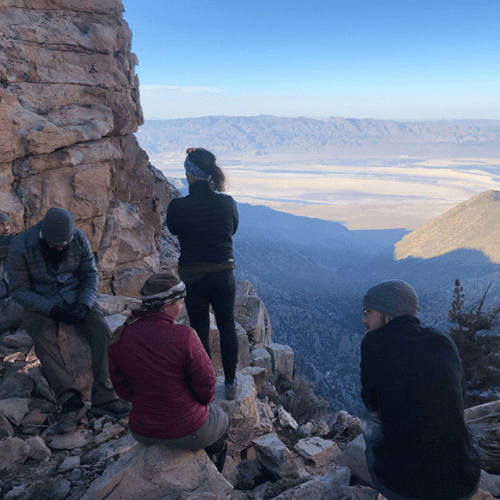 Building a distinctively Christ-centered science program
258 Natural and Applied Sciences Students

Pre-Nursing Biology track for future BSN students.

BSN program received full Feasibility Study approval; moving forward with Self Study. Secured direct MOU's and placement agreements with Dignity Health, Kaiser correctional institutions.

Received a Mobile Health Clinic donation from John Muir Hospital. Working alongside the Placer County Public Health Department to facilitate services to the underserved.

Coming: Nursing Simulation Labs – December 2021, certification programs for VA Hospitals in Northern California, Engineering program —December 2023
SCHOOL OF THEOLOGY AND LEADERSHIP
Your ministry of generosity develops transformational leaders that produce change and build lives
through authenticity, inspiration, empathy and innovation.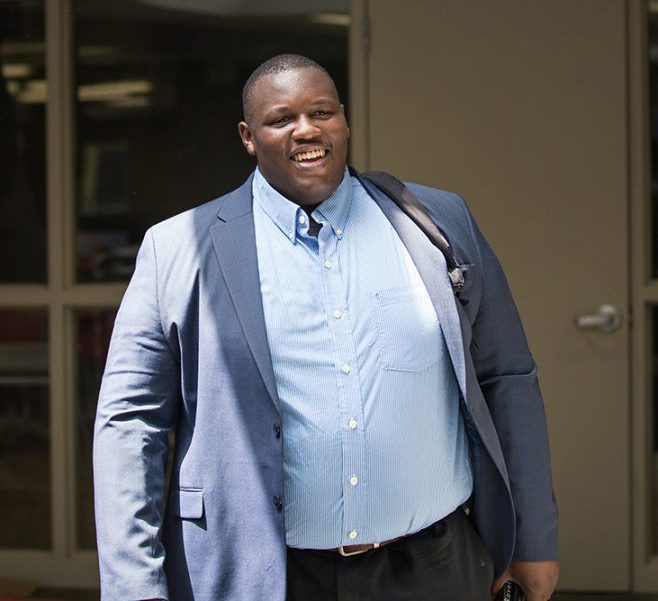 1099 Enrolled in School of Theology Courses (SOTL)

868 School of Theology Students (Minor Program)

14 Bible/Theology Majors

81 Leadership Majors

Awarded $302,156 grant from Kern Family Foundation to build accelerated Pastoral Degree Program – Casa Latina, Hispanic and Latino Center.

After 48 years in the classroom, Jim Crain transitioned to be part-time faculty/staff chaplain and liaison to Alumni.
"Being a part of the SOTL program has helped me grow spiritually because I have faculty and other leaders around me that challenge me and desire to see me grow. The faculty do not only invest in my education, but in my personal life as well. Overall this program has helped shape me into a stronger and more competent leader while helping grow my faith."
–BENJAMIN BANDUCCI, CHRISTIAN LEADERSHIP
Preparing for the Future Together:
Since March of 2020, our lives have been flipped upside down. Even today our lives have yet to be flipped right side up. The unpredictable state of our culture is in turmoil in so many spheres of society.
Through it all, the Lord has and will continue to see us through. He told us that He will never forsake us and not to give up, because He has overcome the world.
While the volatility of the world continues to threaten our normalcy, we press forward with strength for today and a bright hope for tomorrow because He is sovereign. Your generosity is a symbol of God's grace on our mission during these challenging times. Thank you for continuing to pray and give when it has been difficult to do so. Because of your love for us, we have seen the Lord provide in miraculous ways that has ensured transformation in the lives of our students.
Today, we still face challenges, but we do so with a Kingdom perspective. As the Church, we continue to fix our gaze upon Jesus, the King, who is the victor, our strength, our hope and in whom we are anchored to…regardless of the circumstances we face.
We know the world is in desperate need of those who know Christ, love Christ and share Christ with all those they come in contact with. Thank you for investing in the next generation of transformational leaders to the glory of God.