On Saturday, November 11th we invite you to join us for our annual Veterans: Hoops for Heroes event at Jessup University. Your involvement as a guest or sponsor provides veterans dedicated programming through our resource center and scholarship opportunities that benefit the veteran student experience and reduces or eliminates the burden of student loan debt.
Join us as we honor veterans who have sacrificially defended our freedom.
VETERANS: HOOPS FOR HEROES
Saturday, November 11th
Pre-game festivities beginning at 1:40
Tip-off APPROXIMATELY: 2:00pm
Warrior Arena, Jessup University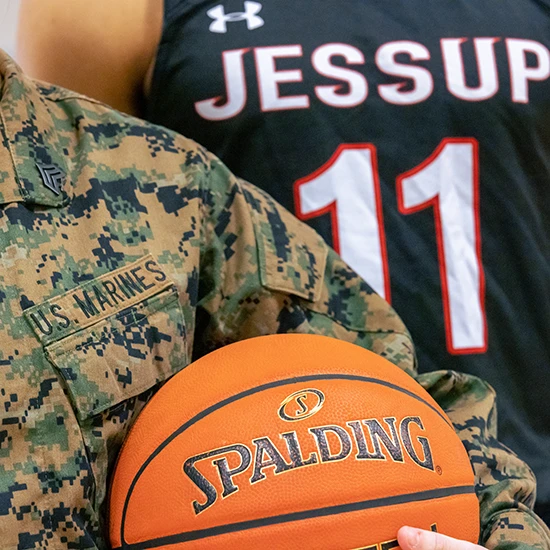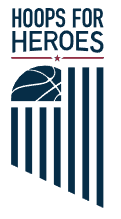 This event seeks to fill the Warrior Arena with 1,500 community members and garner support for over 70+ veterans at Jessup University to resource the veterans center at Jessup and provide much needed financial support for veteran students whose education benefits have either reached their maximum or have been exhausted so veterans can have the opportunity to graduate debt-free.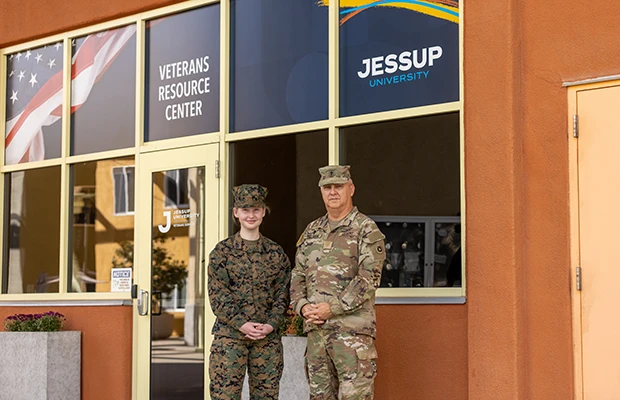 Jessup University is proud to announce the grand opening of our new Veterans Resource Center on our Rocklin campus. This resource center was made possible by many generous patriots who chose to support veterans at our Hoops for Heroes event last year. We hope you will join us for a celebratory ribbon cutting ceremony starting at 12:30pm on Saturday, November 11th in the Student Union. Light refreshments will be served.
We continue to seek support for the Veterans Resource Center to ensure that Jessup veteran students are equipped for their vocational calling during their time at Jessup University. An investment in the Veterans' Resource Center provides a meaningful experience for each veteran that will lay a foundation of hope, peace and community among their fellow veterans.
Thank you to our Sponsors: