Aviation
Bachelor of Science
William Jessup University Aviation prepares students for success in the field of aviation. Our graduates will go on to be professional aviators in commercial, military, and missionary aviation. Jessup has a Letter of Agreement (LOA) with the Federal Aviation Administration (FAA) authorizing our graduates to apply for their Restricted Airline Transport Pilot (ATP-R) with only 1,000 flight hours rather than 1,500 hour. Our university and nearby flight school is located in an ideal region of California for aviation. The weather is conducive for year-round flying, with views of the often snow-capped mountain range of Sierra Nevada from the air. As one of a few faith-based collegiate aviation programs in Northern California, our program will prepare you for success in the field of aviation.
ABOUT THE PROGRAM
The B.S. in Aviation degree is designed to produce highly-skilled, industry-ready, principled professionals for the field of aviation. Its purpose is to educate and equip "ACE" (adept, certified, and ethical) pilots who are willing and able to positively contribute to the field of aviation and society. Thus, aviation students will graduate with an in-depth knowledge of aviation operations, aerodynamics, laws, regulations, security, meteorology, and airline management issues and practices, both from a domestic and international perspective. Moreover, students will obtain a solid liberal arts education in subjects such as English, history, science and mathematics. Finally, students will deepen their faith via biblical studies as they prepare for successful careers as professional pilots.
Flight training partner, Mach 5 Aviation, is veteran-owned and operated with a deep commitment to the next generation of aviation professionals, offering highly experienced flight instructors, a large fleet of training aircraft and an impeccable maintenance team.
Our Aviation program is not currently certified for use of veteran educational benefits. Please contact our Veterans Services Specialist at veterans@jessup.edu for more information.
Learning Outcomes

Make ethical, aviation-specific decisions as an industry professional.
Communicate and collaborate effectively in a multi-disciplinary and diverse team environment.
Analyze and apply relevant knowledge in mathematics, science, and applied science to the field of aviation.
Demonstrate a professional level of proficiency with the flight skills, crew multi-tasking, cockpit resource management techniques, risk management, and technologies necessary to safely and effectively conduct flight operations.
Assess and operate in both a national and international aviation environment.
Distinctives

Private Pilot Ground & Flight Labs
Instrument Ground & Flight Labs
Commercial Pilot Certification Ground
Commercial Pilot Certification Flight
Multi Engine Rating Labs
Aerodynamics
Meteorology
Crew Resource Management
Major

Program Courses:
Major Courses (13 Units) – The following courses are part of the requirement for this major and are recommended to fulfill general education requirements.

PHYS100/L | General Physics I with Lab
ESCI133 | Meteorology for Aviation
MATH102 | Precalculus
PPOL360 | Aviation Law
Private Pilot License prerequisite for major – can be taken as electives or accomplished externally

Private Pilot Ground (AVIA130) – not eligible for VA education benefits – 3 units
Private Pilot Light Lab (AVIA140) – not eligible for VA education benefits – 2 units

Core Courses (57 Units)

AVIA101 | Aviation Safety
AVIA102 | Intro to Air Traffic Control and Airspace
AVIA130 | Private Pilot Ground
AVIA140 | Private Pilot Light Lab
AVIA200 | Introduction to Aviation
AVIA201 | CRM (Crew Resource Management)
AVIA210 | Basic Aircraft Systems
AVIA230 | Instrument Ground
AVIA240 | Instrument Flight Lab
AVIA300 | Aviation Human Factors
AVIA310 | Aerodynamics
AVIA312 | Gas Turbine Engines
AVIA330 | Commercial Pilot Cert. Ground
AVIA331 | Multi Engine Rating Ground
AVIA340 | Commercial Pilot Cert. Lab
AVIA341 | Multi Engine Rating Lab
AVIA411 | Advanced Avionic Systems
AVIA430 | CFI
AVIA432 | MEI
AVIA440 | CFI Flight Lab
AVIA498 | Aviation Flight Capstone/Intern
AVIA442 | MEI Flight Lab

CFII Option (4 units)

AVIA431 | CFII
AVIA441 | CFII Flight Lab

To view all courses and course descriptions, please see our current Academic Catalog.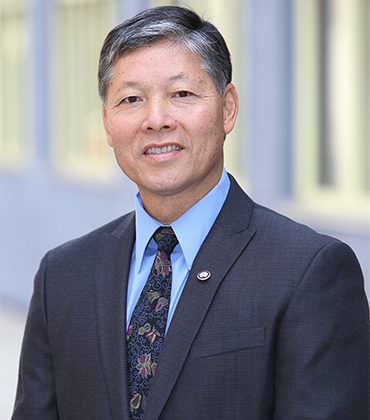 Lead Faculty, Aviation and AFROTC
Our goal is to prepare pilots who will positively influence and contribute to the field of aviation and to society, whether they choose careers in commercial, military, or missionary aviation.
– Loo Ng
Anthony Pollizzi, M.S.
Adjunct, Aviation
Jason Todd
Adjunct, Aviation
Brandon Kane, M.A.
Adjunct, Aviation
William Harben, M.S.
Adjunct, Aviation & Mathematics
Dennis Pearson, Master of Aerospace Science
Adjunct, Aviation
READY FOR THE NEXT STEP?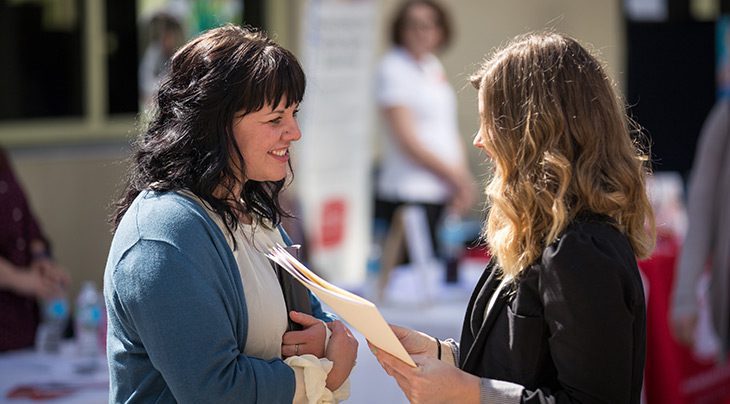 To talk more about your career journey and how Jessup can help prepare you for a rewarding future, connect with an admissions counselor today.
The Jessup Aviation program is excited to announce they recently received gifts totaling $100,000, which endow a scholarship fund for the aviation program. The George W. Towers, Jr. Memorial Endowment Fund for Aviation will provide scholarships for Jessup's aviation students beginning in Fall 2022. Jessup's aviation program produces highly-skilled, industry-ready,…
Opportunity Awaits!
Take back your future with a Christ-centered, community-focused, and career-ready education from Jessup.