New Student Orientation assists new students and their family/care provider(s) as they transition into the Jessup community by promoting meaningful connections with faculty, staff, and resources; creating opportunities to find a sense of belonging in the Jessup community; and facilitating learning environments that contribute to a foundation for holistic student success.
Undergraduate Students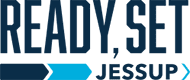 Summer Orientation
Engage with us this summer! You will learn how to start your college journey successfully and meet with program representatives. Additionally, you can tie up any loose ends that may be pending. Most importantly, connect with fellow students in a time of food and fellowship. The day will end with praise and worship!
Confirmed incoming Fall 2023 students are required to attend one of the afternoon sessions offered.
August 4

First Week of School
It's the moment you've been waiting for! The weekend before fall classes begin, you'll officially become a Warrior and get to know our community better through a variety of fun activities and long-held traditions. Come experience campus culture and meet fellow students, faculty, and staff whether you're a commuter student or plan to live on campus. This program is filled with helpful resources and times of connection. We can't wait to see you there!
Upon selecting your arrival time slot, if you will be bringing family/guests, be sure to include guest rsvps for the same day before checking out. Don't forget to add the President's Dinner when completing the registration information!
August 18-20 | Registration opens June 30th!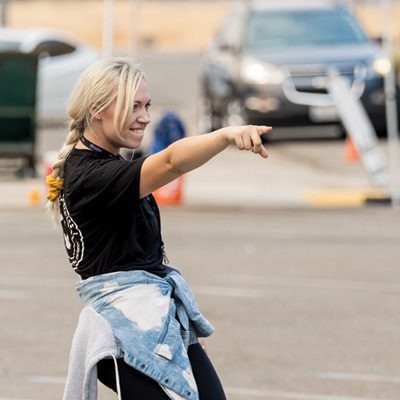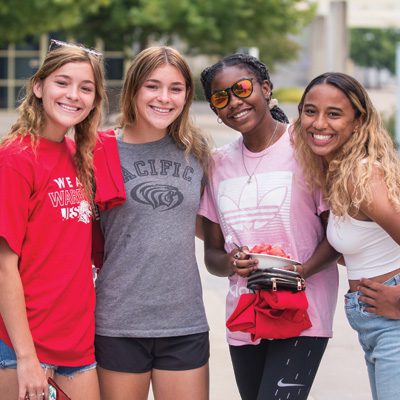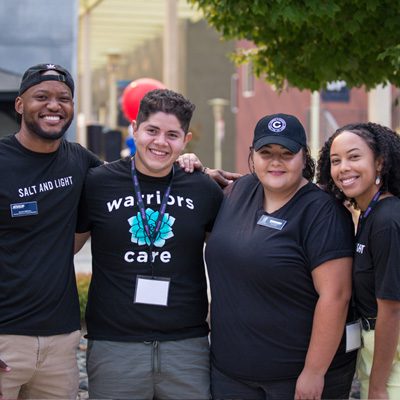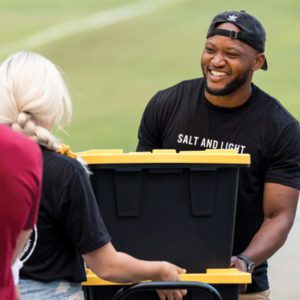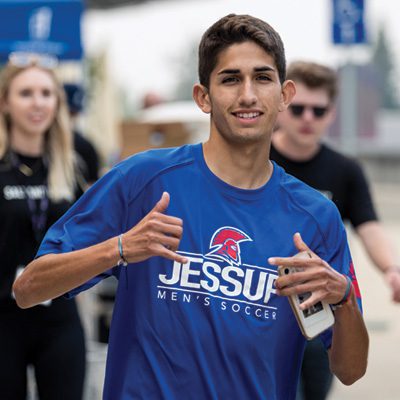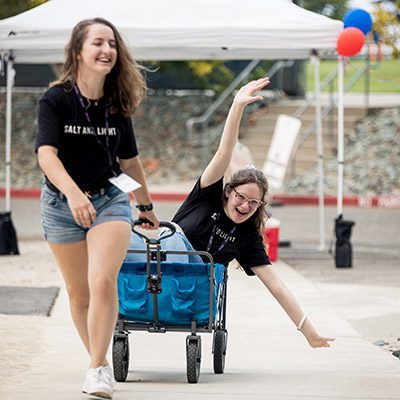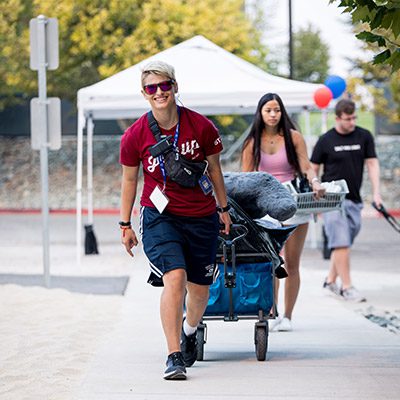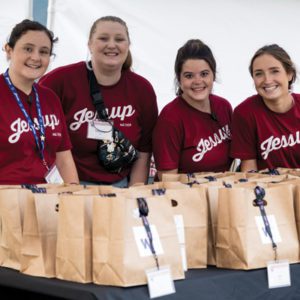 "New Student Orientation was the one thing that made the move-in and transition from moving away from home easier. It made this next stage of our lives more like a homecoming! Everybody is so welcoming and helpful. You can't help but feel like you're right where you belong."
"After Ready, Set, Jessup!, I couldn't wait to meet more people, create memories, and dive into the Jessup community head first!"
"Warrior Welcome was a ton of fun! I'm really happy that I got to go, even as a transfer/commuter student. I thought it was just going to be a bunch of stuff for freshmen, but it was a lot of fun and actually helpful for a variety of reasons."