Chapel is the heartbeat of community worship at Jessup University. Twice a week, we join together as students, faculty, and staff to give glory to God, study His Word, and hear from a broad diversity of speakers/artists from within our community and all over the world! Music worship is primarily student-led from our talented pool of student musicians.
Because we believe students will be blessed by this time of worship and message, it is required for all full-time students to attend Chapel regularly. Visitors are welcome!
Chapel is streamed live Wednesday and Friday at 9:30am PST
Chapel Times and Location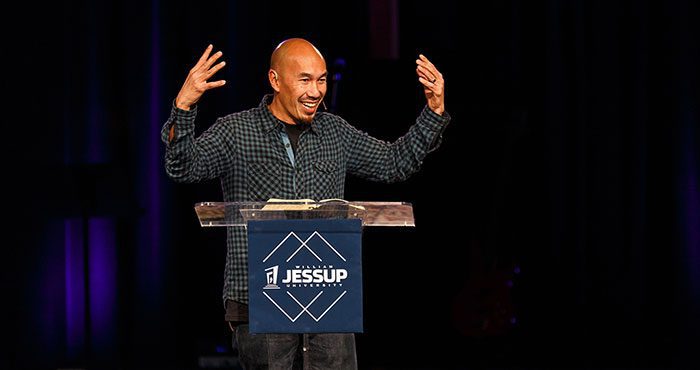 Morning Chapels and Monday Evening Chapels are located in the Chapel Warehouse.
Monday: 8-9PM | Wednesday: 9:30-10:20AM | Friday: 9:30-10:20AM
Prayer Chapel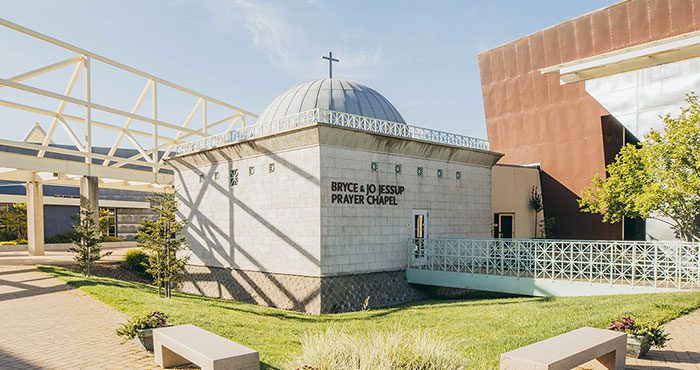 Located in the center of the Jessup University campus is our signature Prayer Chapel Facility. It provides a beautiful setting for prayer, reflection, and renewal. Open to students, faculty, and staff, our Prayer Chapel allows for a quiet time in prayer, alone or with others.