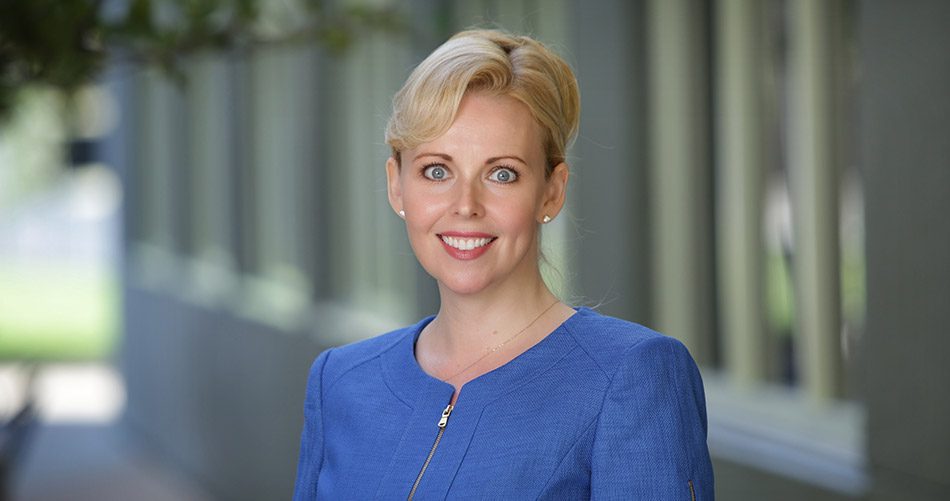 Behind the Scenes with Professor Erin Hill
Erin Hill is a business professor and valued member of the Jessup community who has worked at Jessup in some capacity since 2014. She is even known to bring her guitar into the classroom on occasion. It's an honor to welcome Erin to our Q&A discussion today.
Welcome, Erin! What is your current role at Jessup?
My current role is Associate Vice President for Strategic Academic Projects. I also serve as an Associate Professor in the School of Business, teaching project management.
What's something people might be surprised to learn about you?
Here are a few! When I started college, I wanted to be a TV anchor. I sing to my dogs every day. Pocahontas is my great-grandmother (tenth generation). I represented Sacramento, California in a national teen pageant. I have a collection of over 30 stained glass angel figurines that my grandmother gave me. I've traveled to almost every U. S. state. I paid cash for law school by working as a paralegal. I have been working for over 30 years. My husband is eight years younger than I am.
You relocated to Tennessee after teaching at the Rocklin campus for many years. How have you worked to stay connected to the Jessup community from afar?
I aim to respond quickly and try to be flexible by staying connected in different ways, such as Zoom, Google Meet, chat, text, email, and phone. I also make myself available for Zoom coffee chats to stay connected with colleagues and students.
How does the Online Project Management Certificate benefit professionals and lifelong learners?
The certificate benefits professionals and lifelong learners by teaching them real world skills and having them create an electronic portfolio of 20 industry templates to showcase for a prospective employer or assist them in their own business.
"Capabilities of a typical project manager, such as cost-saving, are not enough," said Alice Chow in this piece from the Project Management Institute. "One must get ready to be a project master." What are your thoughts on this quote and how might Jessup's certification program already address it?
I agree that project managers need to be equipped with a variety of skills beyond cost-saving considerations. Jessup's certificate program addresses this need to be diversified as a "project master" in a variety of ways, including teaching how to 1) develop into an ethical servant leader with a strong biblical foundation; 2) become an effective communicator, team member, and problem-solver, and 3) learn project management skills and methodologies for risk, cost, and quality management, including technical skills and software to manage project deliverables.
What's your favorite thing about working with certificate students?
My favorite aspect of working with certificate students is their commitment to quickly finish courses that prepare them for career advancement and/or business growth. I also enjoy hearing about their current roles and experiences as it relates to project management.
Can you give us a little glimpse into a "day in the life" of Erin?
I start my day off with Cinnabon coffee pods (with almond/coconut milk) and time with Jesus! I let my SVPA rescue dogs Fluffy and Cookie out to enjoy the backyard. I have my girls start Abeka homeschooling curriculum. I organize and prioritize my day like a good project manager by reviewing my calendar, posting to my courses, responding to emails, updating team agendas, meeting with colleagues/students via Zoom, reviewing Smartsheets project management software for strategic planning and campus projects, etc. I take a lunch break— Chick-fil-A, if we're lucky. I attend staff and committee meetings. And I wrap up the day and prepare for the next one.
Where do you see the evidence of God's redeeming work in the world right now?
By seeing people come together to pray and serve people in their communities.
What are you excited for in 2022?
I am excited to see how God is going to show up in 2022! The pandemic has given us an opportunity to pause and take a step back to see what is important in our lives. I've noticed more people focusing on faith, family, and friends.
Click here to learn more about Jessup's Certificate in Project Management.