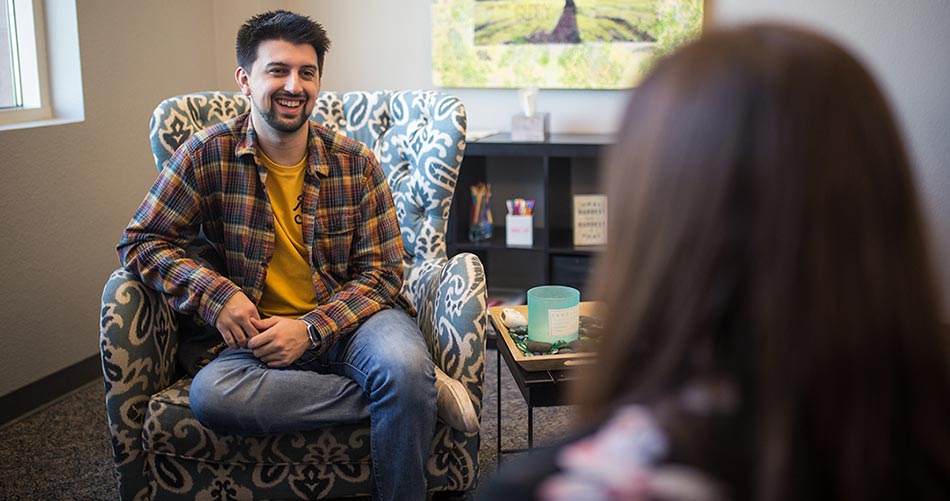 What can you do with a Master of Arts in Counseling Psychology?
Choosing a career path can daunting for many college graduate students, especially when their chosen program has a wide variety of job options. This is especially true for students in Jessup's Master of Arts in Counseling Psychology (MACP) program.
Although Jessup's MACP program is designed to meet California's state requirements for the Marriage and Family Therapy (MFT) and the Licensed Professional Counselor (LPC) licenses, it also prepares students for many types of professions. Students in our MACP program are not tied to one path; they have dozens of mainstream and even some out-of-the-box options. In the next blog, we'll highlight some non-traditional career paths for MACP graduates. Some of the mainstream careers include:
Marriage and family counseling: A marriage and family counselor helps couples and families resolve interpersonal issues. Counselors work in individual and group settings to achieve predetermined goals and help families become healthy. Some of these issues include:
• Communication
• Intimacy
• Financial
• Parenting and relationships with children
Mental health counseling: A mental health counselor helps clients manage and overcome mental and emotional disorders. By asking questions, they help clients understand the root of their problems and give them coping strategies that will improve their day-to-day lives. A mental health counselor may work in a hospital, private practice, college, or substance abuse treatment center. Mental health counselors have a variety of tasks including:
• Helping clients process and manage emotional responses to life changes
• Diagnosing, managing and treating mental and emotional disorders
• Bonding with clients and giving them a place to feel safe to share their emotions and experiences
• Helping clients find support groups and treatment facilities that provide additional aid and relief
School counseling: A school counselor helps students manage their behavior and emotional health. While the needs of each school or district vary, most school counselors do the following:
• Help students identify academic and career goals
• Work on effective study habits
• Collaborate with teachers and parents to help students succeed
• Educate students about bullying, drug abuse, and college preparation
• Look for cases of neglect and abuse
• Provide parents with outside resources and additional support
Jessup's Master of Arts in Counseling Psychology program not only focuses on education, training, and skills, the program also helps students develop character and integrity. When a Jessup student receives a Master of Arts in Counseling Psychology, they are prepared and qualified for whatever path they choose.