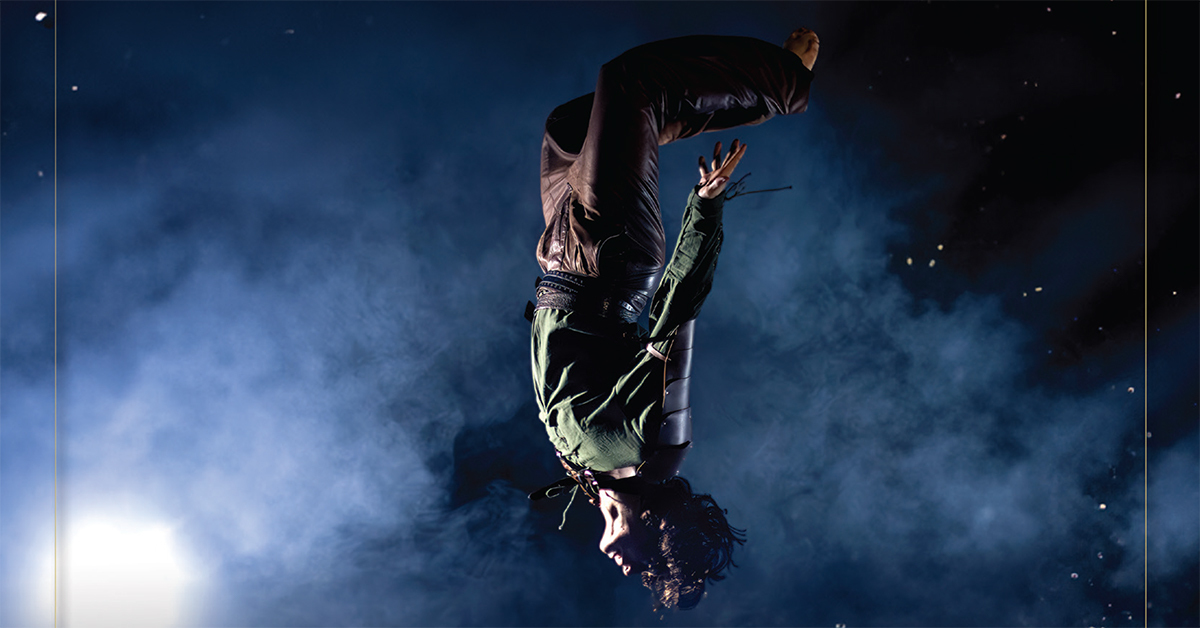 Jessup Theatre Puts Innovative Spin on Peter Pan
Jessup Theatre is pleased to announce their new production of Peter Pan, a timeless tale of pirates, fairies, young heroes, and vile villains.
With shows happening November 10-19, 2023, the play features the 1954 Broadway Version: Score by Morris "Moose" Charlap and Jule Styne with lyrics by Carolyn Leigh, Betty Comden, and Adolph Green.
After facing many obstacles to her dream to "fly," Jessup Theatre Director/Producer, Jennifer Jackson, found her answer in the students. Many of those enrolled in her programs were already experienced in rock climbing, parkour, silks, and lyra—an aerial fabric. She recruited their support, forming a unique stunt team that was enthusiastic to bring this vision to life. 
"We want the audience to experience this classic story in a new way," said Jennifer. "Inspired by the skills of our students, we are taking an acro-aerial approach to flying. The audience is in for an immersive, larger-than-life, funny, and heartwarming story suitable for old and young alike."   
In Jessup Theatre, students are integrated into every part of the production. Not only are they on stage, but they help designers with set painting, costuming, pre-show, props, and set-dressing, and they run the box office, front of house, pre-show, and backstage. By learning the 360 theatre experience, they become expert practitioners and good theatre citizens—empowered to create, not just participate.
"It is always wonderful to work with people who care deeply about the meaning and truth of things," shared Carson Sloan, who plays the infamous Captain Hook. "Those on the Jessup production team are true artists in that they understand the reason why we tell the stories we tell." 
The team includes Jennifer Jackson as Producing Artistic Director/Director, Beth Litwak as Executive Producer and Production Manager, Tamie Crane Rogers as Music Director, Brittany Cody as Choreographer, and Nick Hancock as Fight Director/Assoc. Choreographer. In total, there are 33 cast members, 40 front of house volunteers, 15 production design staff/volunteers, and eight backstage crew members.
Appealing to boys and girls, young and old alike, Peter Pan offers the hope of magical journeys and swashbuckling adventures to each generation in its time.
Buy your tickets to Peter Pan today!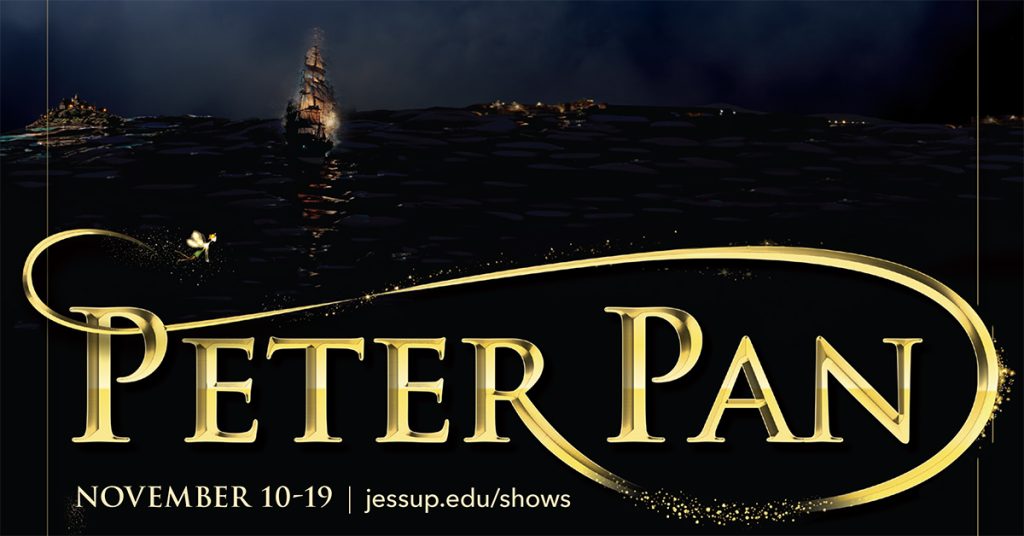 ABOUT JESSUP UNIVERSITY:
Jessup University is a highly ranked Christ-centered university in Northern California dedicated to offering Christ-centered higher education. Known for its commitment to academic excellence, spiritual growth, and cultural impact, Jessup is a trailblazer in providing students with the knowledge and values they need to succeed in their personal and professional lives.