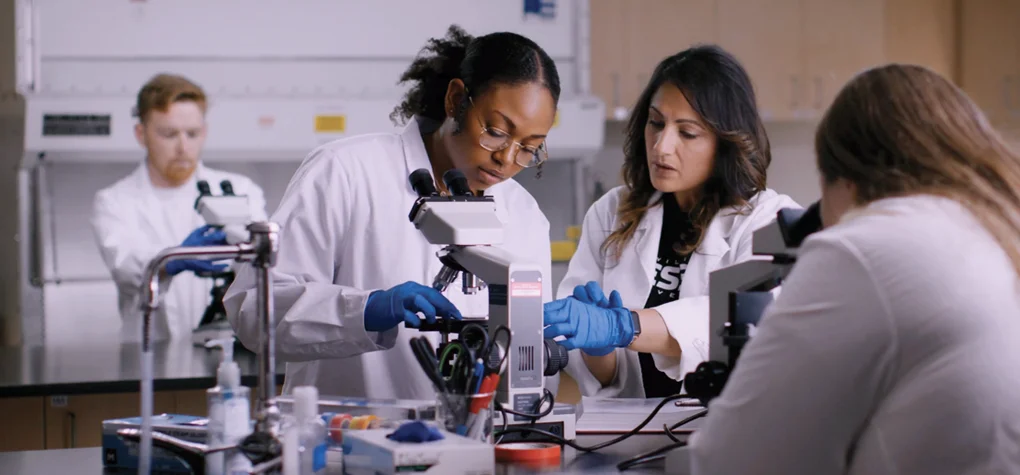 New Biochemistry Offering
Jessup University has expanded its biology department to offer a full Bachelor of Science in Biochemistry. For over a decade, Jessup has offered an excellent biology education for students preparing for medical school, pharmacy school, nursing, dental and veterinary medicine as well as a robust environmental science concentration that leads to prosperous careers in environmental conservation and consulting.
This new expansion to biochemistry allows Jessup to better serve all biology students across the wide range of medical and health careers, as well as those who are interested in pure research, environmental science, forensic science, food science, or other biology and biochemistry related careers.
"We are excited to enhance our biology department with a full biochem degree program to serve students interested in medical studies, biomed research, pharmacy, veterinarian programs and those who are looking for similar requirements," said Program Director, Dr. Stephanie Everhart.
The biochemistry degree includes year-long courses in foundational biology, general chemistry, organic chemistry, biochemistry and several elective courses such as inorganic chemistry. The program prepares students for medical school, pharmacy school, and research-driven graduate programs. It also equips students for direct-entry into the workforce as lab technicians in fields such as food or water testing, toxicology, or forensics.
The human health specialization within the biology degree features standard foundational biology, anatomy, physiology, nutrition, microbiology, and genetics. This program fits well for students continuing on to nursing, holistic medicine programs, or any other career-related to human care.
The chemistry minor pairs well with the biology degree, offering students an opportunity to complete the human health courses of anatomy and physiology while also completing general chemistry and organic chemistry. This option provides excellent preparation for physician's assistant programs.
Students at Jessup receive the benefit of small class sizes and a personal connection with faculty in a Christ-centered learning community. Students are encouraged to integrate their faith in all aspects of their learning and character building. For example, all biology and biochemistry students complete courses entitled "Origins: An Intersection of Faith and Science" and "Senior Seminar Capstone" which guides students on their journey of discovering how their faith and academic learning are intricately connected and supported.
"God is calling us to love and care for everyone," Everhart said. "We equip students to be the best skilled practitioners to carry God's love to help patients achieve health. We want students to not only have the heart to help, but to become competent and skilled. We are here to train them, and train them well."