Jessup Unveils First Campaign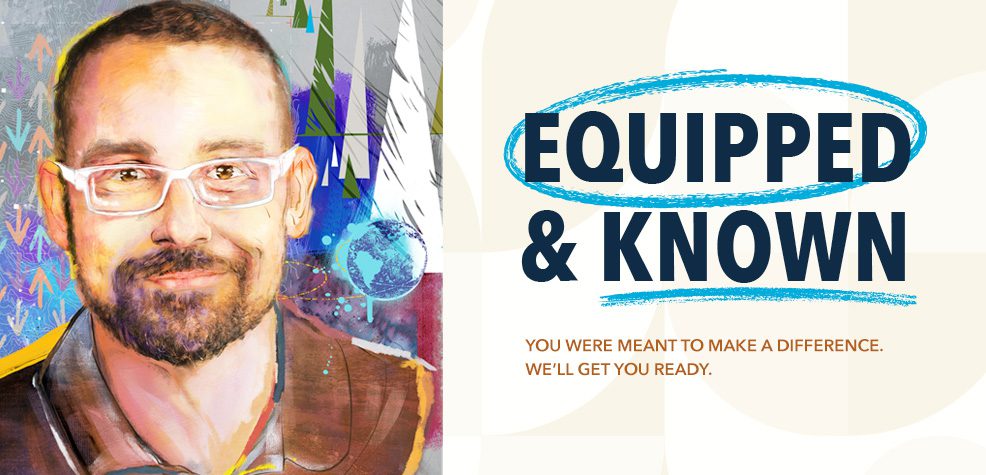 Jessup has come a long way from its humble beginnings when it opened its doors in 1939 with just 14 students. Back then, it wasn't unusual for students to pile into a station wagon and head out to share the gospel. While methods used to reach the masses have changed over the years, one thing has not, and that is Jessup's mission to partner with the Church to educate transformational leaders for the glory of God.
To better clarify our story, strengthen our expression, and position the Jessup brand in a competitive market, Jessup recently underwent a University-wide rebranding initiative. As students came back to begin their spring semester, some visual changes were noticeable around campus displaying our growing University's rebranding campaign. These changes include an updated monacker sign featuring the new Jessup logo located at the entrance of the campus driveway. Jessup's former Academic Warehouse is now known as the Chapel and Event Center and the wayfinder sign at the top of the ramp has been updated to incorporate new spaces on campus. In addition, Jessup's campus store has relocated to the student life building, making the space easily accessible and more intentional about providing items and gear central to the lives of our active students.
Successful rebranding efforts are typically met by a deep understanding of an organization's value and purpose. Jessup remains anchored to the belief that faith and knowledge are not at odds and continues to shape people of influence, through experiential learning, spiritual formation, and the development of redemptive critical thinking all within a vibrant community and personalized education experience.
The first campaign, launched in January, visually explores being intimately created and known by God. In this process, a featured artist got to know seven students who represent the heartbeat of Jessup. He then illustrated portraits infused with details that capture each student's unique personality, gifts, and passions. The project culminated in filming touching reveals in which each student shared a unique appreciation of their Jessup experience before seeing their portraits for the first time.
At Jessup, students are Equipped and Known. Equipped with a skill set to change the world and Known by their name, unique story and calling that God has planned for their lives.
Jessup students are meant to make a difference and while they are enrolled, we get them ready to pursue their goals. We want our students to graduate sure of themselves, more confident of their beliefs and equipped to lead in their chosen field.