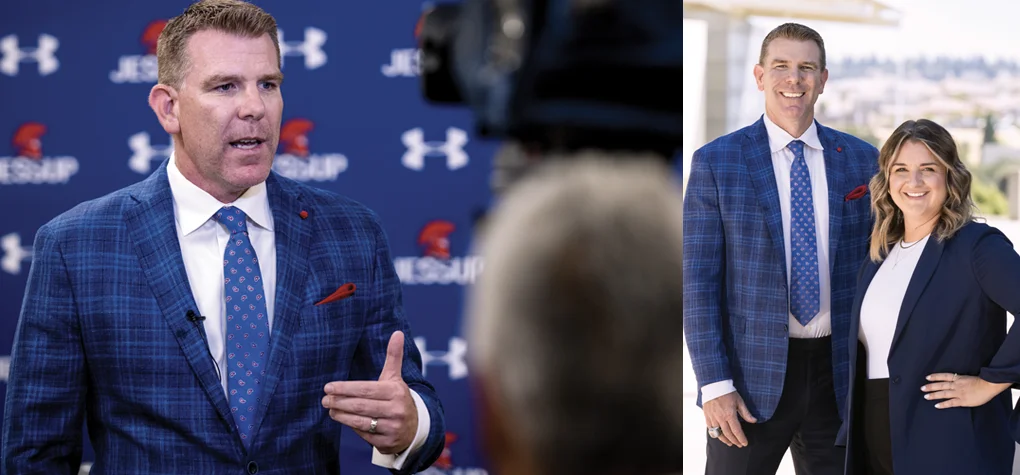 Jessup Athletics Officially Heading to NCAA
Jessup University's application for membership into NCAA Division II is officially approved! This news, the most momentous in Jessup Athletics' history, ensures the University begins NCAA competition in fall 2024.
Jessup will play out the remainder of the 2023-24 season as a member of the National Association of Intercollegiate Athletics (NAIA) and Golden State Athletic Conference (GSAC) while transitioning to an NCAA member, effective immediately. Jessup already accepted an invitation to join the PacWest Conference upon its arrival in NCAA Division II.
"Jessup is a place where dreams become reality," said Jessup's President, Dr. John Jackson. "We celebrate the accomplishments of our student-athletes and believe that joining NCAA Division II is another step toward establishing the premier Northern California University we are called to build."
The sentiments were reiterated by Jessup's Vice President of Athletics, Lance Von Vogt, "The NCAA is the gold standard of collegiate athletics. For us to join and be a member of not only the NCAA but the esteemed PacWest Conference speaks volumes to what our University and our department have been able to accomplish over the past decade."
Conversations regarding a move to NCAA Division II began in fall 2019, with Von Vogt, bringing the topic to Jessup's Board of Trustees in 2022—who unanimously approved the move. Throughout the process, members of the PacWest and NCAA membership committee visited Jessup's Rocklin campus and surrounding athletic facilities, meeting with Dr. Jackson, Von Vogt, and additional staff.
Jessup's NCAA application, related documents, and these site visits led to the committee's decision to approve the University's membership request. The move is one centered on growth. "The growth our University has experienced over the past 15 years since relocating to Rocklin is tremendous," Von Vogt said. "For Jessup Athletics to be part of that journey and growth is something special. The move to NCAA indicates the maturity of our athletic program and quality of student-athletes."