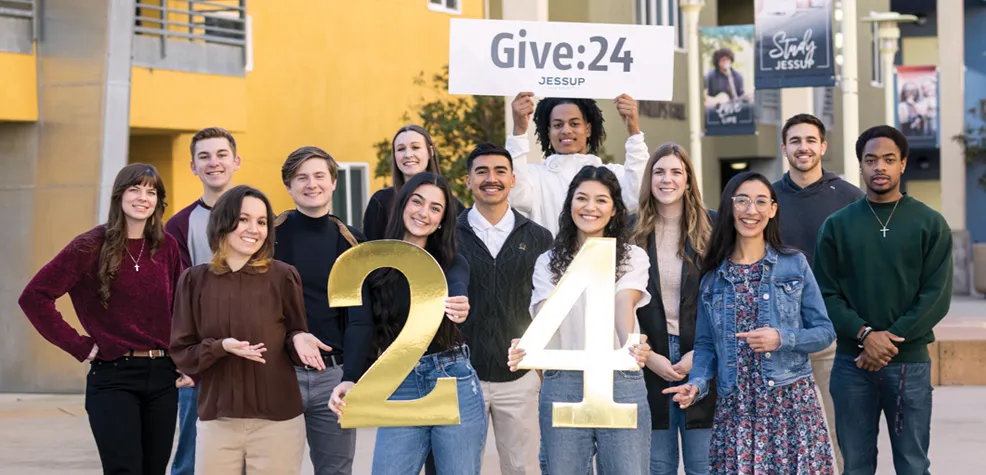 Give:24
Positively impacting the student experience runs deep at Jessup. It's the platform that fosters engagement in every aspect of the students' journey, so they can meet the challenges of our world with a Christ-like boldness. It is our goal to ensure each student is given the opportunity to unapologetically live out their faith and express the relevancy and truth of Christ in our families, neighborhoods and communities.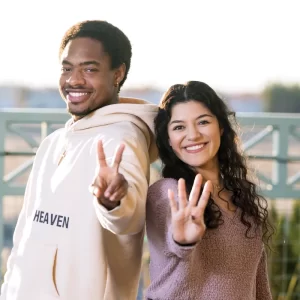 Over the past decade, Give:24 has rallied approximately 1,200 donors and raised nearly $550,000. The campaign has become a solid force for enacting positive change in the student experience and lifted our mission to new heights.
This year, on Friday, March 24, we have an unprecedented number of students participating in the effort. These students are leading the way to raise funds for initiatives they care most about.
What makes Give:24 a special opportunity is the matching and challenge gifts that can maximize your impact. Nearly $80,000 will be made available across all initiatives to ensure our students are positively impacted. Many of these matches and challenges will be unlocked when we collectively reach milestones along the way. This year, we set an aggressive goal to rally 500 donors to raise $172,000. When we accomplish this, it will not only unlock all matches and challenges, but meet the goals for each project, program and scholarship.
Will you partner with us to positively impact the student experience? Join our student leaders for 24 hours, to Give $24 and share with 24 friends during our student-led Give:24 digital giving day on Friday, March 24.
Thank you for your support.
Together in Christ,