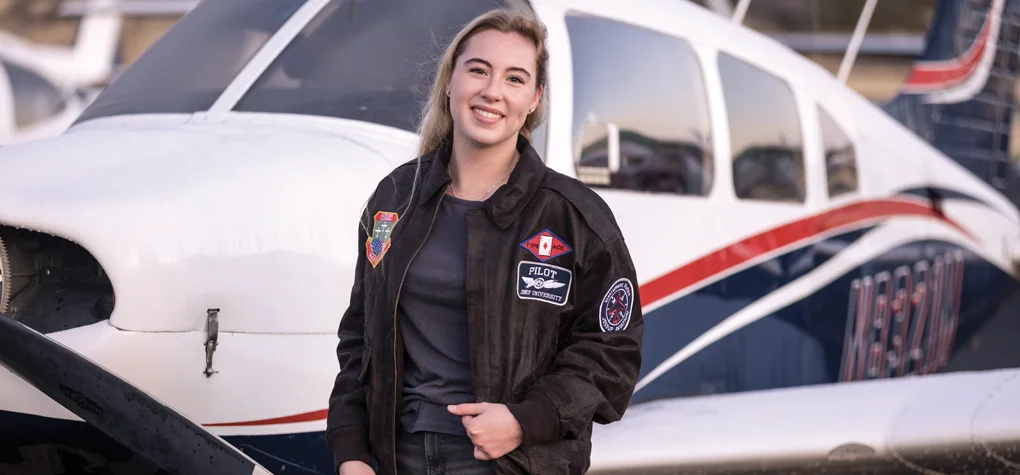 FAA Grant Supports Aviation Academy
Last May, Jessup University launched a new Aviation Academy program after receiving a $300K award through the FAA's Aircraft Pilots Workforce Development Grant Program. The grant is designed to attract and train students for future careers as pilots and aviation maintenance technicians to better alleviate the projected shortfall of pilots over the next decade.
The Academy provides flight simulation training and aviation-related classroom instruction to students ages 13-19. Partnering with Mach 5 Aviation and the Aerospace Museum of California, students learn to take-off and fly in a state-of-the-art flight simulator, then move on to fly in a real airplane. They also receive a full campus tour at Jessup.
"Having these students on campus provides them with a closer look at our degree program that is designed to fulfill the goals and desires of future aviators," said Loo Y. Ng, Lt Col, USAF (Ret.) and Jessup's Lead Faculty for Aviation and AFROTC. "Our program is unique because, it is FAA part 141 certified. This FAA certification enables our graduates to take the Airline Transport Pilot's exams much sooner (1,000 instead of 1,500 flight hours) – this equates to significant savings for students pursuing careers with commercial airlines."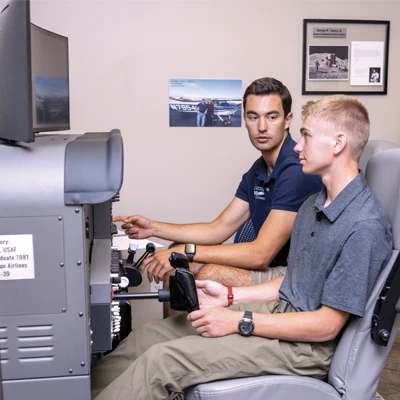 In addition, Jessup is one of few faith-based collegiate aviation programs in the area and aims to inspire and equip a new generation of pilots. Conducive for year-round flying, the Sacramento region offers prime air space for various learning environments. "Flying within military air space at Beale, coupled with the challenges of navigating the Sierra Nevada mountains as well as flying near an international airport give students great exposure to a variety of flight experience," Ng said.
Nearly 400 students are expected to process through the academy during the next year. "We are finding that, after completing the academy, about 80% of our students say they would consider flying as a profession," Ng added.
Jessup aviation students also participate in training students in the academy helping them complete maneuvers on the simulators as well as sharing information about flight theory, aviation fundamentals and career projections for the growing industry. "It's been cool to see these kids with so much talent that are confident and willing to put in the hard work early on so they can have a bright future," said aviation student, Brett Bickerstaff. "I've been blessed to have the opportunity to hopefully help them along their path and also direct them closer to God along the way. I look forward to flying with them in the future!"
Jessup's aviation program continues to grow and attract students. The department is currently working with the City of Lincoln and the Lincoln Airport Committee for site improvements to accommodate program expansion. Proposed improvements include the addition of an outdoor shaded seating area with concrete walkways. The additions will not only benefit students but public airport events such as the annual Lincoln Airport Open House where 5,000 people attended last year to experience hot air balloon rides, fly-bys, plane displays, food trucks and family fun for all.