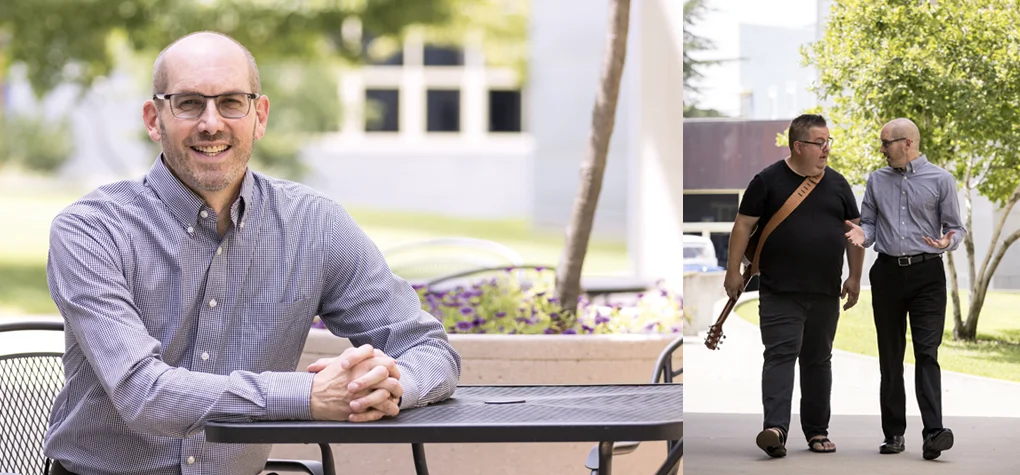 Center for Church Health
Jessup University is excited to announce the launch of a new Center for Church Health (CCH) to encourage and equip local church leaders.
God loves pastors. He has called and equipped them for vital Kingdom work. But that doesn't mean pastoring is easy. If anything, COVID, fragmentation over cultural issues, and pressing financial challenges have made pastoring even harder.
Jessup University recently conducted focus groups with a variety of diverse Sacramento-area pastors. Their courage and faithfulness are impressive – but so are the pastoral challenges they face: divisiveness, racial injustice, sexuality issues, people leaving the church, learning to do church online, leading change, and others. Rare is the pastor whose formal training brought adequate preparation for the vast changes rippling across our culture and through the Church. As one pastor said, "There is just so much that isn't in the textbook."
This is why Jessup University created the CCH: to fill the gap between formal pastoral training and actual pastoral experience. In this time of disruption, the CCH creates places of connection where local church leaders from diverse backgrounds can turn away from isolation and benefit from relationships with one another and the resources of Jessup University. The center aims to help pastors flourish in their personal lives and public leadership.
I currently serve as Director of the CCH and as Associate Professor, Program Director for the Master of Arts in Leadership (MAL) program, and Associate Dean of the School of Christian Leadership. I come to this role after decades of pastoral leadership in Mexico and California.
Next year, on February 3, 2024, the CCH will host The Worship Conference, led by Jessup alumnus Jason Squires. This conference is designed with the entire worship and tech team in mind. Attendees will worship together, be equipped for ministry, and have the opportunity to connect with the worship community from Northern California.
Squires is an established worship leader, songwriter and speaker who travels nationally leading worship and teaching at conferences. His passion is leading people to Jesus through creativity and inspiring creatives to reach their full potential. "I am passionate about leading worship and giving creatives the tools they need to thrive," Squires said. "I love that I can contribute my giftings in partnership with my alma mater to bring this conference to life." To learn more about The Worship Conference, email Jason Squires at jason@jsmusic.net or follow the conference on Instagram @worshipconference. 
Have you been taught, encouraged, discipled, or cared for by a pastor? That is a wonderful experience we want for more people. Would you take a moment to pray for your pastor?
Let's love pastors as God does.